a big update today
I just remembered I took a bunch of photos before I went abroad so thought I might post these here in my free time, after this I'll be off the paint radar for another month or so.
First up we have the half done Cold War era Soviet mechanized platoon. Still to come is a BTR-60 for the mortars, 3 BMP-1s for the command and various other blokes and some Spigot ATGMS

I had a spare T-80 laying around and decided to make it a characterful objective marker. This tank hit a mine and took several subsequent hits, bringing down the overhead powerlines on it and frying its crew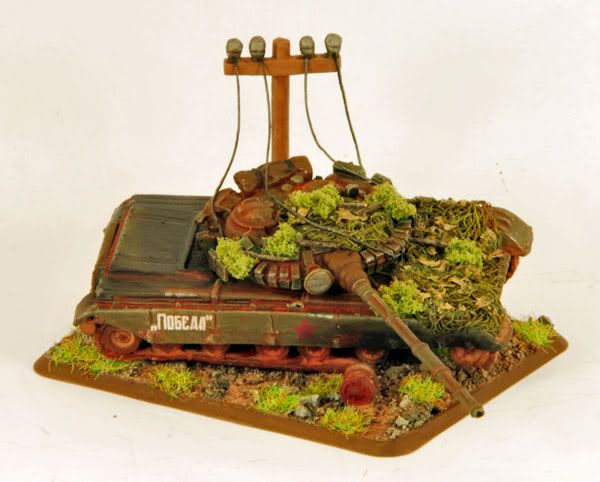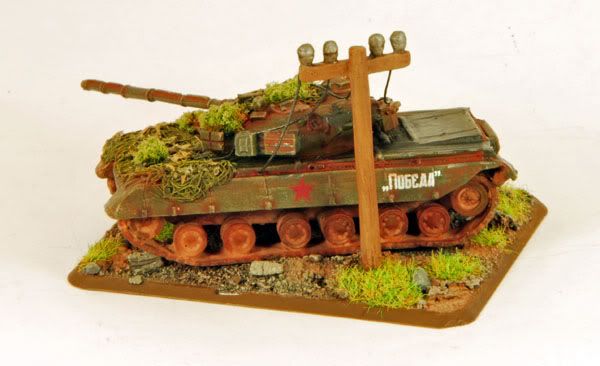 There are currently no 15mm T-72s out there equiped with early ERA bricks (I believe QRF may produce one, but their quality is severly lacking in comparison to their competitors) so I decided to make my own. This conversion was made with the Skytrex T-72, easily the best quality in 15mm modern. Sadly their US range is very limited and an email I recieved from them says that their are no plans to expand the current range.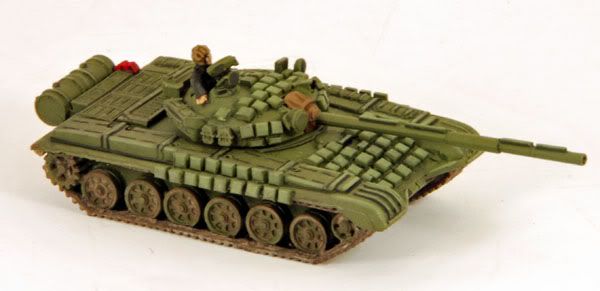 Next up are the US dudes,
First up an M1a1 tank platoon
Given the comparitive ratio between these guys and their soviet counterparts I wanted to make each one quite personalized. Given that 1987 was a time of transition in camo patterns in the US military I felt I could take the liberty with these guys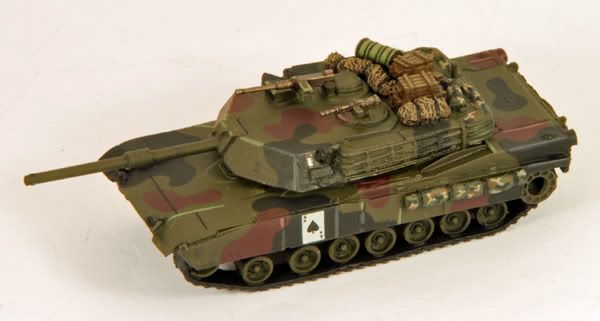 I also wanted some M60A3s with the Blazer armor mod, but again, no models were avaliable in 15mm. In the end I had to make my own utilizing the crude turret made by QRF and the M48 hull produced by Skytrex along with alot of plasticard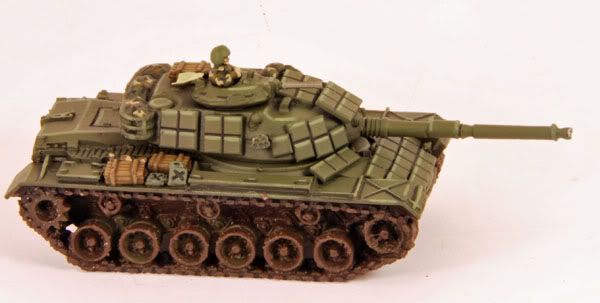 Finally heres some classic FoW germans I have finished up
First up the Panzergrenadier platoon with Skytrex halftracks and Battlefront infantry - still needs another 2 infantry stands and command

And a late war Panther D platoon using Skytrex panthers with horizontal zimmerit, definitely my favorite model of the panther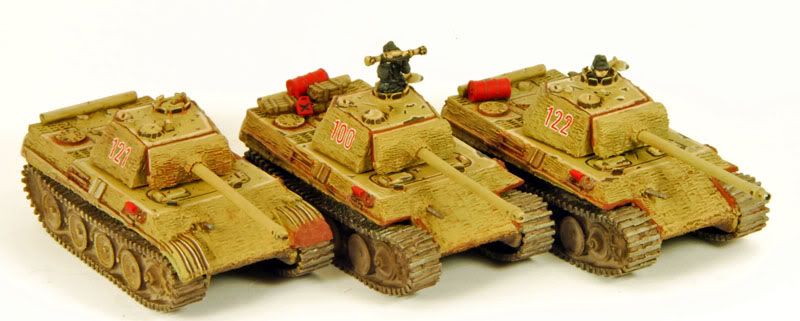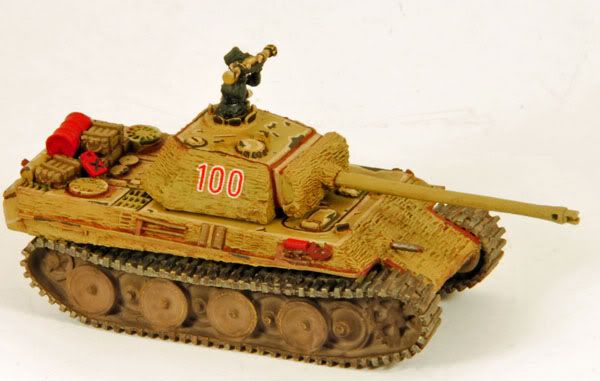 Welp, thats about it for this week, see you all later