Well here we are in the new month and I have been a busy, if eclectic, little bee.
Cold War Soviets
I've been trudging ever onward with the Cold War era soviet hordes, skytrex providing the majority of the fodder
First up we have the old faithful BMP-1. I've lightly converted it to carry a more modern ATGM, the Kornet (one of the few decent items QRF actually seems to produce).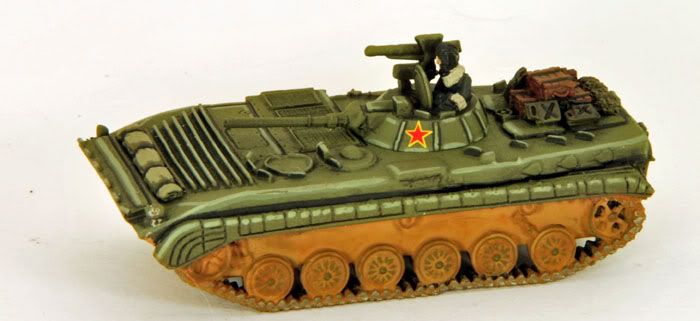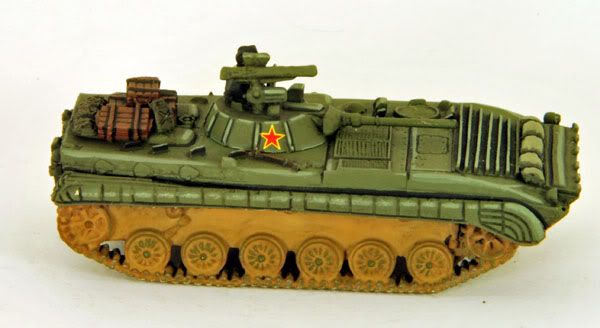 Also we have the BTR-60, this particular specimen will be used to cart my mortar teams around in.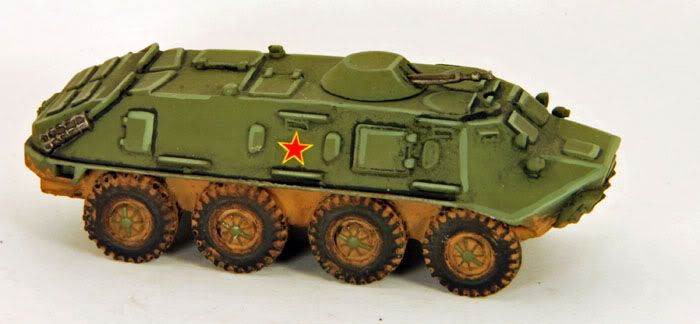 Another wonderful model by Skytrex, the T-55. Plenty of companies offer this model in 15mm, but to be honest this one is heads and tails above the rest.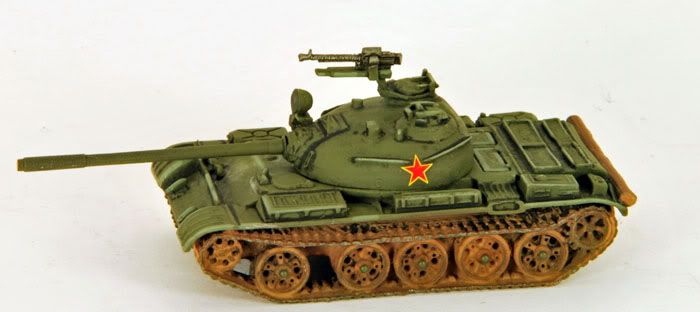 I've also added another T-72 with ERA to the unit.

Finally we have the lovely MI-24 from the Heliborne series of collectable 1/144 toys in Japan. This kit was great! Ready painted out of the box all I had to do was add a decal or two and darken the canopy before megnetizing it for the base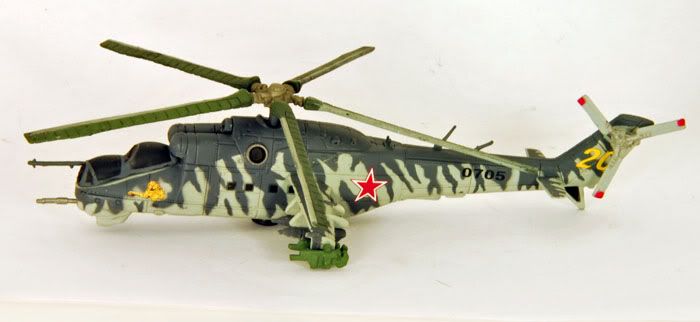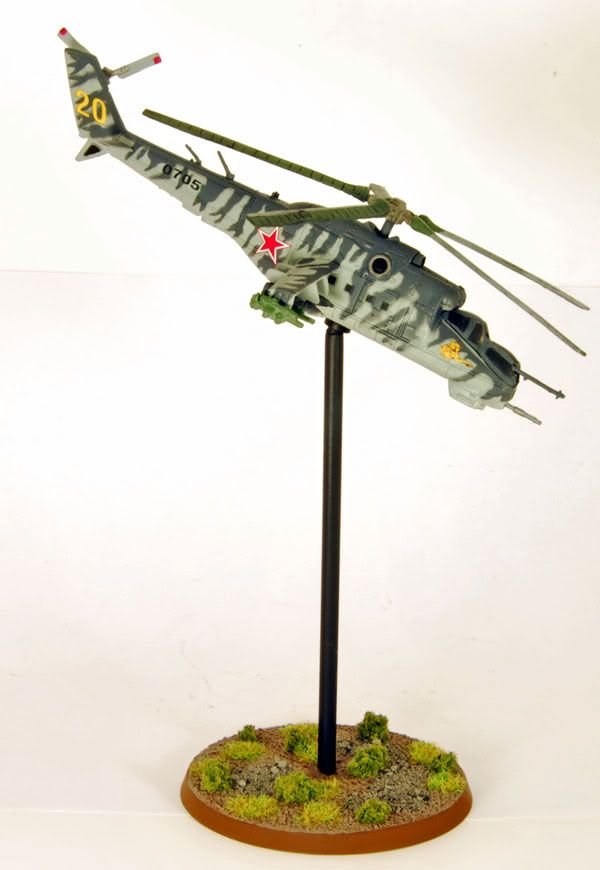 Cold War US
Since I finished the M1 Platoon I've been a bit lazy with the Yanks, I did manage to finish the Bradley Platoon. Quality casting definitely did not live up to its name, with a huge amount of miscasts in these models. Fortunately those that made it through did so well enough, but wherever you can spot camo netting you can be assured there was some kind of nasty defect.


I also picked up 3 Challenger 1 kits from Skytrex. Once again they were wonderful to work with, if only they would produce an M1.

FoW US
I've nearly got my US FoW army up to 1,500 points! All I really have left is another M10 and I'll be able to play some mid sized games, exciting.
First up we have the core 76mm sherman platoon, more to come.


I also managed to slog my way through an armored rifle platoon, I really am not looking forward to having to do another one of these :)
The plucky little stewarts may not be tough, but they sure are cute.

Finally I picked up 3 Pershings from skytrex. Currently battlefront dont offer the M26 in their range, and have yet to publish rules on them, I hope they do so soon :)


FoW Germans
last but not least we have the humble Krauts, not a huge progression this month, just finished off the Panzergrenadier platoon

Whats next?


A few things are in the pipeline. I've decided to restructure my german force around the late war Bagration lists, so my Tiger 1s are all going on ebay so I can raise funds to buy a bunch of PZ IVs. I also recently ordered two 1/144 kits of the gigantic Mi-26 off ebay, so that will certainly be entertaining. Apart from that, just a general expansion of the existing forces, more Shermans, M60s, T-72s, BRDMs, whatever strikes me really.
I leave you with a parting shot of my table that I recently finished, I'm quite proud.