I seem to be coming up on finishing the armor components of this project. The US armor is essentially complete at this stage, I don't think I really need anything more to play some decent sized games of FoF. Syrians will still be getting another mechanized platoon equipped with BMP-2s, but the end is near. Now I really need to focus on infantry, a sobering thought considering I need to paint nearly a hundred teeny tiny mans.
I finished an M1A1 and an M1A2SEP both with the TUSK upgrade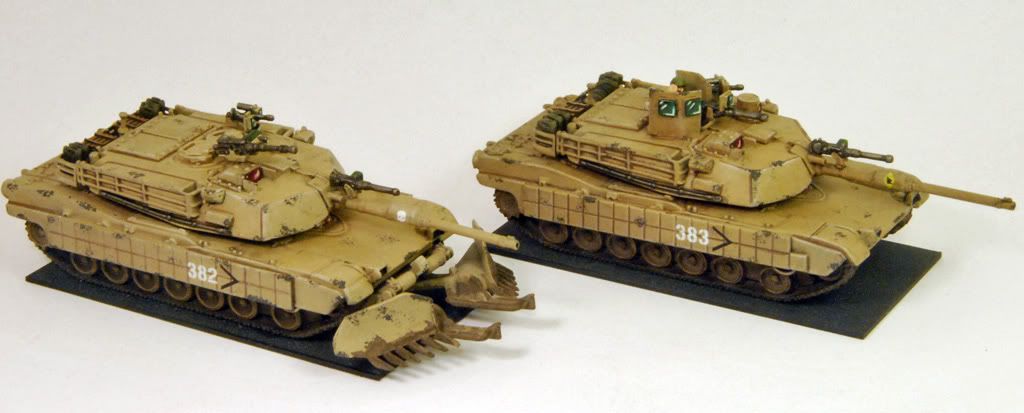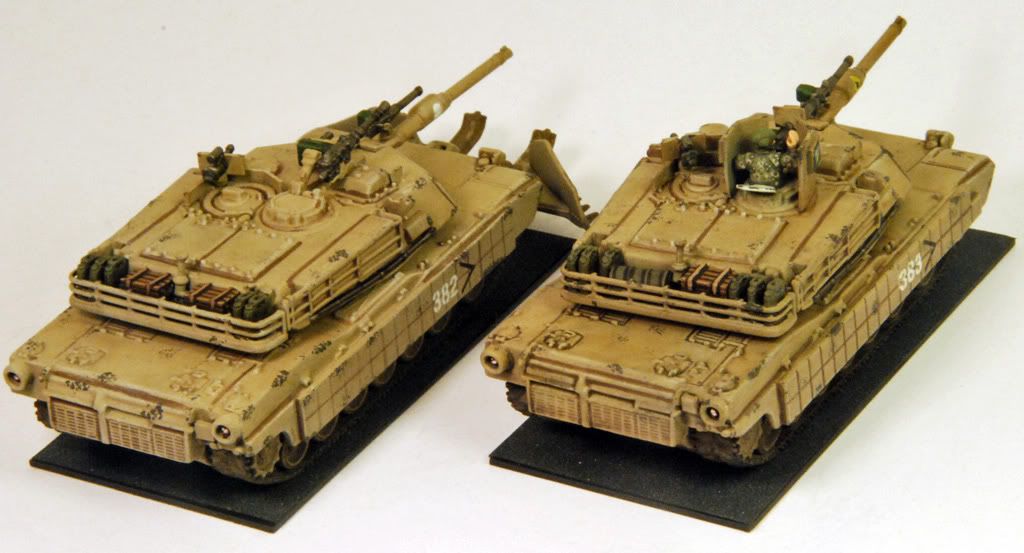 and a little conversion I did a while ago, taking a QRF T-55M and bumping it all the way up to the M5 standard, complete with Kontakt-5. I wonder when the Ruskies will throw Kontakt-5 on the T-34??
and a comparison shot between the QRF model and the Skytrex offering

Infantry here I come