Well, Lana is off for a couple weeks in New Orleans for a conference so I now have more spare time to focus on writing my thesis. Naturally its time to paint more mans, I am weak willed some times!
While I was working on the previous batch of Syrian armor I was also working on some of Irishserb's hummers in parallel. I've already reviewed these bad boys, and now finally get to bring them into the painting fold. While my force is going to be primarily of mechanized make, these will serve as specialist vehicles for sniper teams, EOD, CAS spotters, as well as the special forces snatch wagon.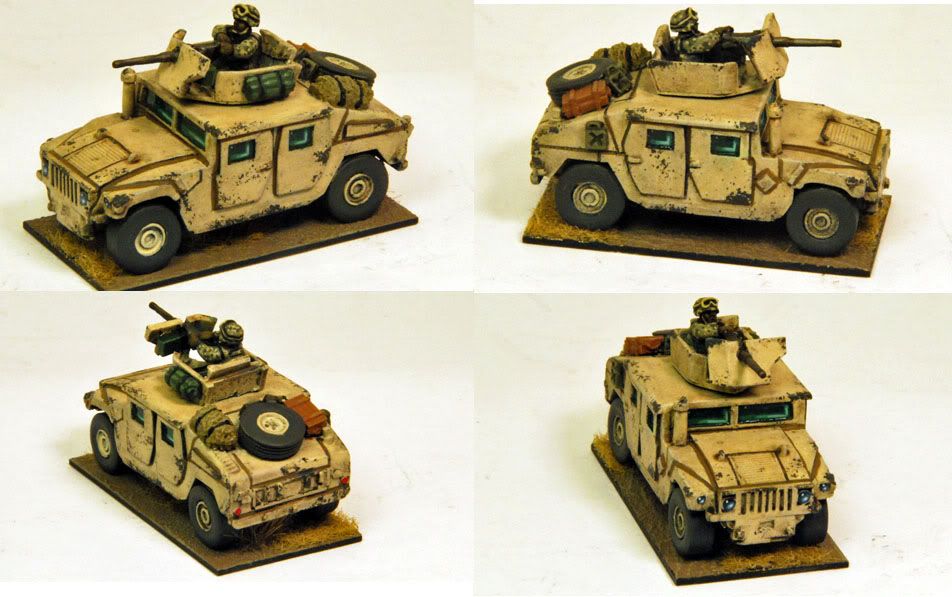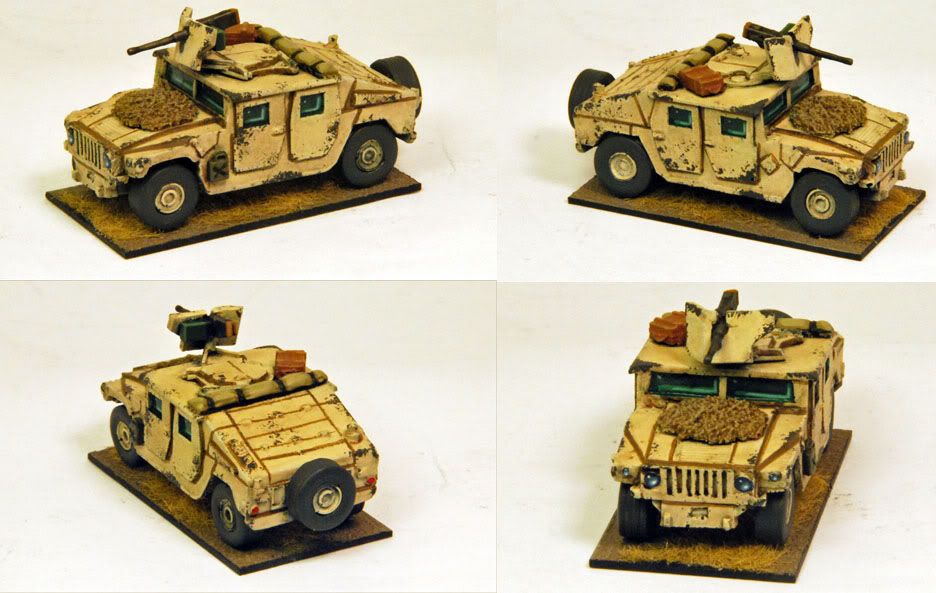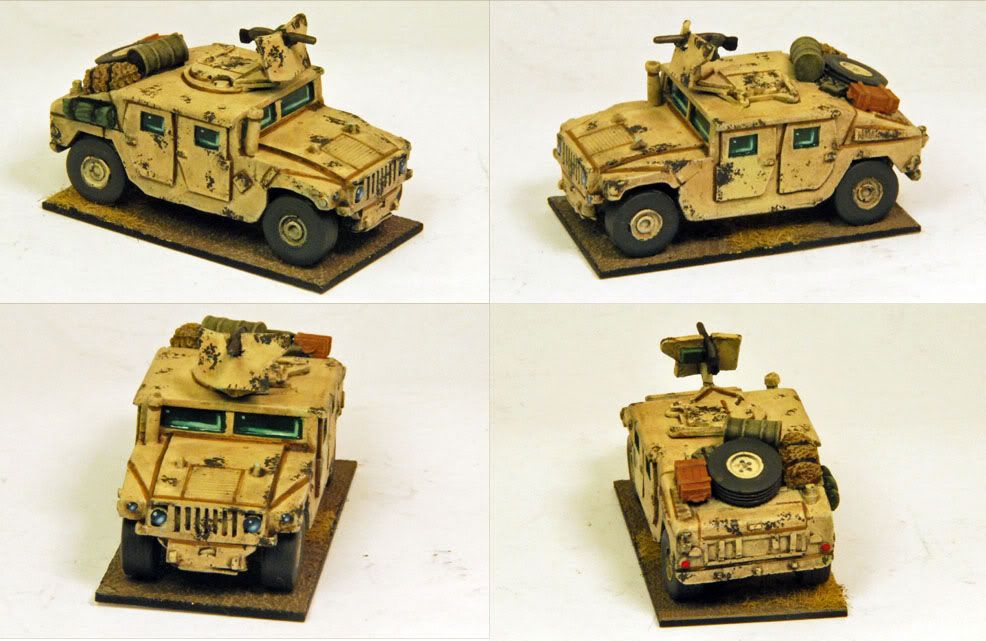 The SF buggy I wanted a bit more personalized, so I added an excessive amount of stowage to show a vehicle that was intended to operate independently for an extended amount of time. I also threw on a spare M-60 I had left over from some random Skytrex model just to give it a bit more personality.