Been off the radar for a while as semester has wrapped up and I've been trying (futily) to make headway on the thesis. I got the itch over the past few days and I absolutely had to scratch it, however, so I decided to finish off my gaming Syrian armor once and for all.
While I do have some fondness for the BMP-1, the sheer amount of issues with the platform, combined with some images burnt into my mind from sandland, pushed me to develop a more capable alternative. I ended up picking up 3 BMP-2s from QRF, asking Geoff to kindly replace the stock turret of the model with the BMP-2D's. The basic turret looks strange, and I've never seen nor been able to locate an image of said turret in play. The D's turret seems much more spot on, and with a little bit of filing seems to work just fine.


That finishes up all the armor I intend on fielding in this army. from here on out we've got infantry and objective markers, the next item of which constitutes the first in a series. I got this idea from Geoff at QRF. The Syrians essentially took a T-34 chassis and welded a D-30 artillery piece to the back, bingo SPG. I've always liked the odd look of this thing so decided to make a mini diorama of one. I still need to paint the crew, but here is the finished model with Battlefront hull and qrf gun.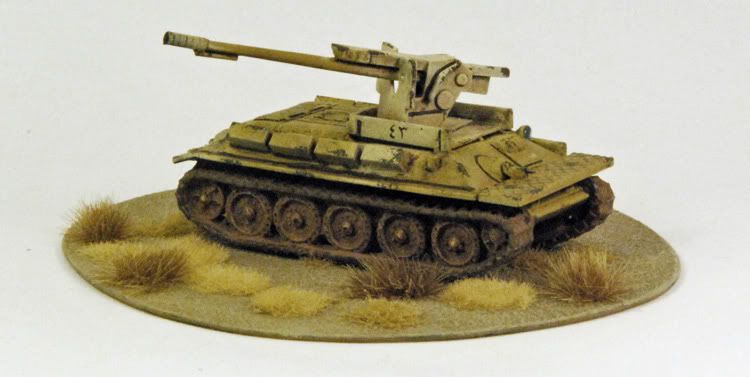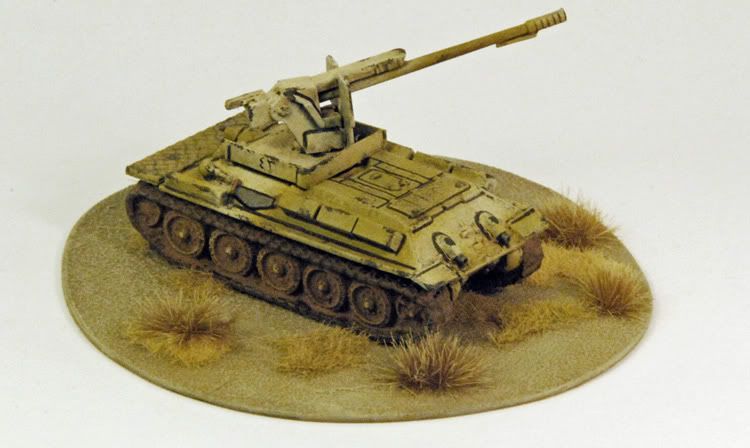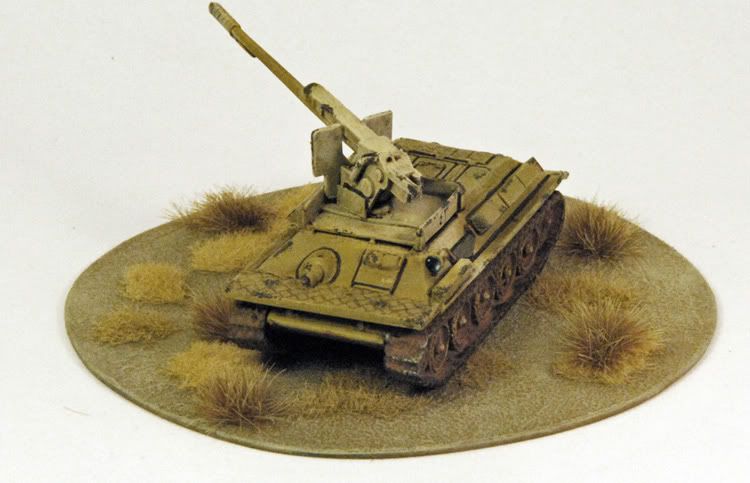 speaking of infantry here is both the US and Syrian forces thus far

and finally some taliban/generic rural insurgents for the occupation of Syria :)