Last weekend was an utter nightmare, I must say. Some times in the academic realms, things just go horribly horribly wrong, and one must pick up the pieces in very rapid order. Life soldiers on, and this week I have been trying not to think about Saudi Arabia, security, or anything else that will inevitably cause my brain to detonate in my skull. What better way to fill the void with a mass mans painting session!
I decided my Syrians were feeling very lonely, so I needed to fill the gaps, and fill gaps I did. Ten vehicles painted in about 10 hours, phew!
First up a BMP-1P platoon that will serve as the core transport for my infantry

The BMP-1 essentially improved a tad on the earlier platform by adding a slightly less sucky ATGM capability.
Next up Syria has suddenly managed to get its grubby mits on some BTR-90s, badass! The BTR-90 has been an attempt by the Russian fed to convert the venerable BTR series from battle-taxi to fully fledged support vehicle by throwing a BMP-2 turret on a BTR chassis.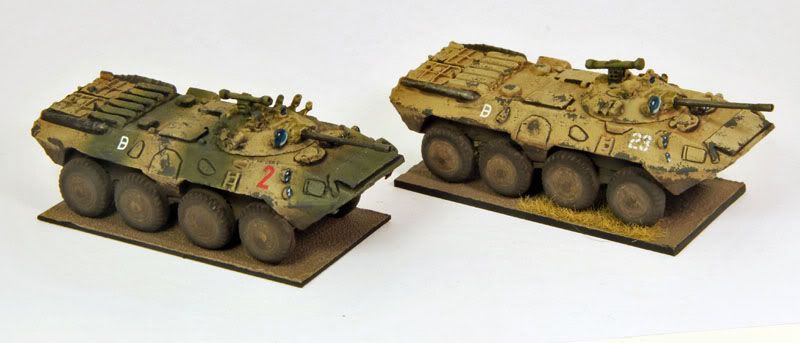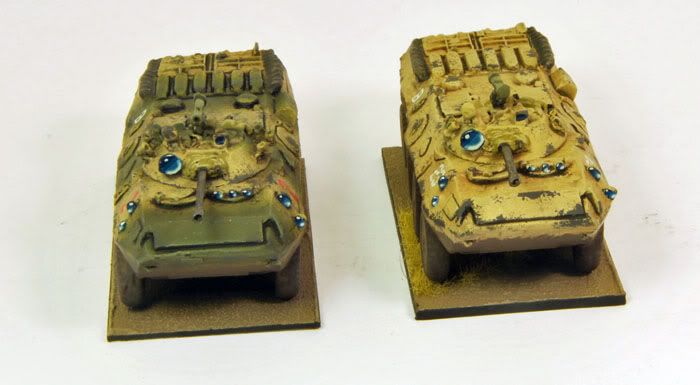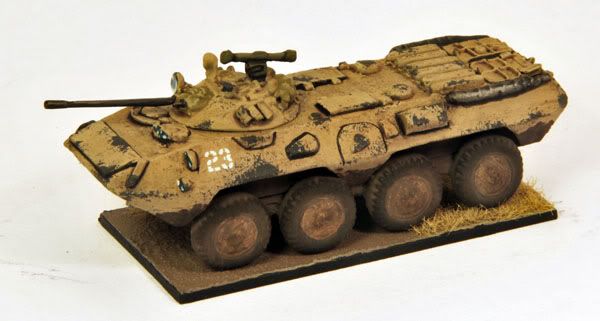 Some MTLBs for the weapons platoon. The MTLB: the m113 of the Soviet Union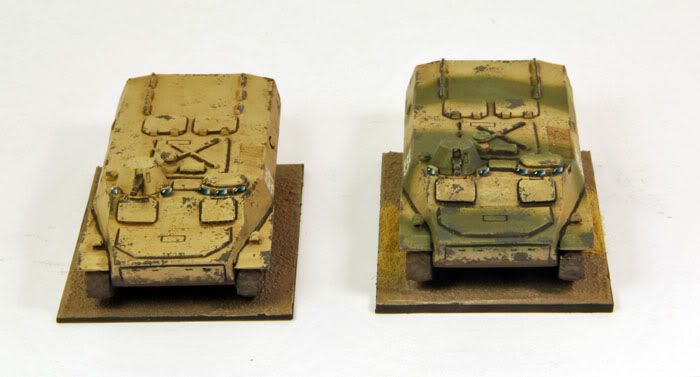 and finally, a mixed T-72 Platoon, with 2 older models and a converted T-72MV (2001)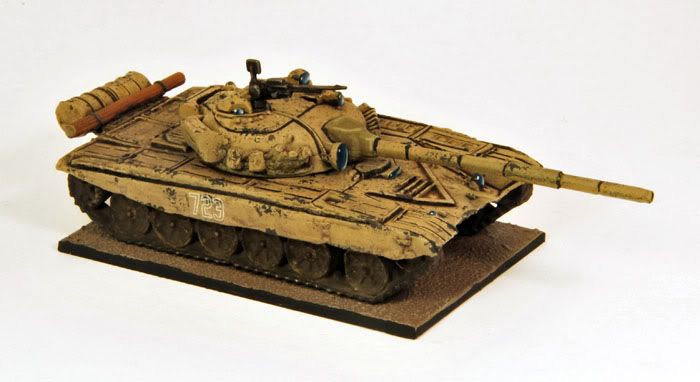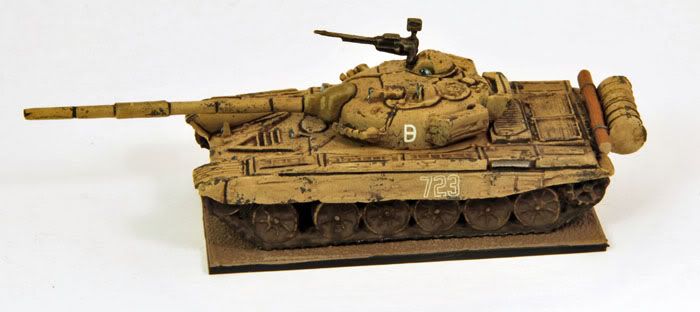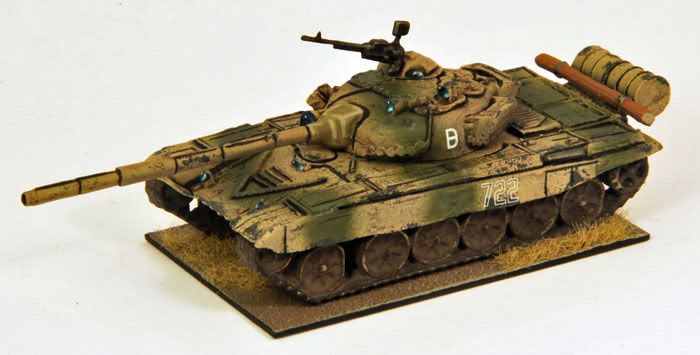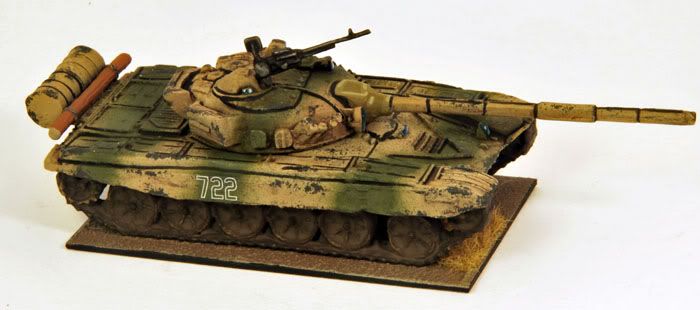 The T-72MV has been my second attempt to produce this little beasty through conversion. My first effort was based on the wrong turret and so never quite looked right. I decided to use the QRF model that is actually the right generation, but minus the KONTAKT-5 reactive armor which I added myself.
1st attempt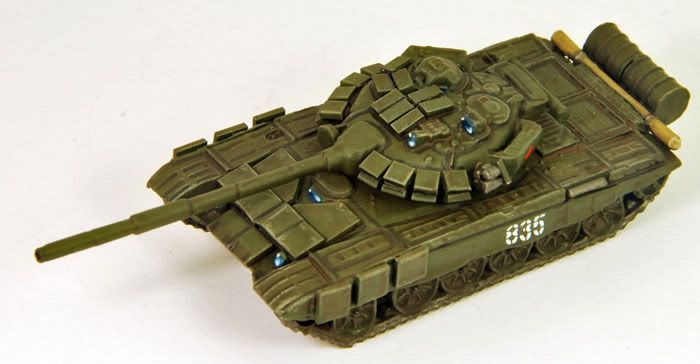 2nd attempt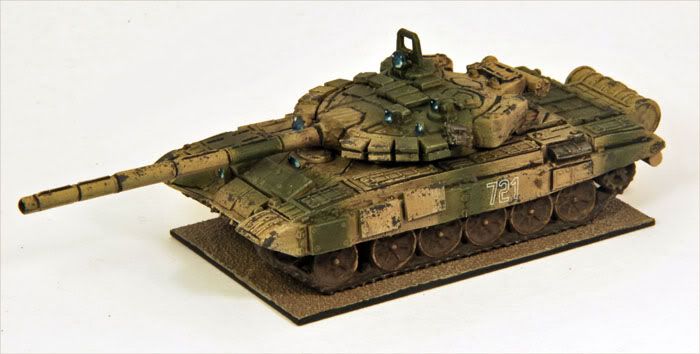 Until next time!