Some time ago I came across an image on an M60 done up in a weird digital camo scheme I'd never seen before. After a bit of research I found out this pattern was known as Dualtex, and was employed in certain parts of Germany and Italy in the late 70s and early 80s. I'm always looking for a new challenge, so I thought I'd try my hand at it. After a huge amount of masking and patients I am quite happy with the final result, and have applied it to some M60s and a M103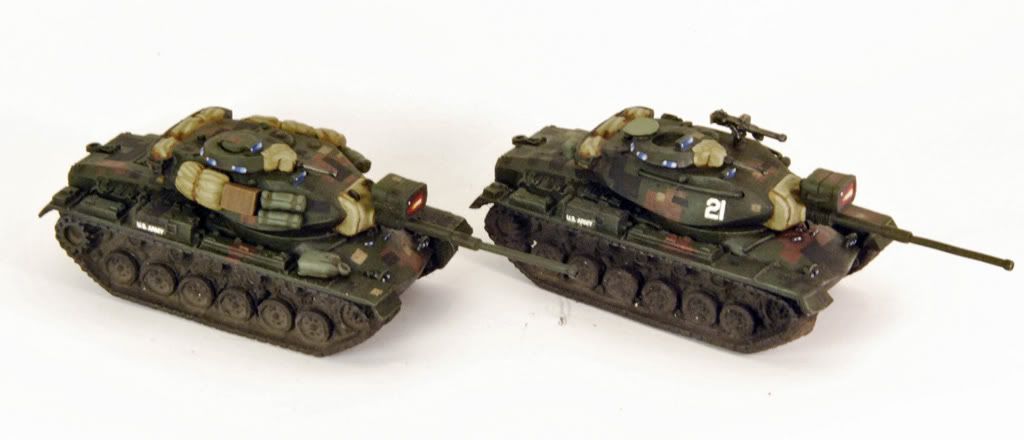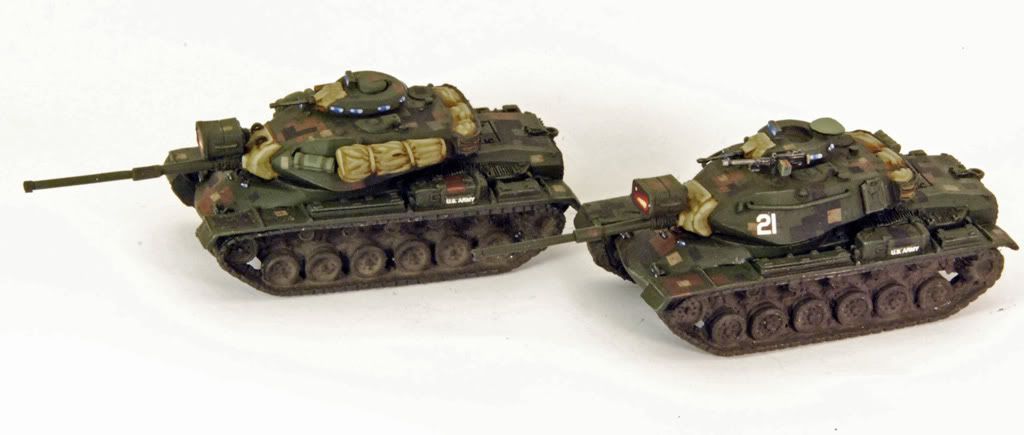 These M60s began life as a purely QRF kit, but I wasn't very satisfied. The moulds are clearly wearing out, and detail was poor. There is also the issue of the suspension on the original models, which essentially hangs freely in the air with no support. This leads to easy warping, the the end result is just not good at all. Rather than bin them I decided to convert them, as I had done with my old BLAZER variants. This time I took the opportunity to pick up some of battlefront's new M48A3s, and used the chassis and suspensions as stand ins. There are descrepancies of course, the M60 hull was flat, whereas the M48 was rounded. This are pretty negligible at the end of the day, however, and the quality of the kit certainly makes up for it. I retained the QRF turrets, did a considerable amount of sanding and added new peripherals and stowage to cover up any blemishes.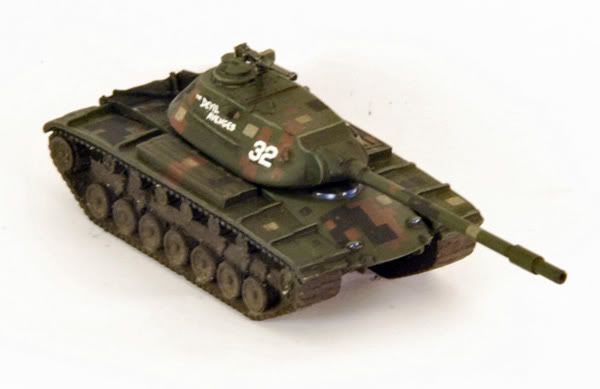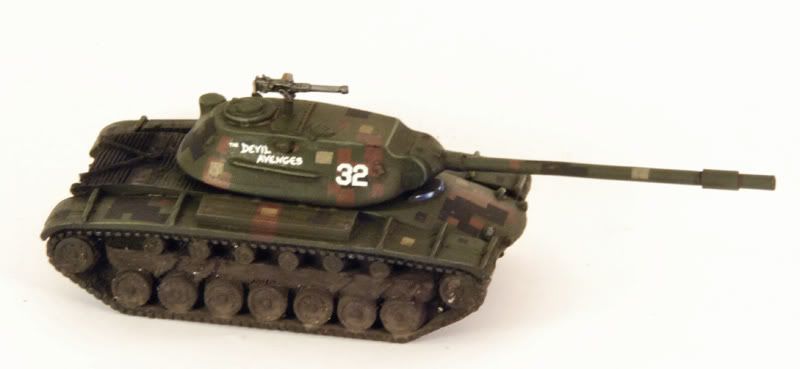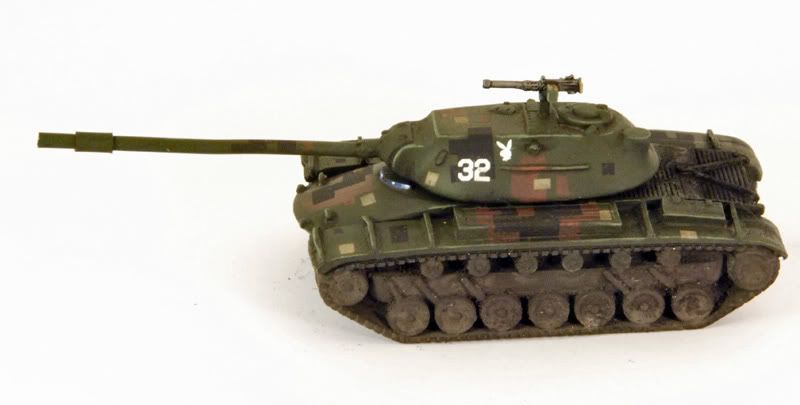 Compared to the previous kits this QRF M103 was a dream. A fantastic, solid kit, I only have praise for this heavy hitter. Goes together easy, and mould lines are cake to get rid of.