Progress continues in the build-a-thon.
I had a few T-64Bs layin around so I decided to bring them up to a more modernised standard, voila T-64BV :)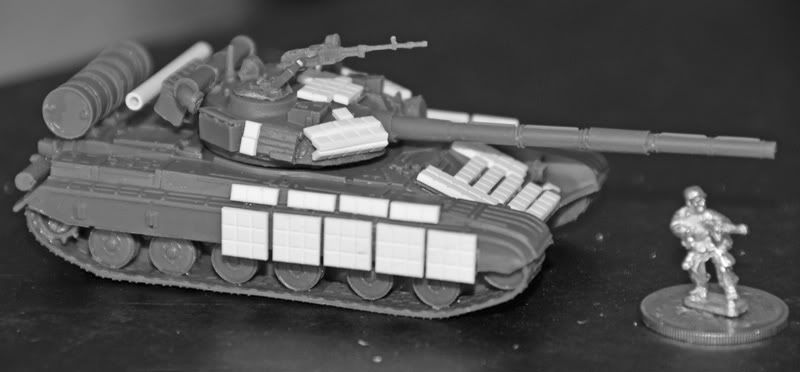 These guys will probably be outfitting my CDF faction. You can see that despite being 1/87 they fit very well with 15mm Peter Pig guys.
also spent 4 hours building this monstrosity, the BMP-T 'Terminator.'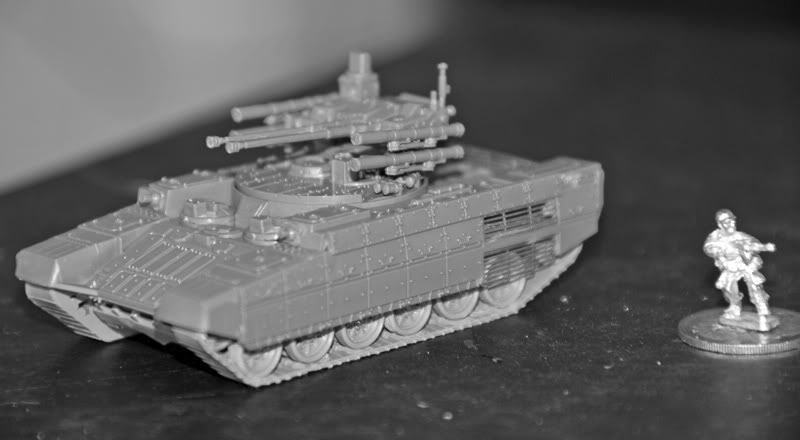 Definitely a cool beast, not looking forward to building its twin though :)