Oh yes, the holy grail for us modern wargamers, the T-90, is upon us.
War gaming ultra moderns is always a challenge, particularly in assembling a credible conventional opfor. Although there are plenty of great sculpts of modern US troops out there, Russia, by and large, remains virgin territory. The same goes for vehicles. With the most modern Russian armor being available from QRF cutting off at around the 1986 mark with the T-72bv and T-80BV.
High and low I have searched for this kit. Between QRF, Skytrex and the plethora of other 15mm modern manufacturers I would have thought this badboy would have turned up in metallic form by now, but alas, he remains elusive. While certain hopeless members of the online community have assured us that this will emerge from Eureka's 300 club, I remain wholly unimpressed with the whole venture, and so imagine my joy when finally I discovered that, yes, the T-90 was available in 1/87 scale.
Rather than a proper wargaming mini, this is most definitely a proper plastic injection kit, with all the array of parts included, you must bring the patience. Trust me though, the results are worth it.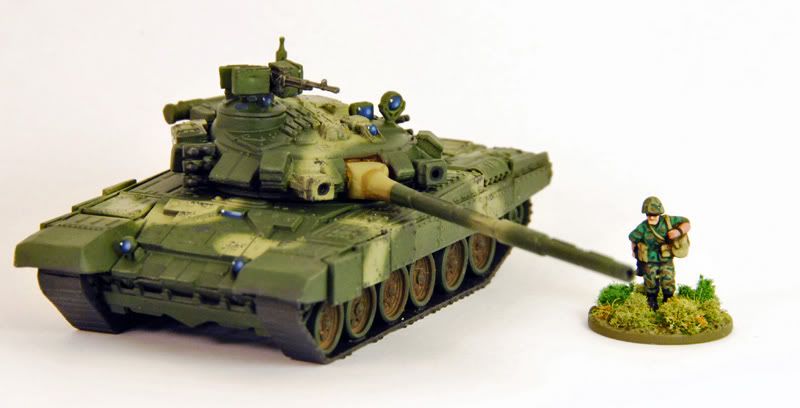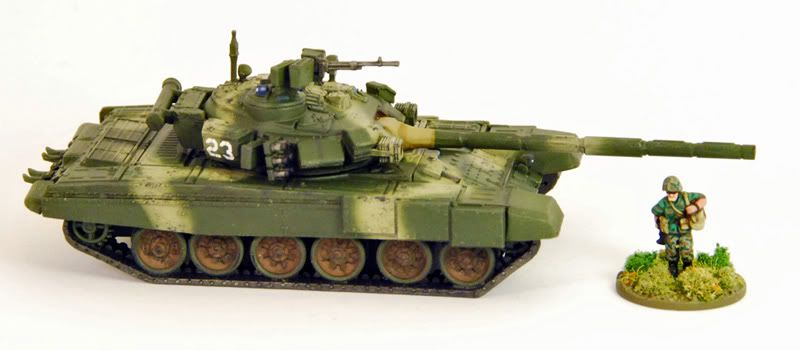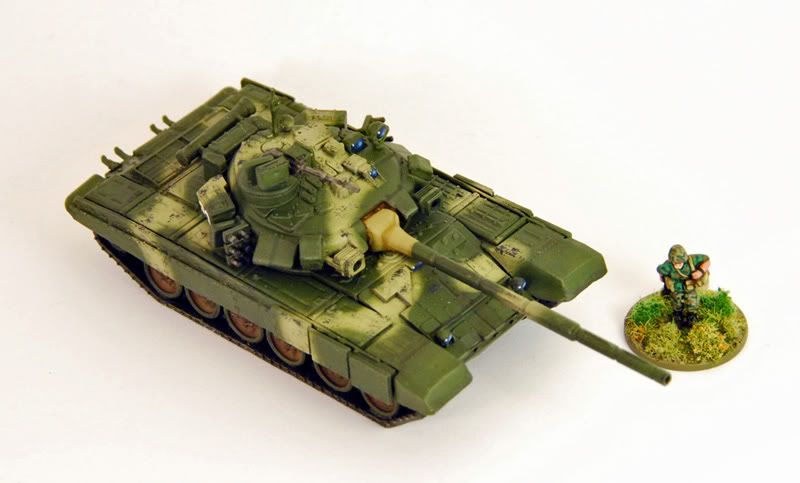 I also did a BMP-2D by the same manufacturer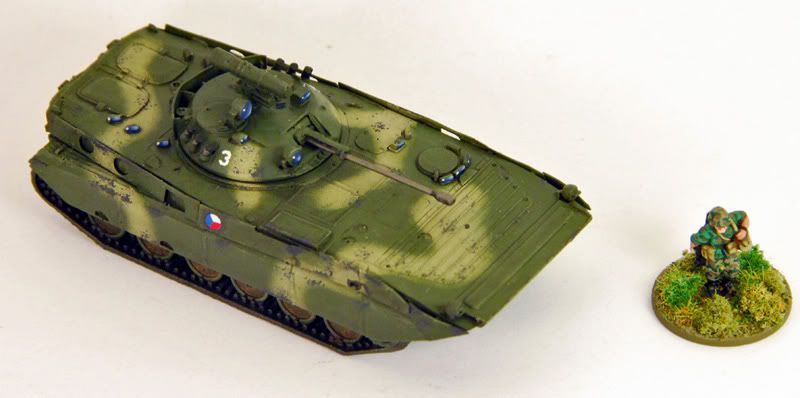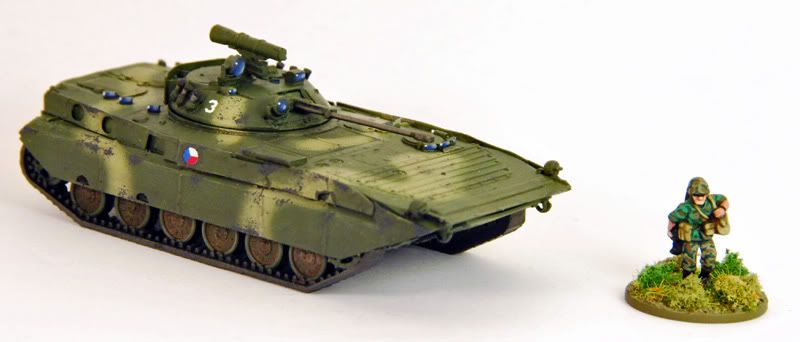 a GAZ jeep by peter pig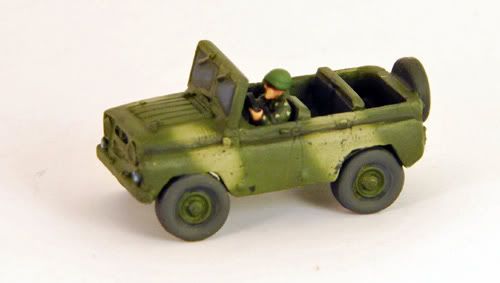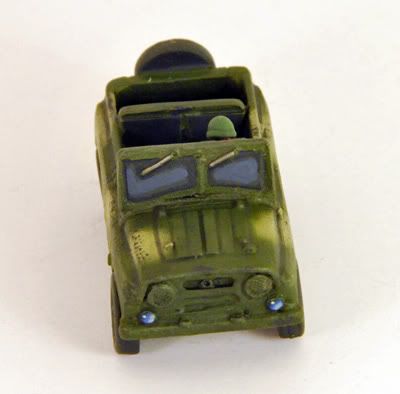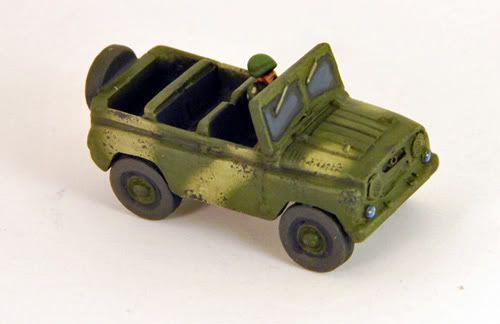 Atalya Mig-29 with telescopic stand. A beautiful prepaint that only required a light oil wash and it canopy painted :) its nice when things are easy!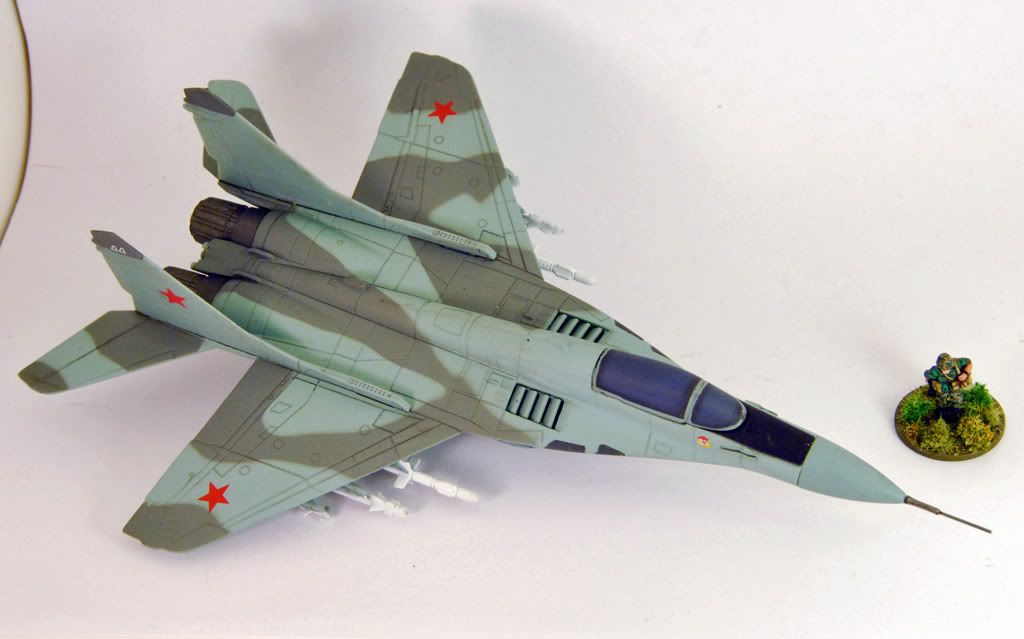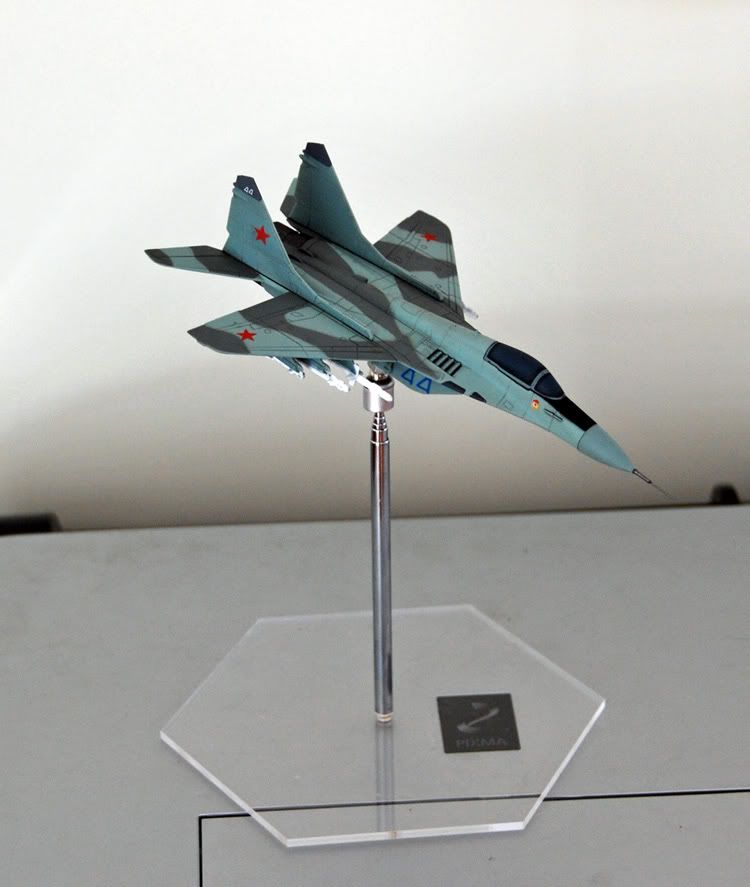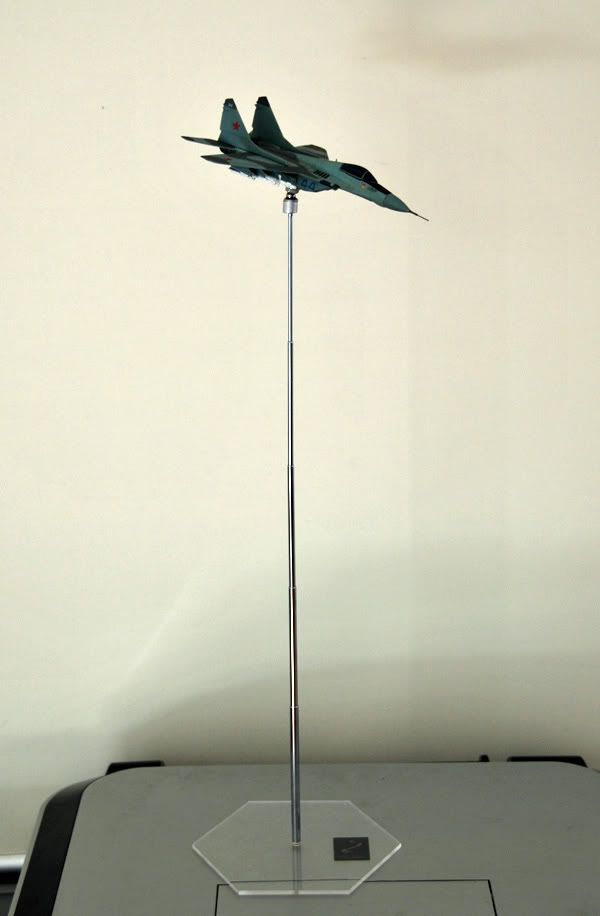 I also forked out and bought a new Airbrush, an Iwata Micron http://www.airbrushshop.com.au/shopmastery_pop.php?id=19 (bank still is in pain) , a big step up from my current Paasche double action and should really help in doing camo schemes, I cant wait :)