Oh hey, its this thing!
Excuse my long MIAness....Between travel, work and finishing off my thesis I've been considerably under the thumb, so painting has not been a priority unfortunately.
When I did finally deign to pick up a brush in the past couple days it was to tackle a project I've never really tried before, 6mms. transitioning to such a small scale is somewhat intimidating, but I think in the end I got there, and the amount of time invested for a decent finishing is rewardingly slight. After just two days work I had enough little fellas to put together quite a large engagement, and today proved to me that the FOF rules can work quite well in such a small scale if one proportions accordingly.
Anyway, on with the show. First up we have elements of a USMC urban combat team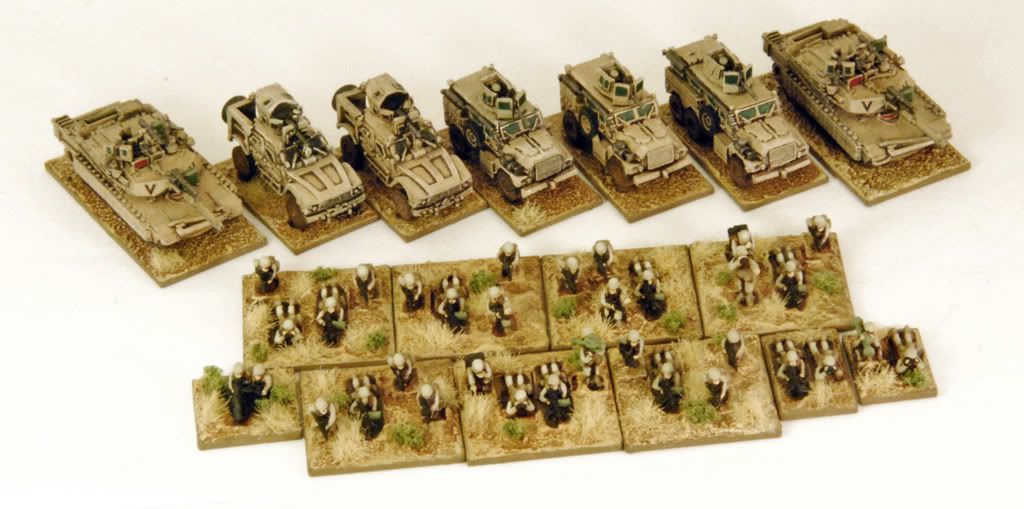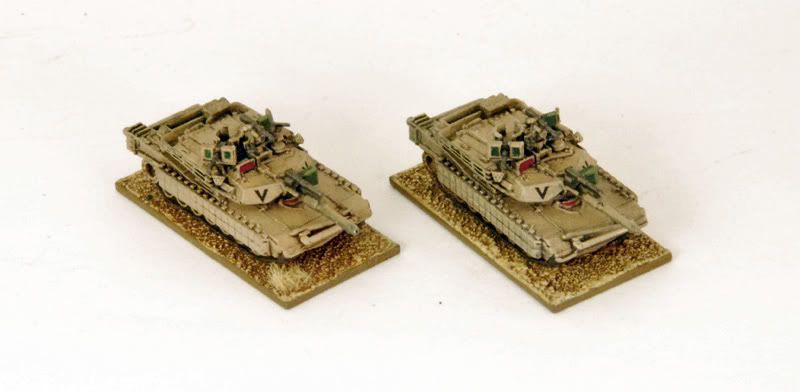 The first thing one will notice is the insane amount of detail GHQ invests in its various models. Such things are harrowing when you first encounter them, but with the appropriate washing and light dry brushing one can get them under hand.
Next up are some Iranians



With such a small scale the possibilities for expansion are near endless, and currently I have plenty more marine stuff to add in the way of amtracs, M1a1s, airpower and numerous other thingos. Iranians will be getting the big armor treatment, as well as getting some hinds. hoo boy