This week I finished up the final armor for my Iranian forces, after this I'll be focusing on gearing up my USMC and Insurgents, plus painting a whole chockload of infantry (ugh). As one would think, I saved the best for last, and decided to go more hypothetical with this reinforcement.
I started off with a T-90 platoon. The T-90 currently isn't in service with the IAF, but it takes little stretch of the imagination to think that they will end up their at some point given the fluctuating arms trade between Moscow and Tehran.


I am getting much more comfortable with using the airbrush at this scale. For the base coat I used Vallejo Model Air Sand stippled with Tamiya NATO green. Then utilized my successive washing method for weathering.
Next up are my favorite vehicles from the Cold War, the BMP-2. Again I used the same method


I also decided to repaint my T-72MVs in the same method, so after a bath of simply green we got this.
I also wanted to round out the T-72B platoon, so added another plain tan fella
Not wanted to go the full Soviet, I decided to put a little bit of history into this force, and remind onlookers that Iran was once a US client state, with that in mind I did up a platoon of M113s

And finally, I decided to give them some air protection in the form of a couple Shilkas and a SA-6 for an objective.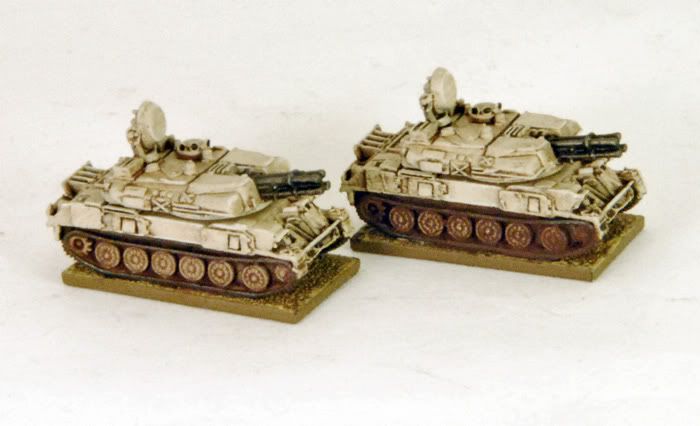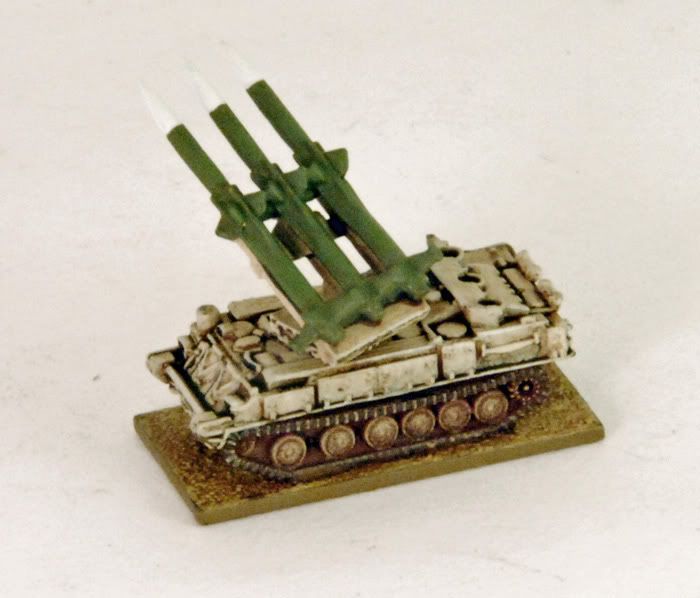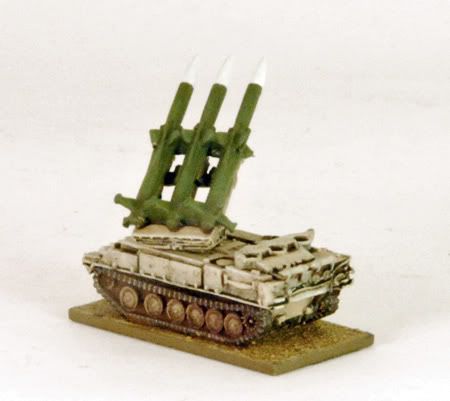 With them wrapped up I also wanted to give my insurgent/guerilla forces some heavier support. Given that we play at 6mm it doesnt really seem right to simply have a bunch of Hiluxes and infantry, so a few add hoc units didn't seem unreasonable
T-55 platoon


BMP-1s

and a BMP-Z
Until next time