Know those little teasers I flashed a while ago? Well here they are. I've now finished both my French and German armor and have begun work on the USMC stuff too. Good thing I've taken a week of leave to recover after the last 6 months.
Leclercs, apparently these guys require a nearby workshop just to keep them running.


Their German contemporaries, the Leopard deuce. Unlike the Leclerc, this puppy(kitten?) has actually had more unpleasant things than harsh language hurled at it. Albiet, in a very limited capacity.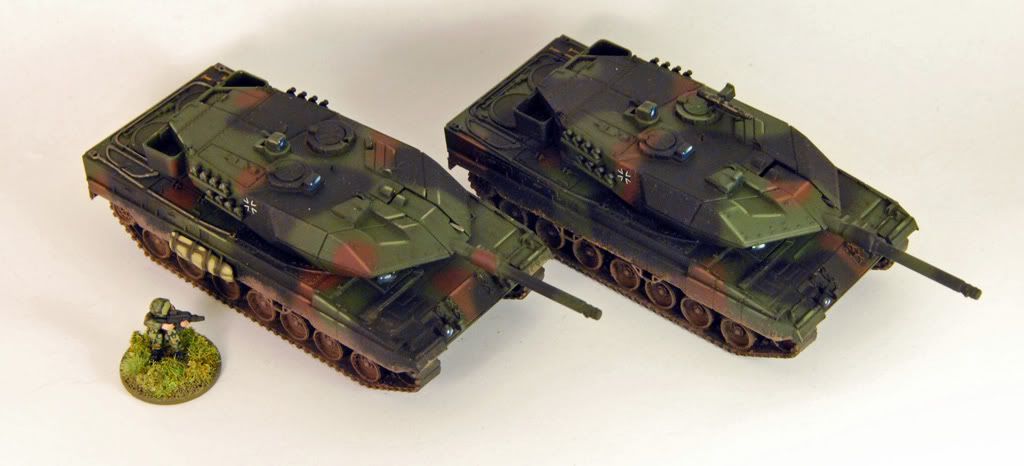 French AMX10Ps, not the sexiest bit of hardware.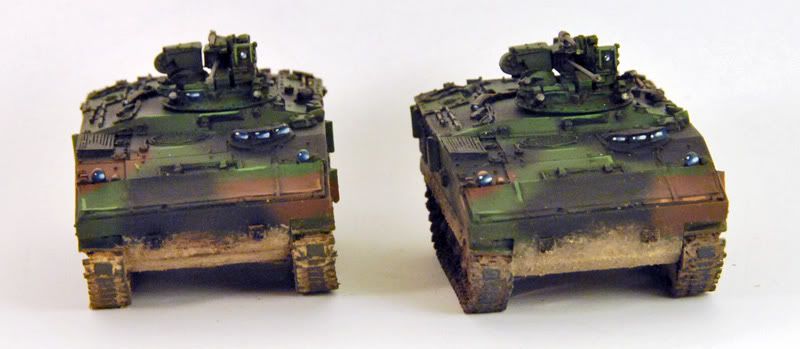 The far cooler Marder 1A3. Same basic job, much better execution.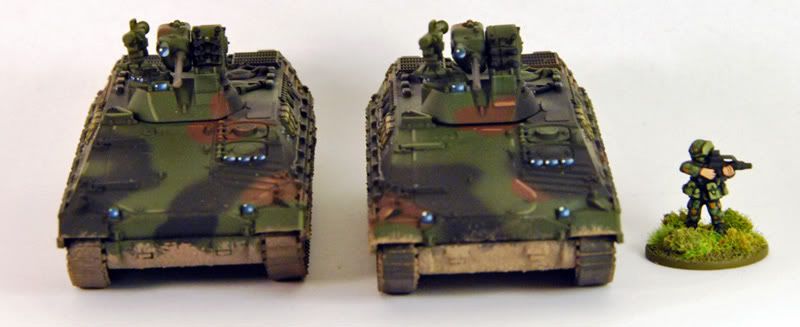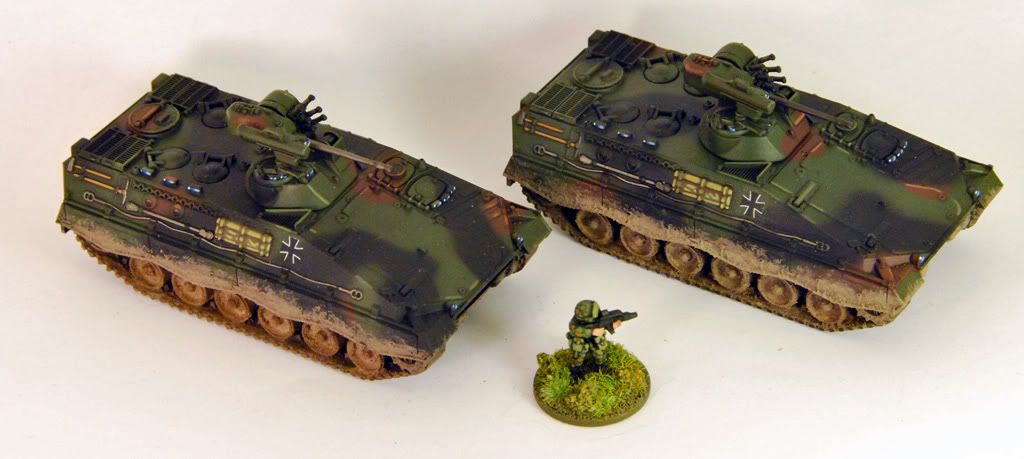 Irishserb's VBLs, funky little armored jeep things.


VAB 6X6, I really liked the way these guy turned out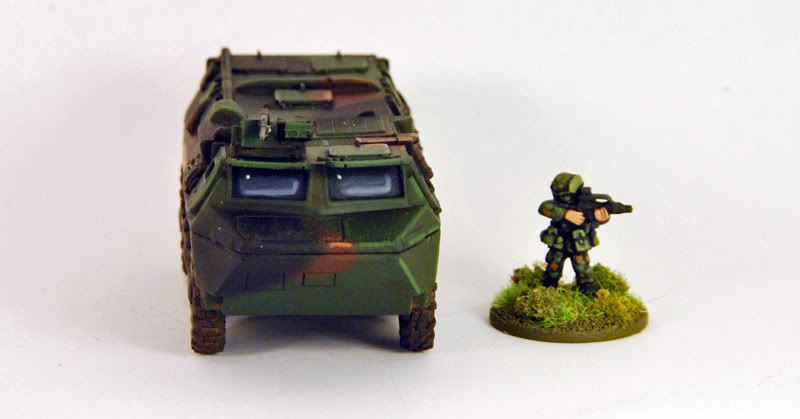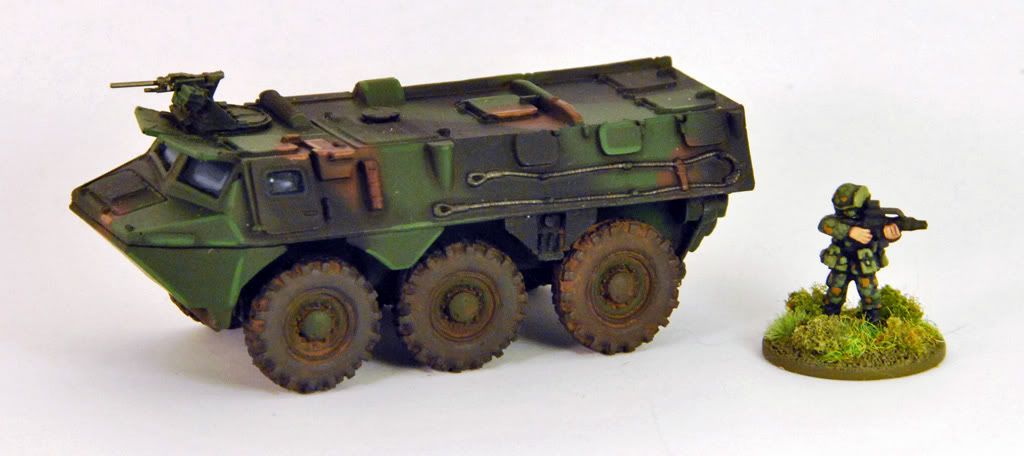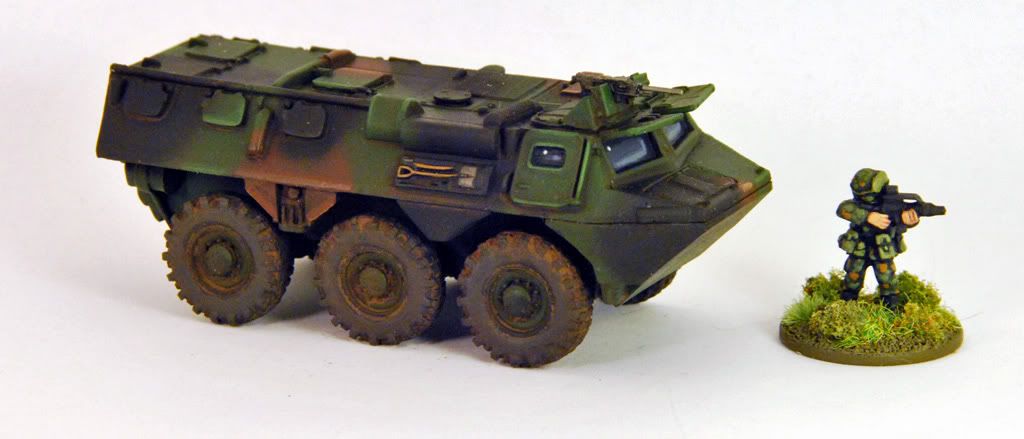 USMC AAV-7, a real beast of a kit (in terms of size, and the pain to build :P) One of these bad boys can carry close to 40 armed marines.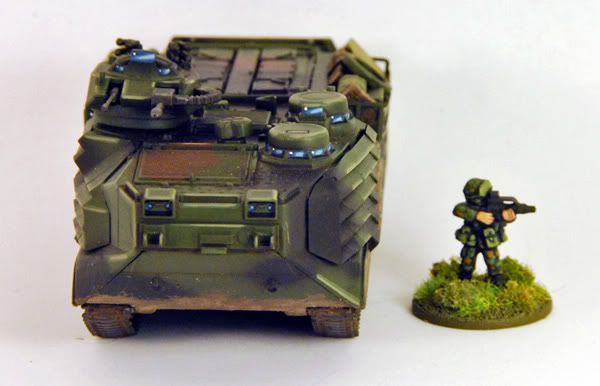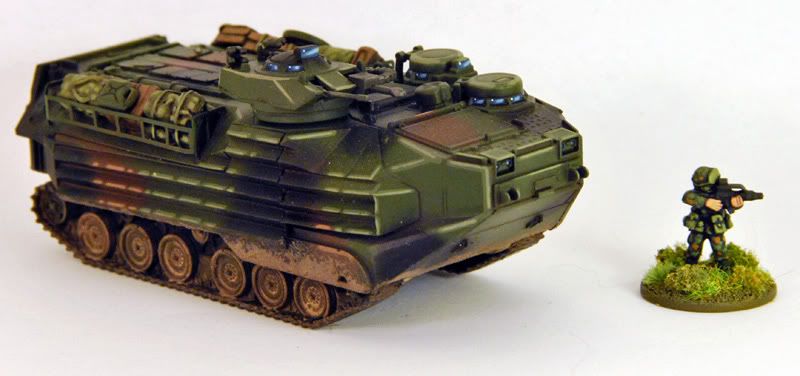 Also managed to actually crank out some troops
Modern Russians in Flora camo. Although no Russian Federal figures are produced in 15mm, if you aren't utterly retarded you can make up some pretty convincing ones with minimal conversion work.
And modern French troops.


This round I used a lot of mud and gunk to weather these otherwise clean-looking vehicles. I made the mixture with a combination of Vallejo texturing paste and MIG pigments. Very happy with the result