This should be my last post for about a month or so, as work is calling me abroad. As my last post for the short term I've been working on the old T-72, one of the most widely deployed tanks in history! You can't help but love this guy, or one of its many many derivatives.
The Iwata airbrush is really proving its metal, its truly a tool of precision, and makes camo a breeze (excuse the pun).
First up are some T-72BM 1988s with and without ERA. The scheme was inspired by some Iranian camo patterns, and I think the contrasts look quite nice between the yellow sand and the dark browns. I may have labeled these wrong, but unfortunately the QRF designations are a little confusing! Sorry Geoff!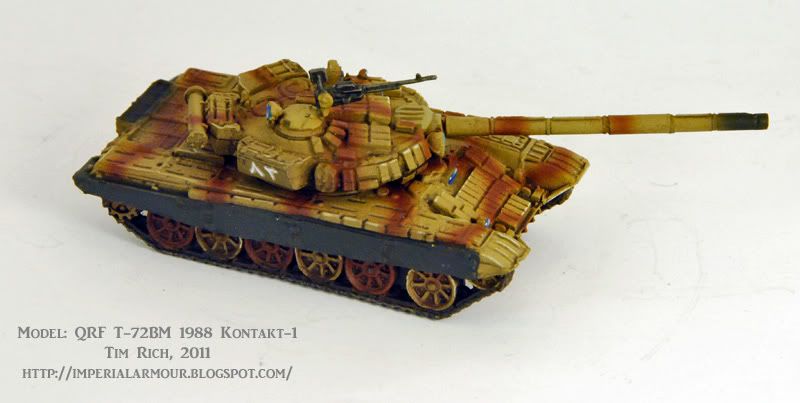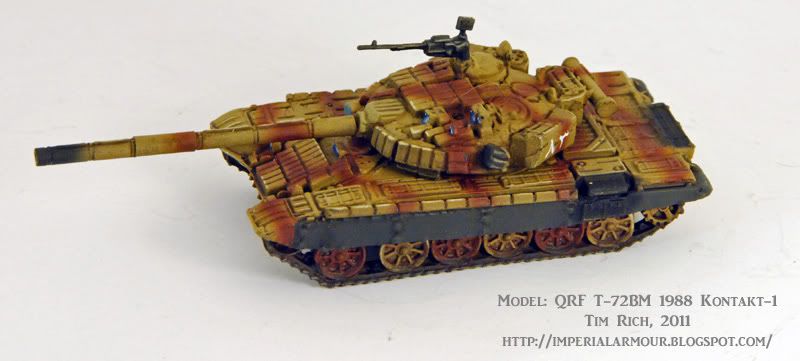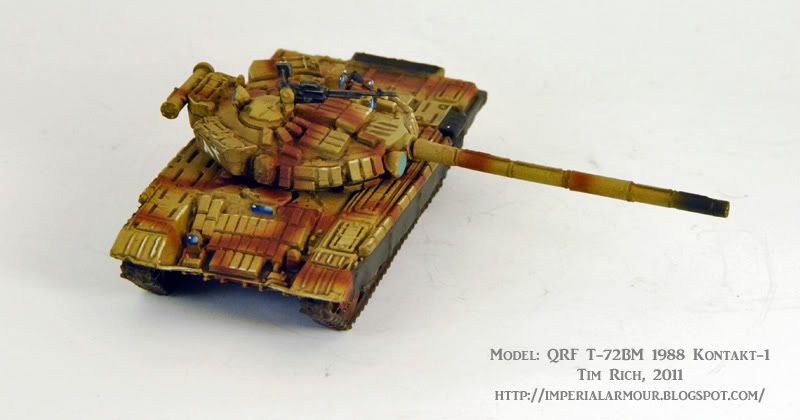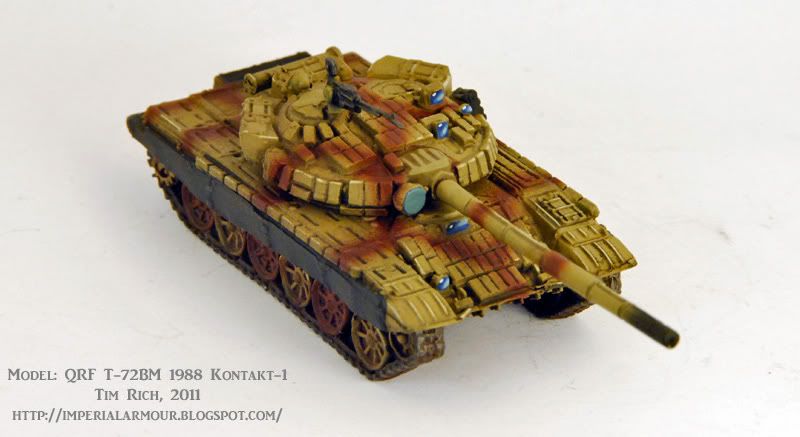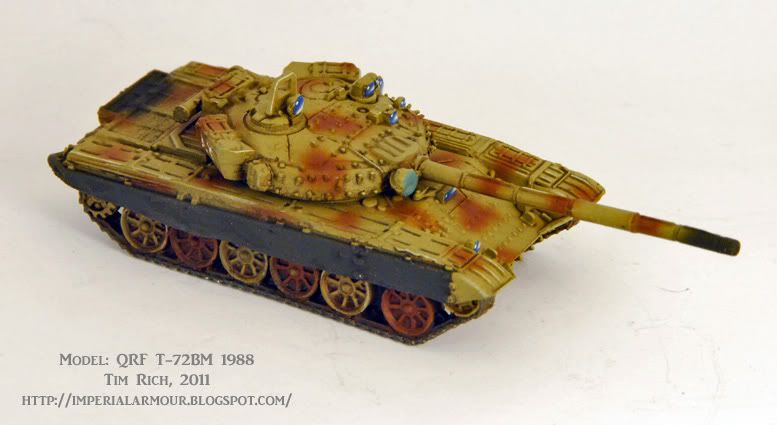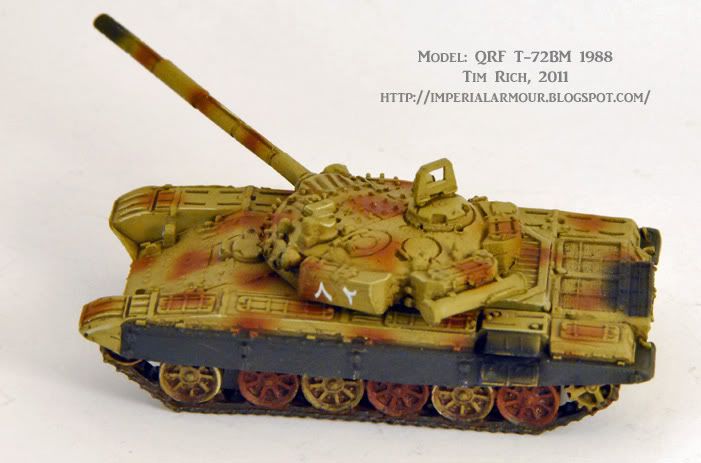 Target practice, er, T-72B 1983s painted up in Iraqi colors. I decided to keep the skirts their original rubber color, as it gives them a nicer contrast instead of just being flat beige.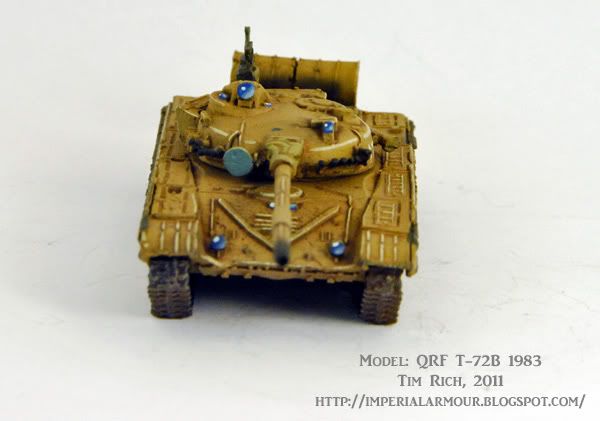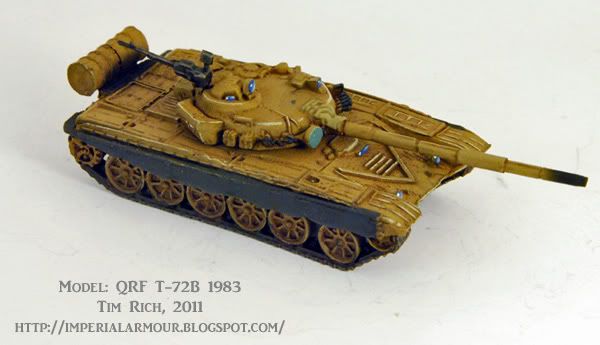 I also repainted the PT-76 as I was not content with the scheme. Much happier this time around, and I think it does the model a much greater service.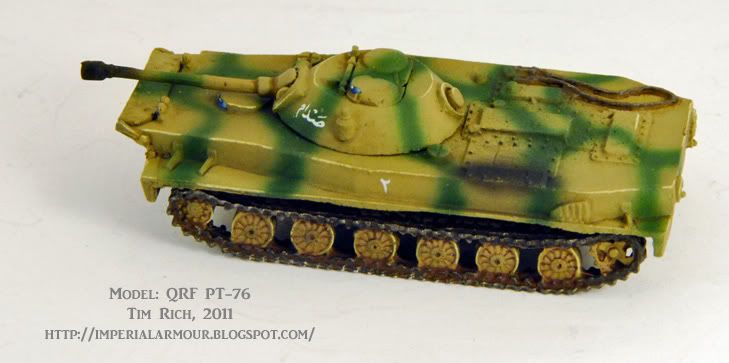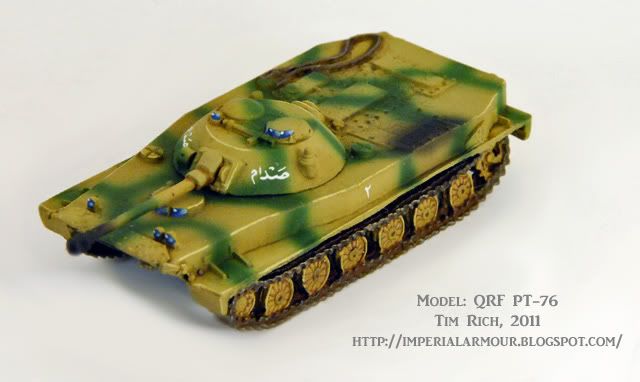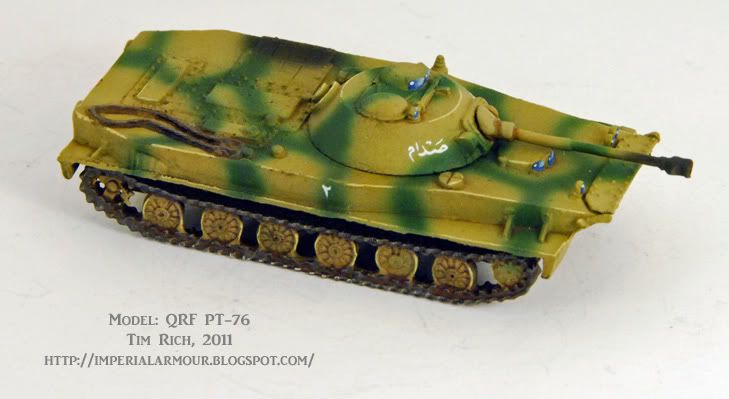 The arabic numeral decals are also QRF, and are a pleasure to work with, unlike many other company's (cough GW cough).