Back on the horse this week, I decided to do a big lot of the QRF armor sitting on my desk to keep Geoff from breaking my legs :). Once again the Iwata airbrush has really proved its mettle, I can't recommend it enough.
I decided to go with a generic arid scheme with the armor this round. I feel that this will increase the saleability on Ebay, as it really can fit in with most theaters, from desert to woodland, and I can envisage it in forces ranging from African professionals to Russian peacekeepers in central Asia.
First up is the 2S19 battery. I really liked these models and couldn't figure out why until I realized they look a great deal like a stylized version of the WW2 German Elefant/Ferdinand SPG. In the field these guys are essentially Russian M109A6s.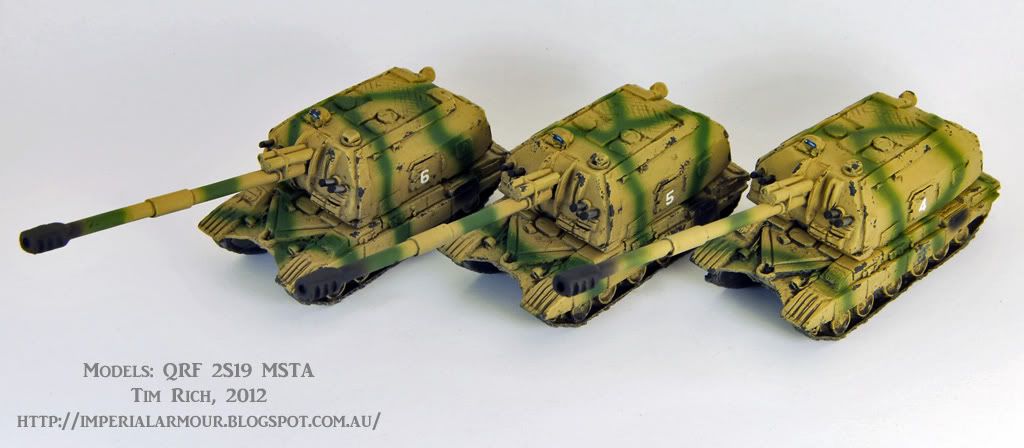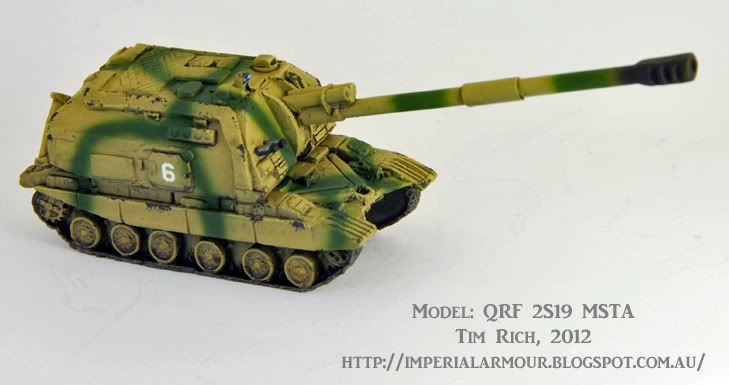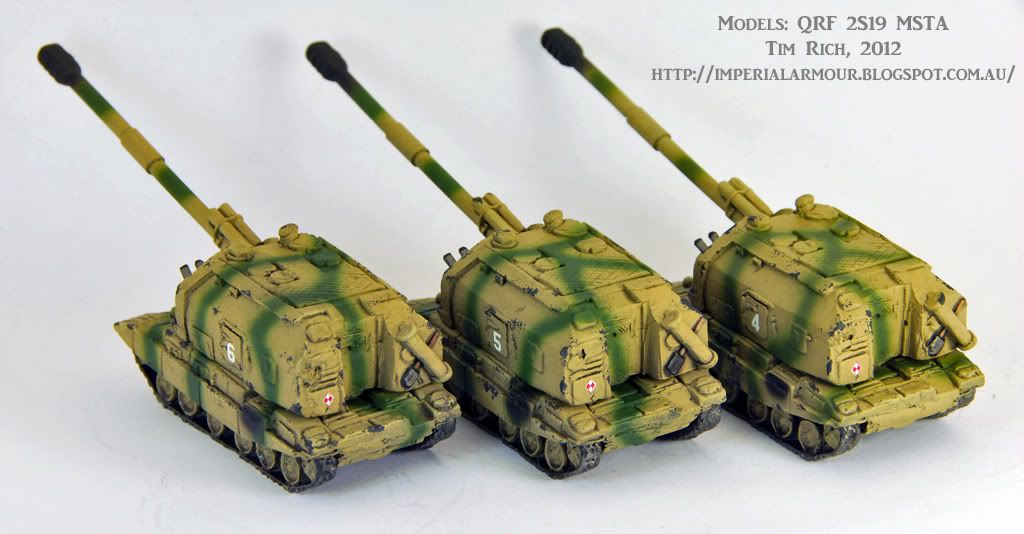 I also went after the T-55M, a modernization of the revered and ancient T-55. Adding frontal armor, wind direction measurer thingy, and a bunch of other jazz I don't care that much about.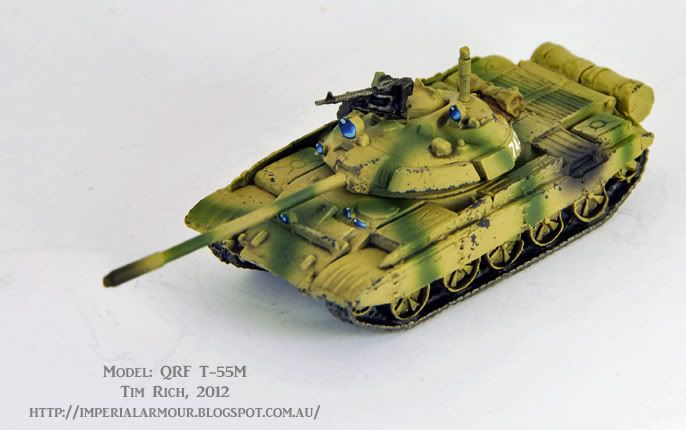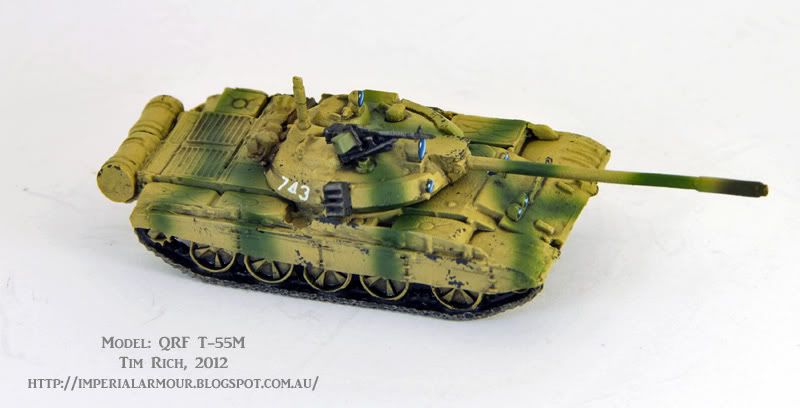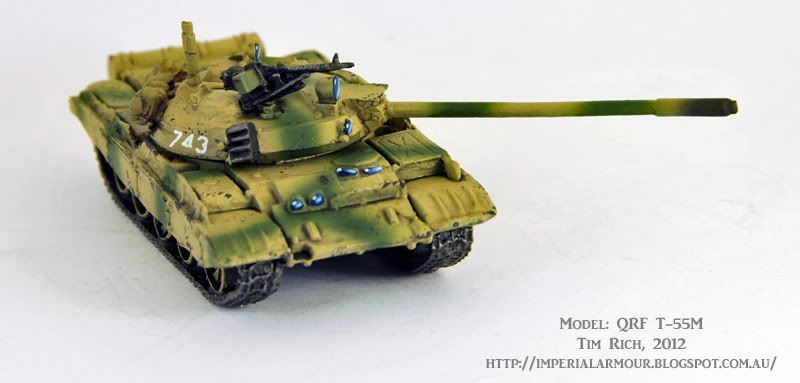 Knocked down another T-62 just cause.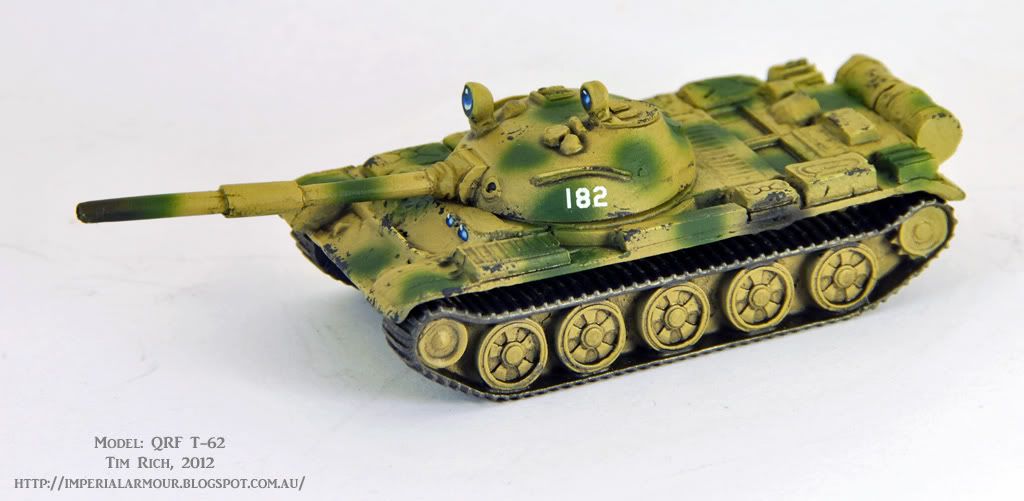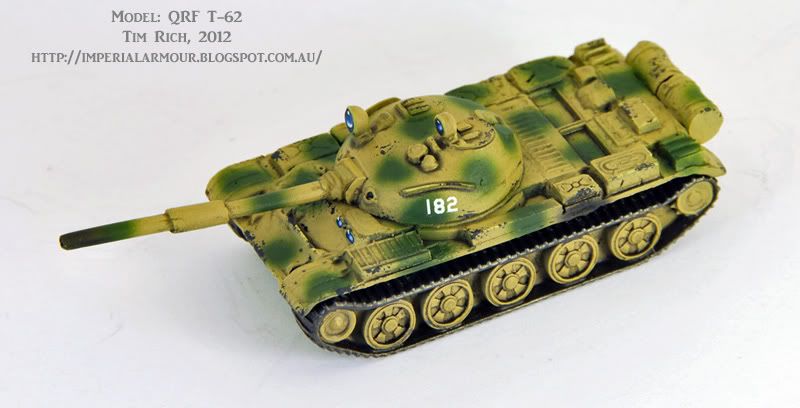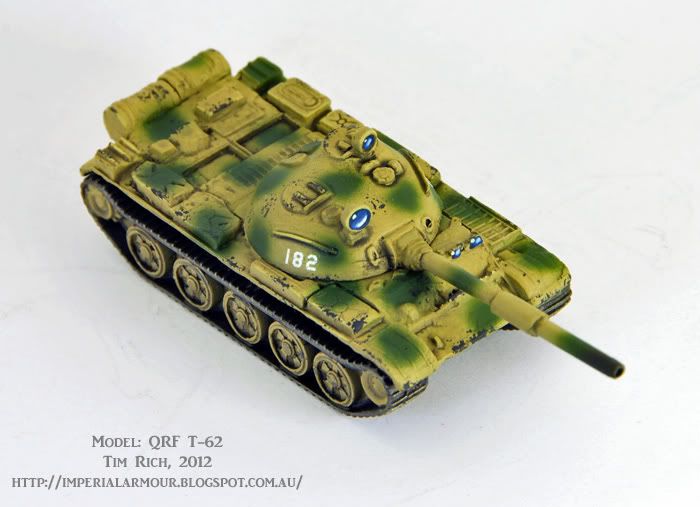 I also tackled some French armor, painting it up in a generic desert scheme that could be used by the French, Saudis, GCC or any number of African states.
The AMX-13: Contender for the 'cutest tank in history' award.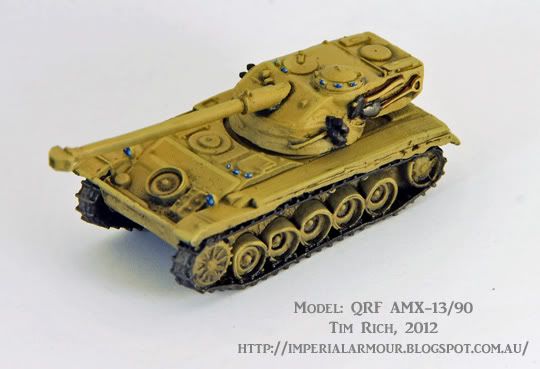 its bigger, meaner bro, the AMX-30 B2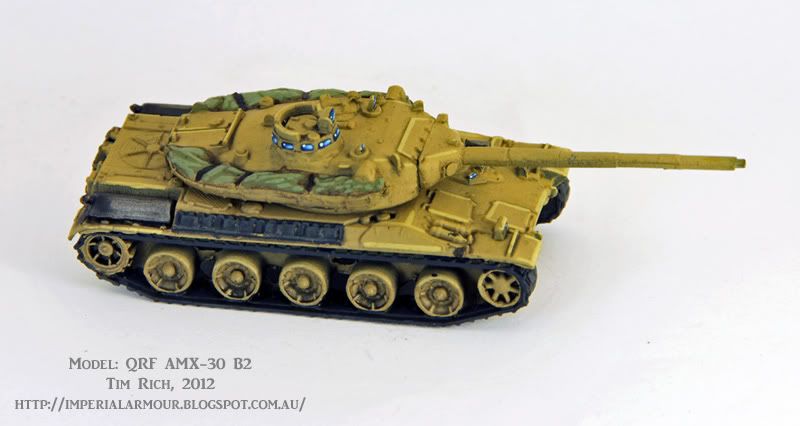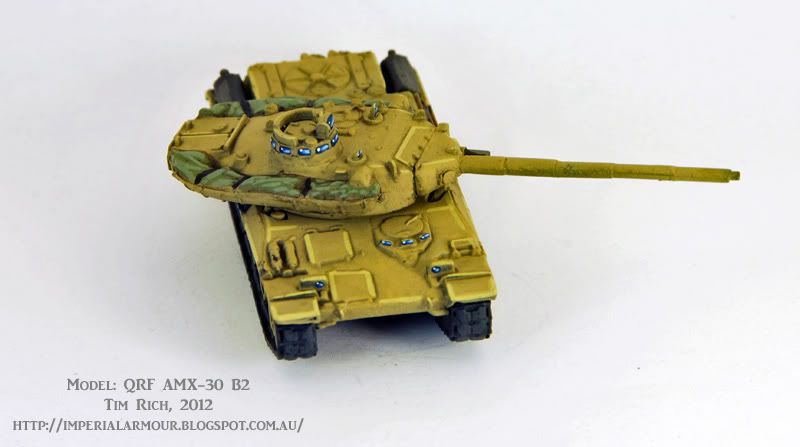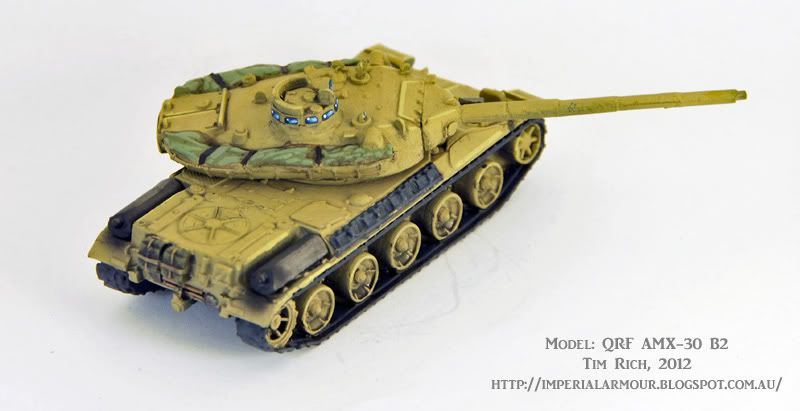 I also was intent on finishing a couple of 20mm pieces.
First up is a kitbashed Revell/ACE T-72BV. The ACE kit, as some will be aware, is a terrible terrible thing, so I was forced to use elements of it over the base structure of the much nicer Revell offering.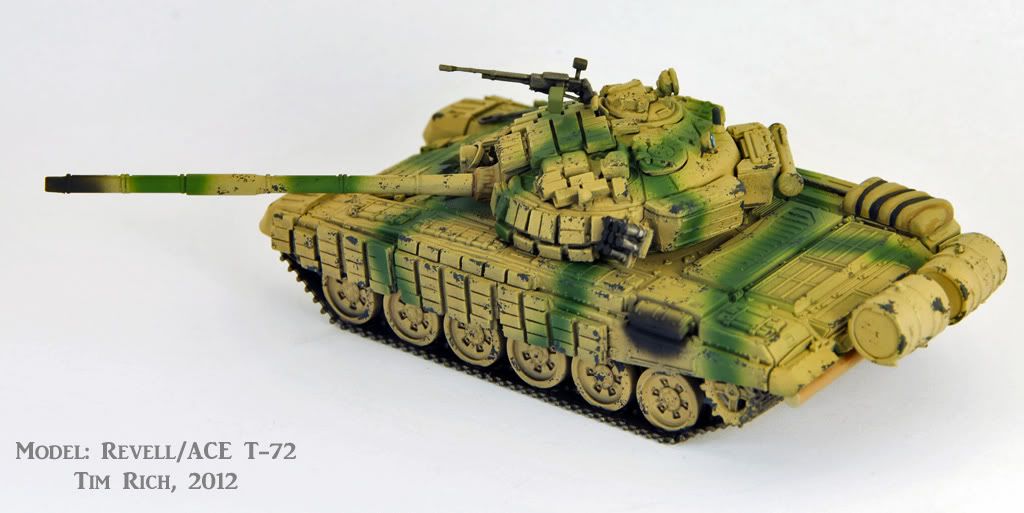 and also the T-62MV shown last week