Some times things just all go right.
I finished up the Russian T-72BM today. I was always a little worried about this project, perhaps because I don't normally use a palette quite so white, but ultimately I am extremely pleased with the end result. I got to try out MIG's new earth wash, which really does a nice subtle job of weathering the grit and wear on this beast. Shaun at SandS was nice enough to send me some of his Mastiff bar armor, which I promptly chopped up to fit the read portion of the side hull. The crewman was a modified US tank crew guy that I found on ebay.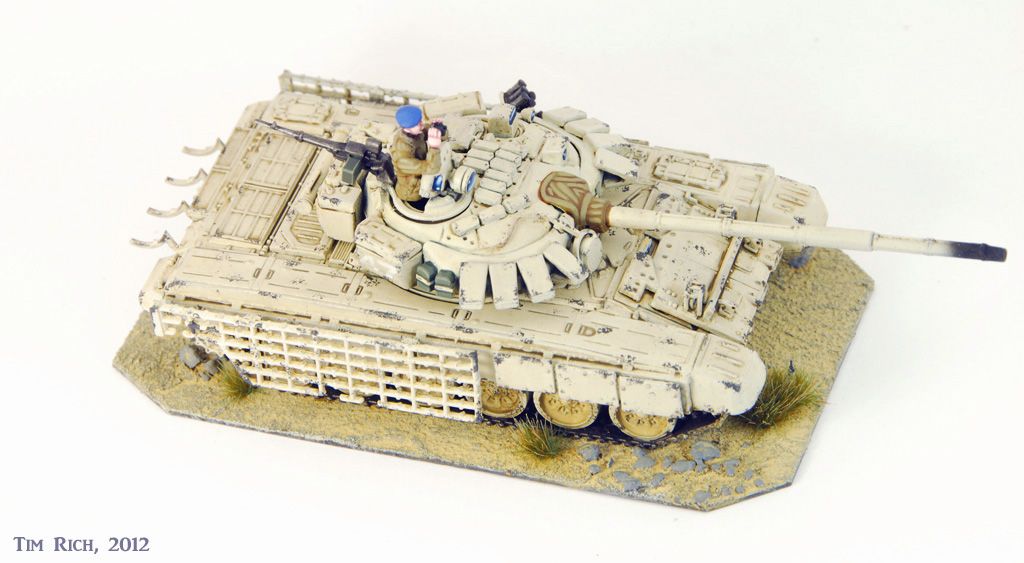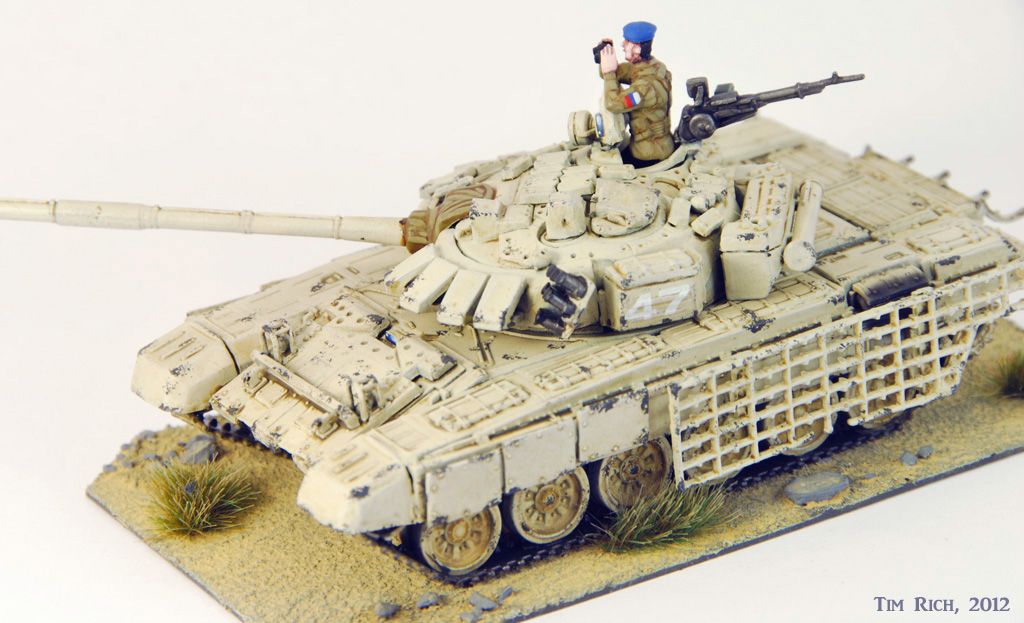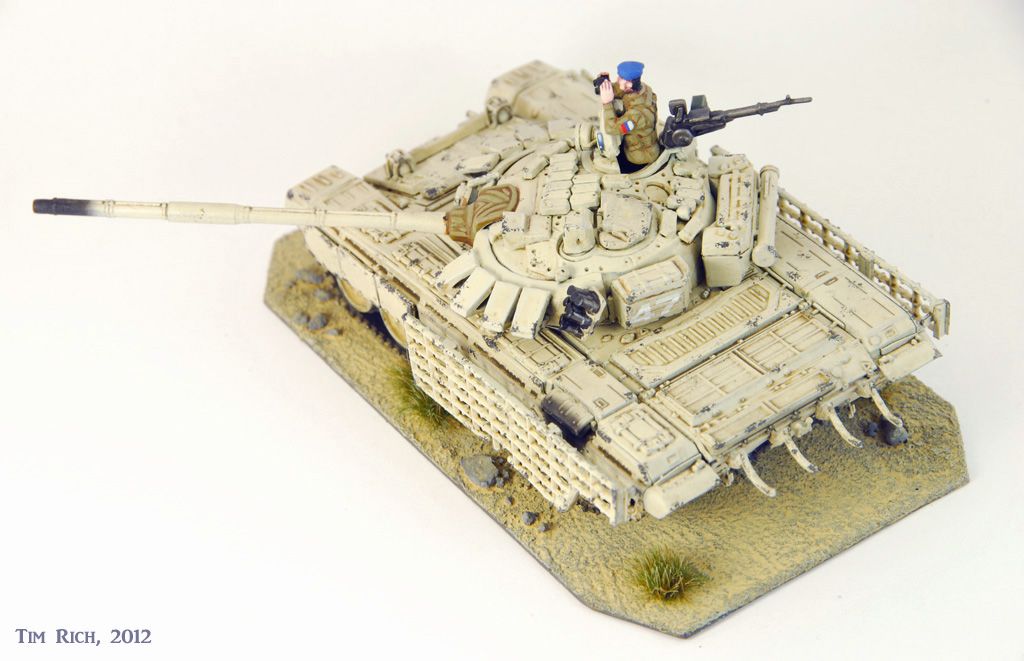 The idea is that he is part of a new VDV 'heavy' regiment (hence the blue beret) that has come about from the downsizing of the Russian army. I'll be using BTR-T's as this army's transports. I figure since the Russian mil is getting rid of a lot of its older tanks it might retrofit these into actual APC's, Israel style.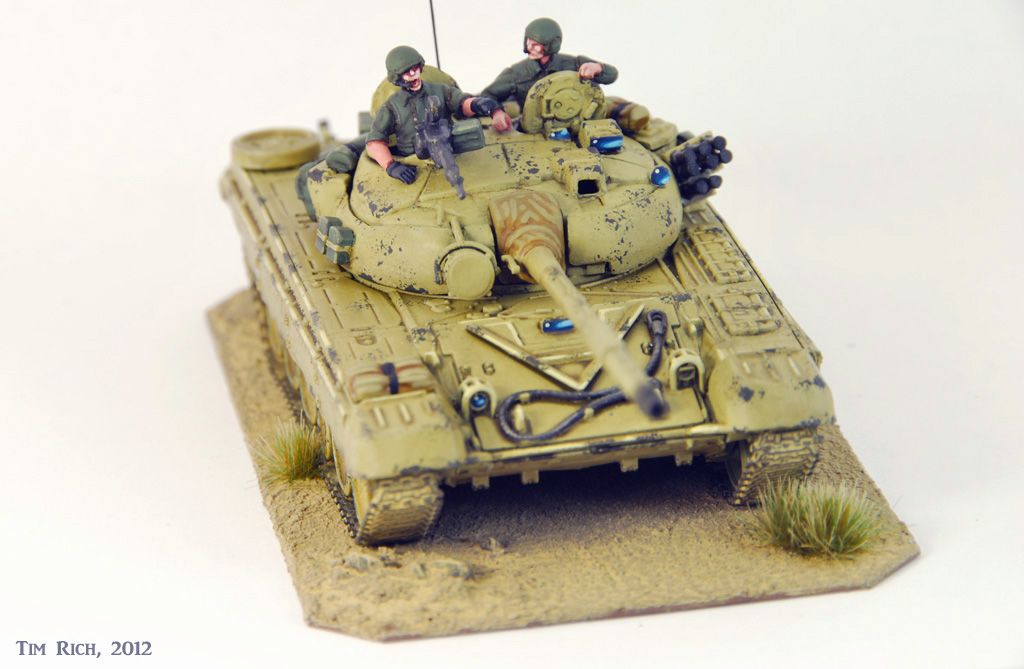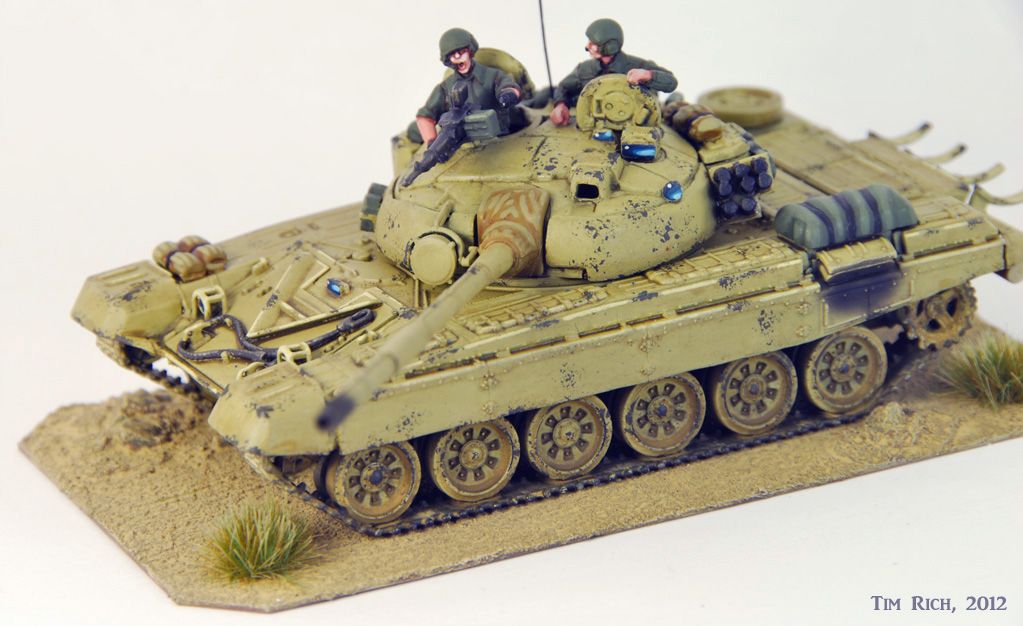 I really like the dynamic established between them, as if the commander is trying to point out an obscure target while the gunner looks on intently.
I also used a couple more crew figures to give the Iranian T-72B a bit more character