I decided to force myself out of my 15mm lethargy and get some more work done on the QRF project. For this set I went with a early/mid 90s scheme we see on a lot of Russian armor in Germany. I'm actually not aware how widespread it was, but its a novel combination of grey/green/brown and something a bit different from the Russian schemes we see today.

Late model BMP-2s with the uparmored turrets. Although Geoff produces this model it doesn't appear available in the catalog much like the T-72BM w/ ERA.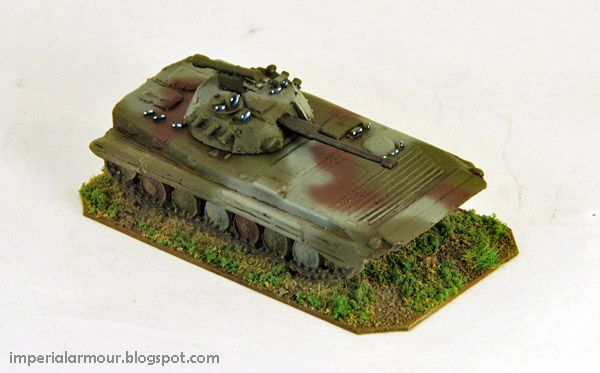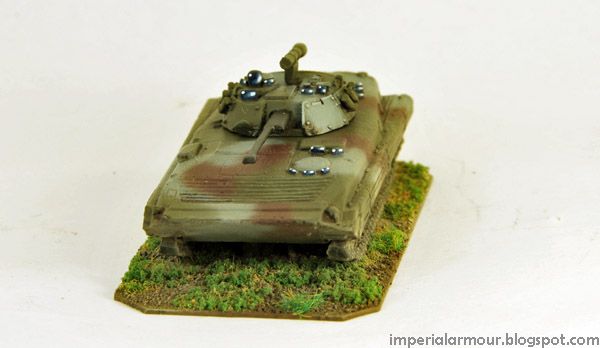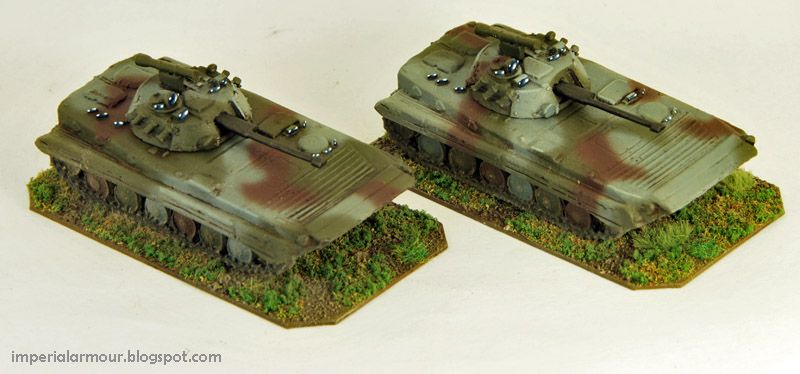 BMP-3 early model.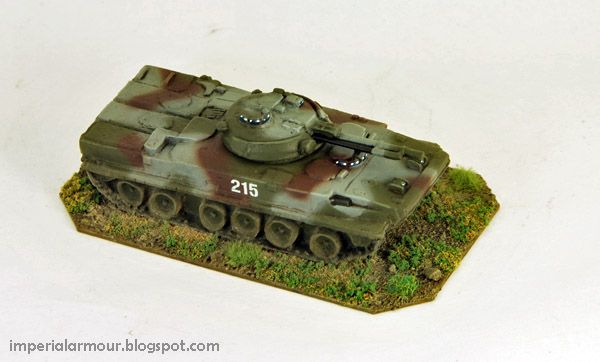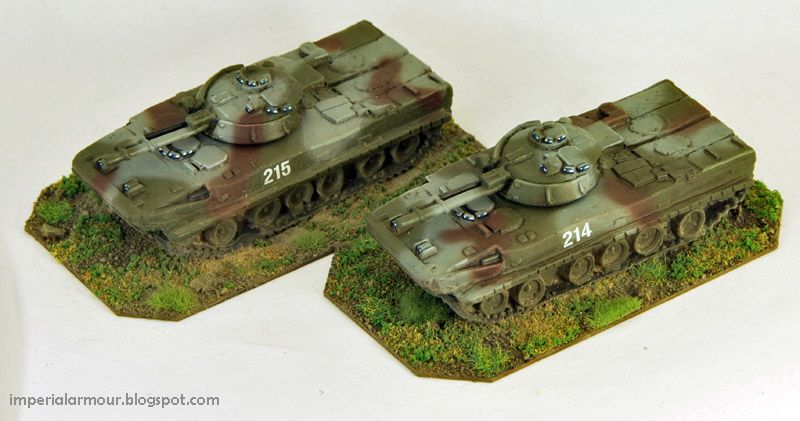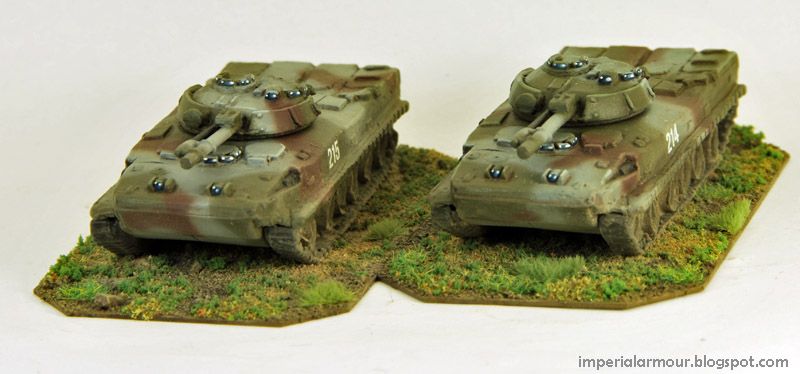 BRDM-2. The chunky little recon vehicle that always puts me in mind of a pig.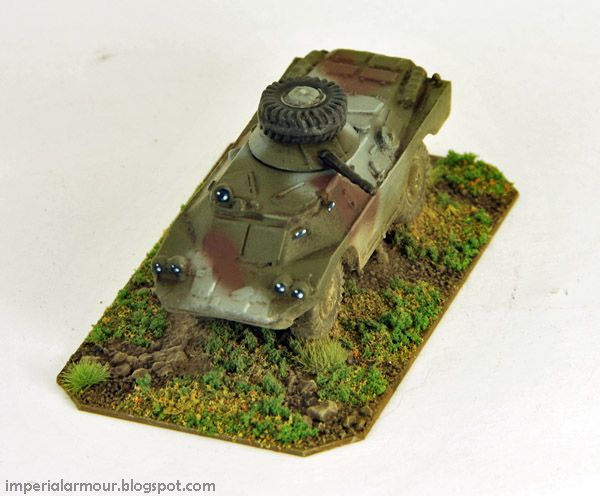 And its slightly odder NBC cousin, the BRDM-RKH