This round I decided to try out a new painting technique I had been reading up on for a while. This was the integration of gloss spray as an undercoat to better help the control of the oil washes I like to use on my vehicles. Frankly my nervousness at trying something new turned to join as I watched the benefits of the technique unfold before my eyes. This approach allows you to make very clean looking vehicles with clear contrast between indentations and flat surface. Put bluntly, its probably the best thing since sliced jesus!
I finished up the two M1A2s using the discontinued Tamiya kits combined with the SandS early generation TUSK addon pack. Also got to use AK interactive's fantastic new US sand tan color. Really love the overall look of all that extra gear.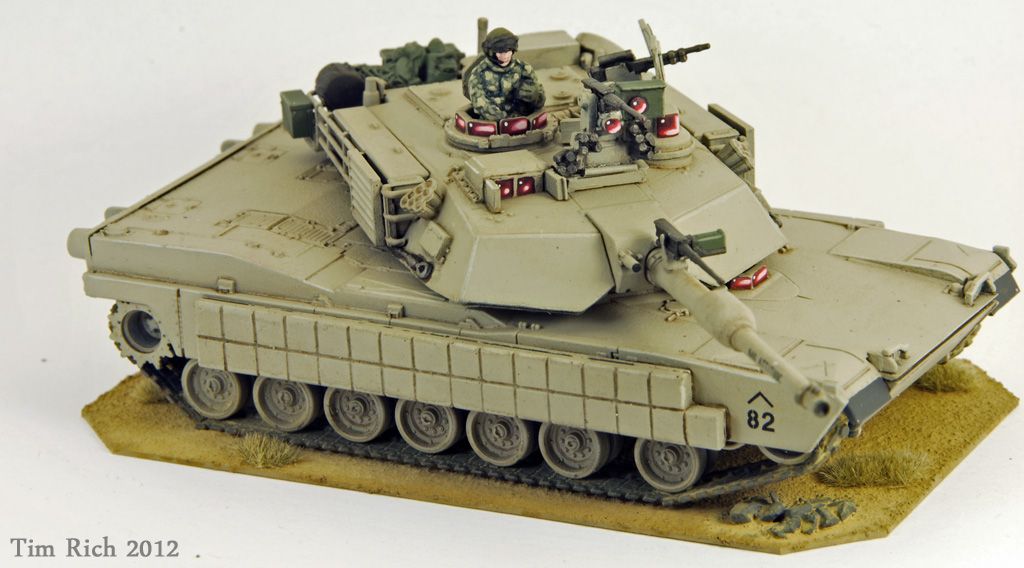 and the second guy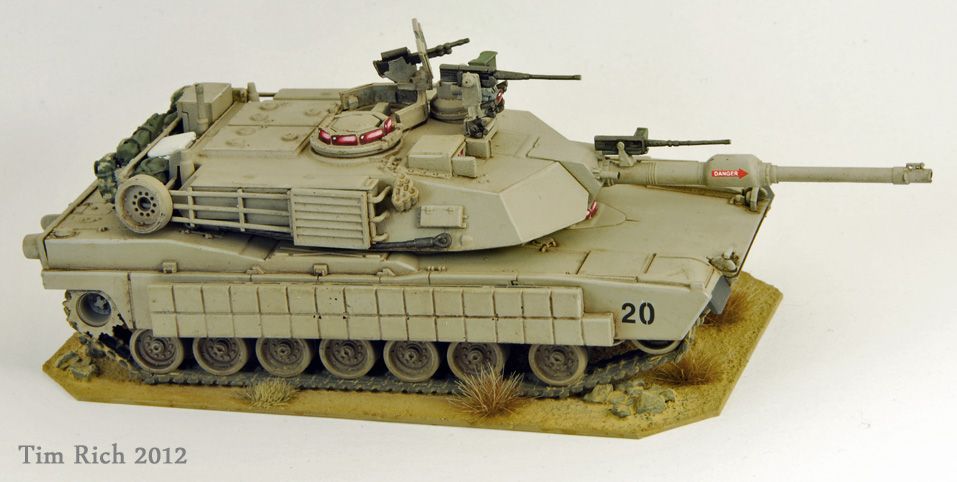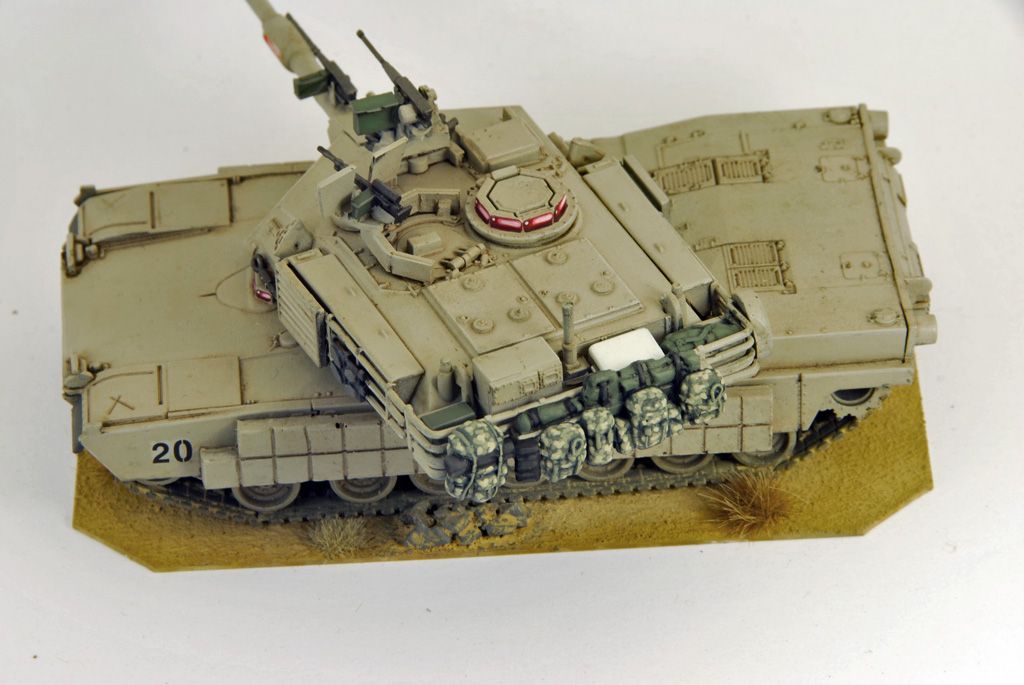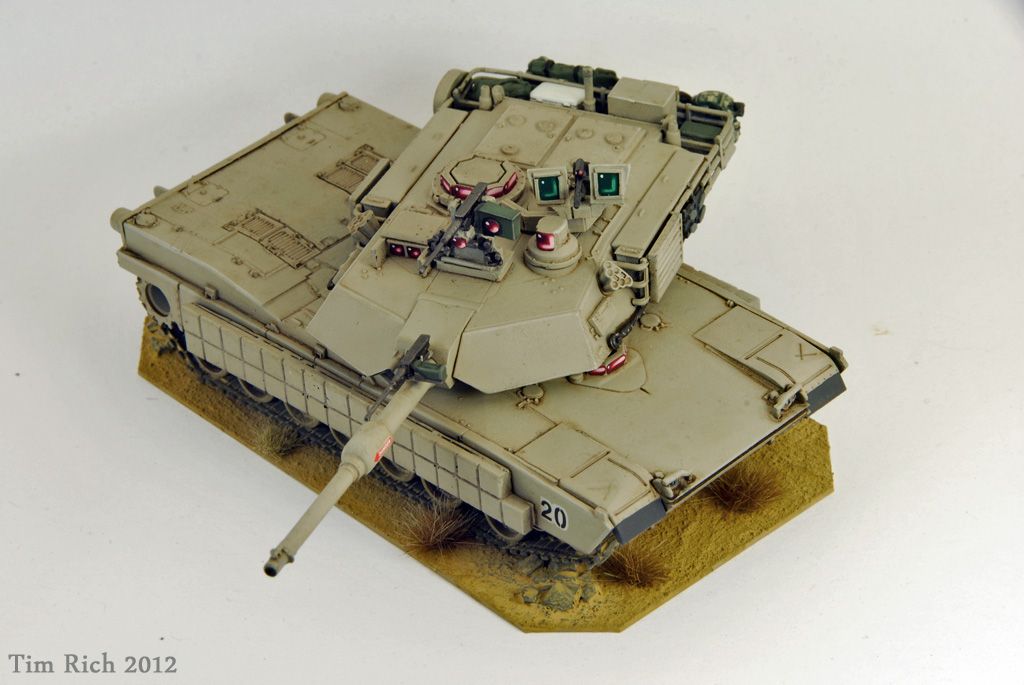 the SandS Stryker MGS to better beef up the platoon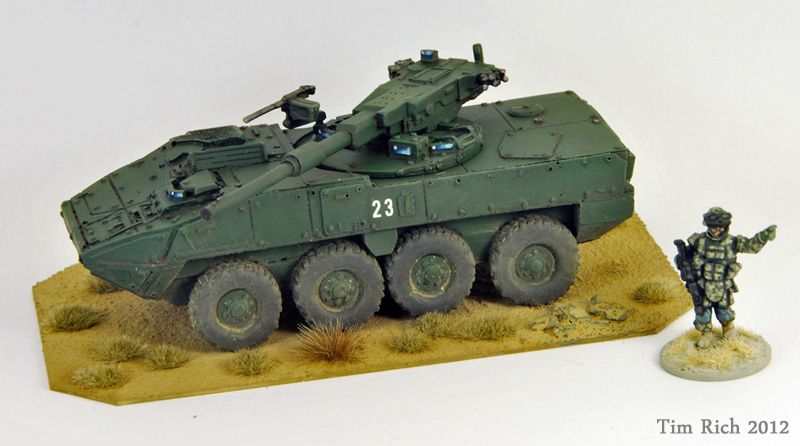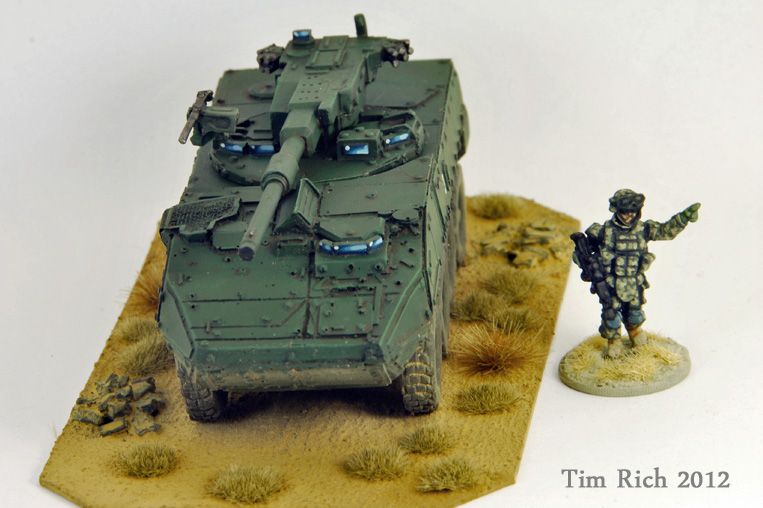 A generic BM-21 Grad I picked off ebay that will plug into my Iranian, Russian or insurgent forces at will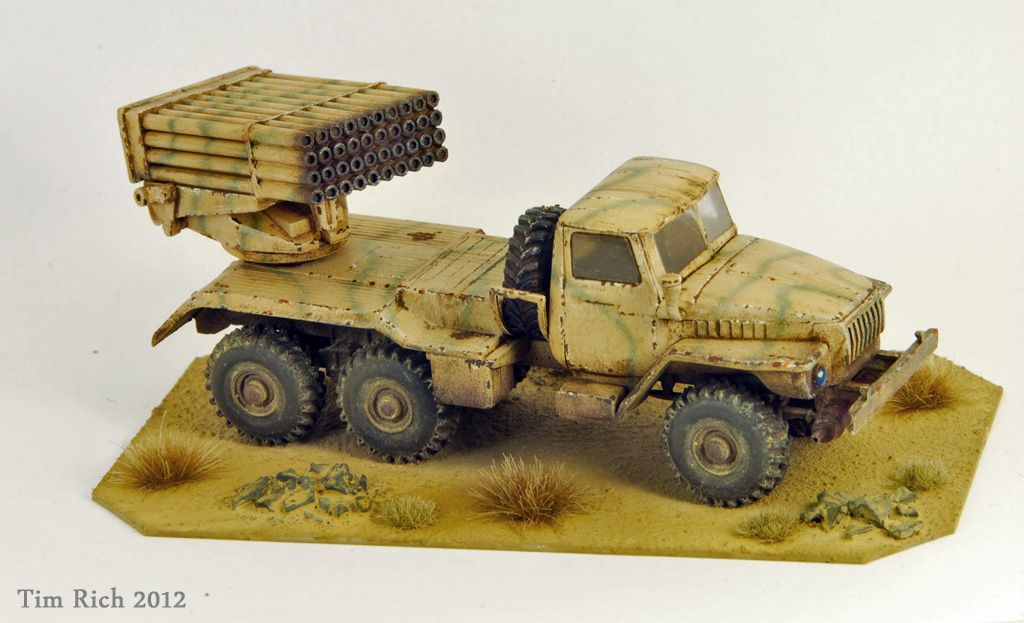 An Iranian Scorpion, another Shah-era holdover that is contender for 'cutest tank ever' award.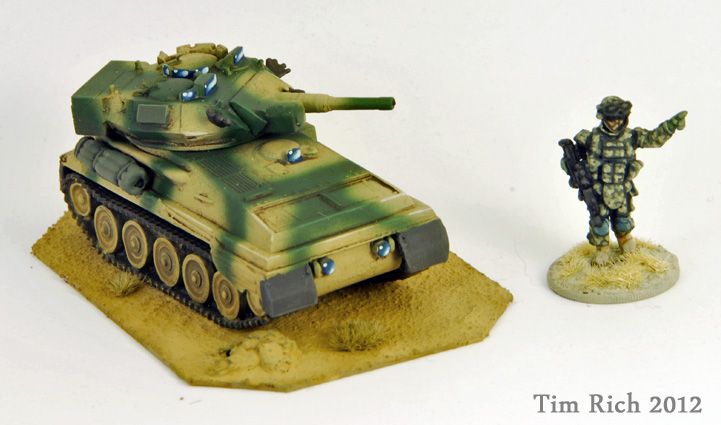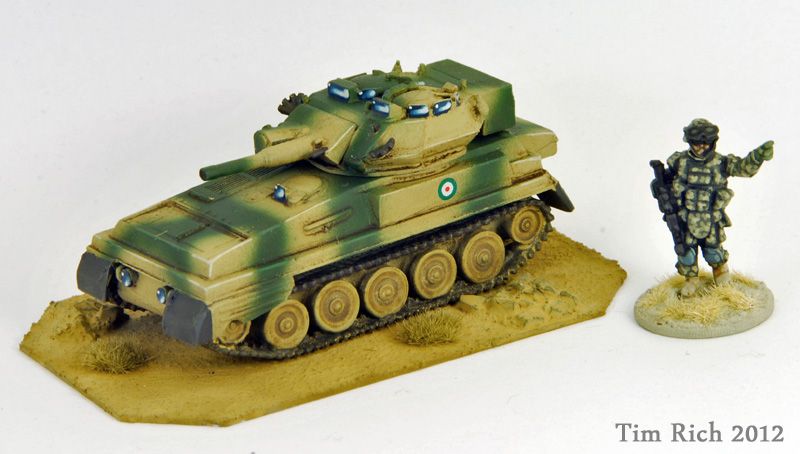 and finally the good old M113, in Iranian service of course.