After discovering Eureka minis was just down the road from me I decided to pay a visit there a few days ago to check out the new 15mm modern Russian range that was being released. After a rather pleasant conversation with Nick; one of the owners; I was given a rather tasty discount with the caveat that I provide them some photos of my painted minis once they were done.
These are easily the best Russians available in 15mm and really give Peter Pig a run for their money in terms of best 15mm figs out there. I remain undecided.
One of the things that really strikes you about them is the range of options available: RPGs-7s and 18s; PKMs; Dragunov DMRs; Mortars; Kord HMGs and AGS-30s. All thats really needed are some ATGMs and RPKs and it would be a complete range. There are even standard helmets and the new 'Sphera' model available
Painted in something of an exaggerated version of the standard Flora pattern. At this scale bright colors really are needed in my view, so forgive any liberties I took :)

A selection of fellows with an array of equipment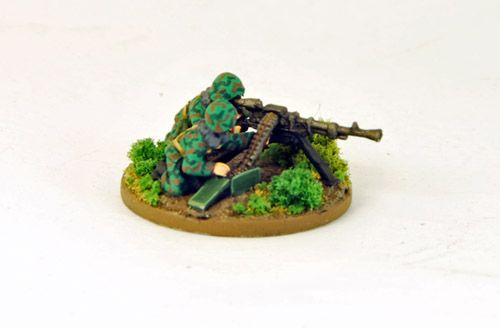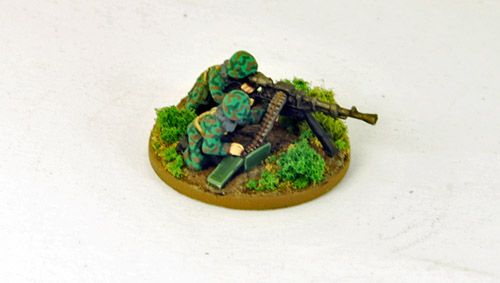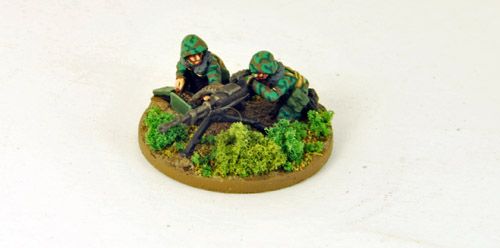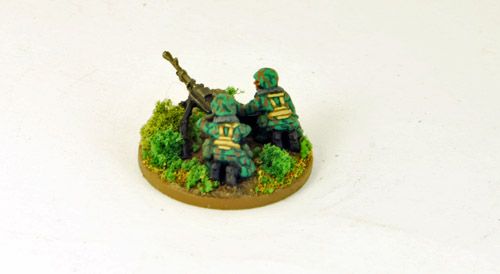 Kord HMG
I also got a few Chechens to top it all off. Same poses but different heads and clothing, would make excellent 'generic' heavy guerrilla types in any conflict. Will take a look at them in the future. These guys will go great with the QRF I have in the pipeline to represent mid-90s Russian federation troops.