just finished a bunch of Russian armor I decided to do the more standard woodland pattern on, very happy with the outcome.
Model Collect's new T90A. A real stunner of a model and I can't get over the awesomeness of the cast turret over the previous upgraded T-72b incarnation. Definitely recommend these fellows.
I simple greened the ###### out of the BTR-90 I had previously bedecked in desert white and remastered it. Again, very happy with the new incarnation. Even thinking of maybe adding some extra bar armor protection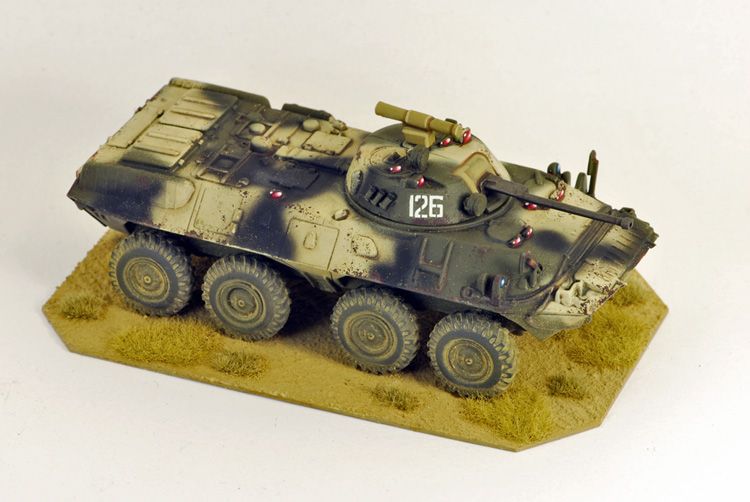 The previously-showcased 3d printed BMP-3. Seriously excited as to the power of this tech and where it will be in a couple years.
A GAZ 2975 "Tiger", Russia's attempt at a bigger, meaner version of the M1114
I decided to add some stowage and spice up the Strykers too.
After finishing these guys I managed to mash the main nozzle of my Iwata, so I am currently awaiting a replacement (80 bucks, sheesh). Also have picked up a new Iwata compressor, so I am looking forward to a more consistent airstream for my airbrushing. Next up I have a T62MV conversion I've been working on for a while that I hope will be the best attempt I've made at this vehicle yet.
Stay tuned