Jon over at Khurasan sent me some of his brand new 15mm T-90As to paint up for the website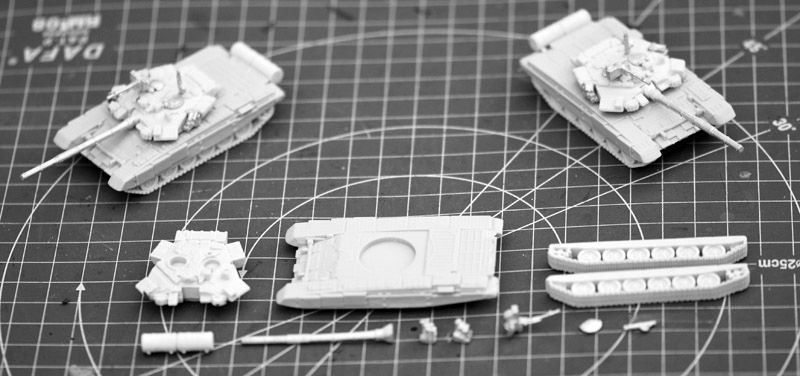 This is the later model T-90 with the angular turret. A really really nice clean cast with a stupid amount of detail. Definitely the best T-72 derived vehicle I've seen cast in this scale.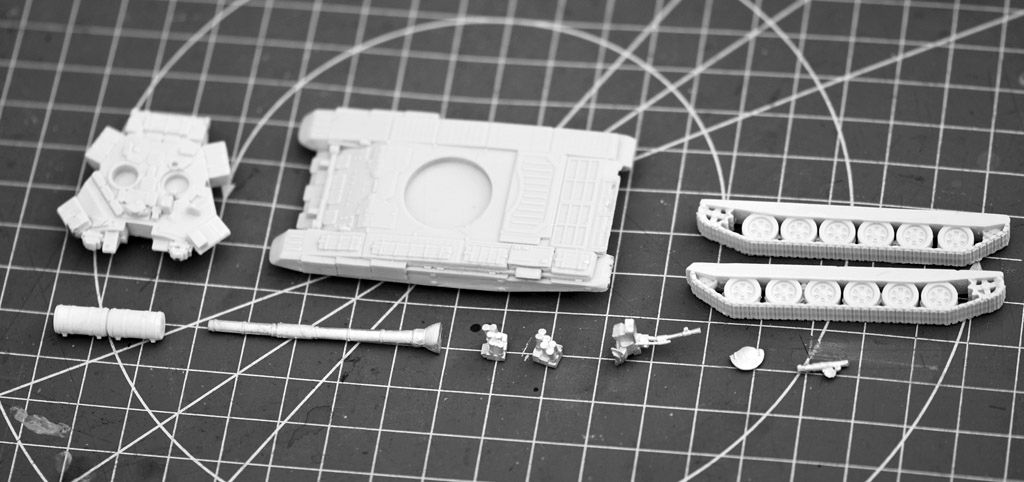 The kit consists of 12 components: Hull, 2 X tracks/suspension, fuel tanks, turret, barrel, 2 X hatch pieces, 2 X smoke launchers, APS mast and the RWS station. All the parts are cast extremely well and only had minimal bubbles. Weapon barrels are sufficiently chunky and 'wargamey', with clear tabletop survivability in mind.
Everything flicks together with ease and the finished product is fantastic.
Given that this is the only 15mm T-90 on the market its pretty easy to recommend. As a lovely aside, its also a really stunning model in its own right, and I am really looking forward to future Khurasan forays into the ultramodern market!