So my perpetual Russian armor boner led me to build a T-72BM. In essence this is a T-72B mounting the K5 reactive armor designed to stop SABOT rounds; a poor man's T-90. Its actually a combination of the Armo T-72B ultra-detailed resin turret and a model-collect T-90. I also mounted some more bar armor on the weak points. This seems to be a common modification in Dagestan, Chechnya etc.
Also got to test out my new Iwata compressor in combination with the airbrush. The effect of the upgraded airflow is really noticeable. Softens the blow dealt by the price tag...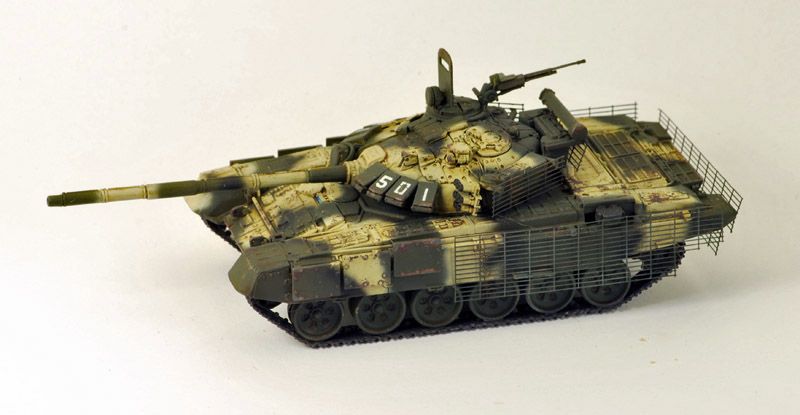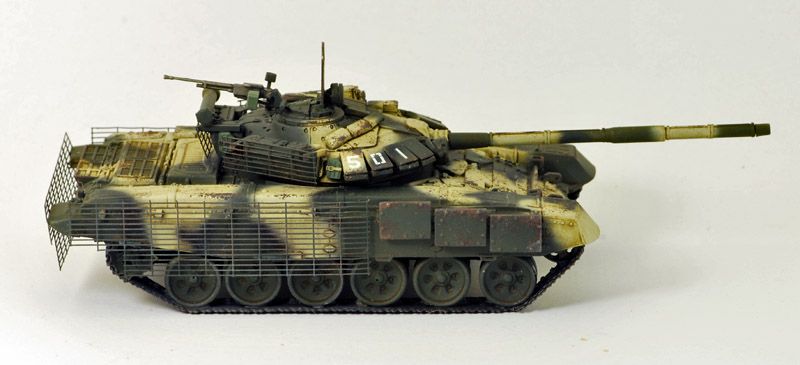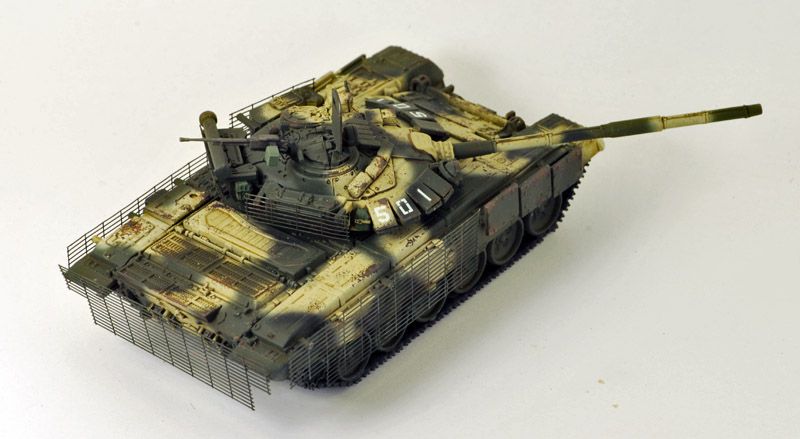 Next up was a GAZ 'Vodnik' to give my mans some nice high mobility fire power. The kit is a hybrid between the Gram kit and the SandS resin offering. Gram's interpretation was VERY basic and I really enjoyed SandS's version, however the rear compartment I received was very warped, so I utilized the piece by Gram. The barrel of the turret was less then desirable, too, so I replaced it with some brass rod and a bit of greenstuff for the muzzle brake.
I've really noticed Shaun's quality going up over the past few orders: miscasts are far rarer and the bubble issue is rapidly becoming a thing of the past.
I went with a hard-edged camo scheme on this fellow with an overlay of 'feathered' black swatches. Quite common in the Russian army from what I've witnessed.
In policy with my new builds I added a fair amount of stowage to give it more of a 'lived in' look to go along with the weathering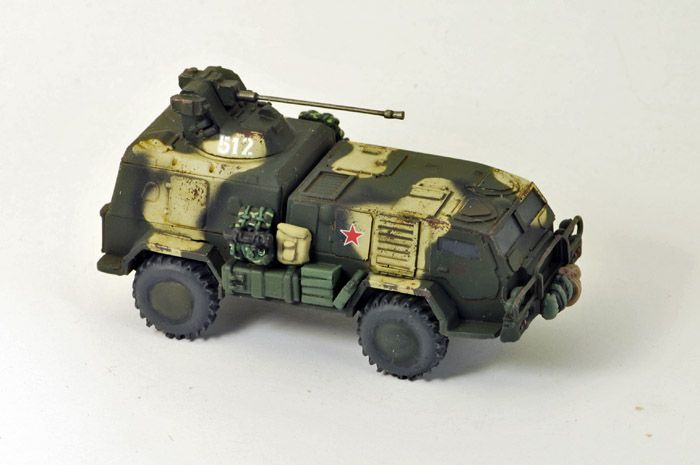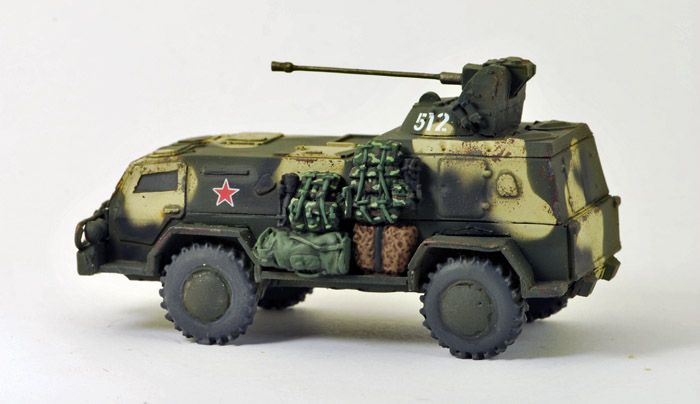 Finally, my third attempt at the T62MV came out better than expected. This was an old throwaway Cromwell kit I picked up for relative cheap combined with an ACE set of K1 reactive armor and some liberal self-additions.
I really wanted this beast to look rugged, so gave him a particularly heavy weathering scheme representative of something in long-term Syrian service. I also decided to pick a rather unorthodox color combo, simply to get away from the drabs I've been using a lot.