So I bought two boxes of the new S-model BMP-1s from The Hobby Den and they turned up a few days ago.
To my utter amazement I cracked them open and discovered not one, but TWO models per box. This left me with a grand total of 4 BMP-1s; enough for an entire platoon!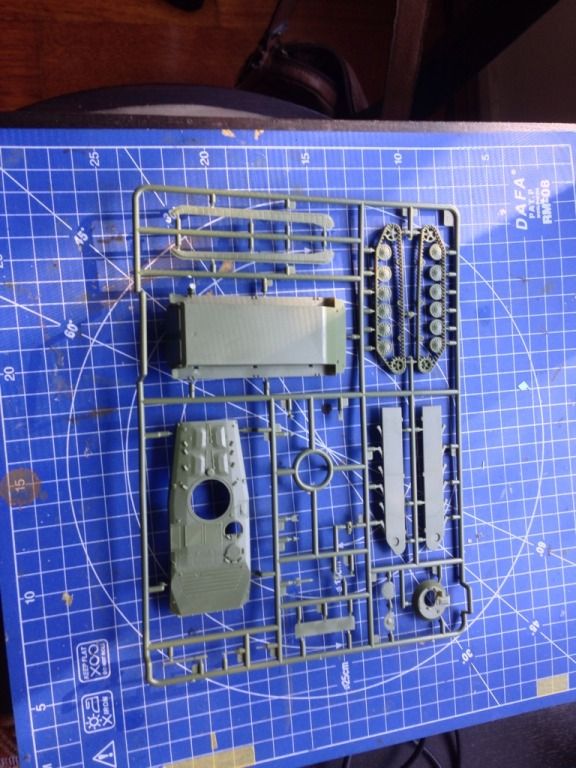 The kits are designed for rapid assembly, with the tracks and wheels already mated together. In total, there are only around 20 parts in the entire kit, with an incredible lack of flash and a ridiculous amount of detail. I was able to throw one together in around 20 minutes. Coming from a generation who had to contend with ACE kits for our Russian transport, this is a welcome, welcome change.
Quantity AND quality is not limited to the kits themselves, however. Also included is a set of brass etched details for those of a more masochistic nature. These details are already moulded onto the kits themselves - and for wargaming purposes are neccesarily more sturdy - but for modelers who want precision scaling on firing ports, Fagot stabilization wings etc, your prayers are answered.
Also included are two sets of transfers with a wide array of nationalities, including Soviet, Czech, DDR, PAVN, Soviet, and an older Syrian flag with three stars. A minor niggle here, especially since I am using these for Syrian forces, is that the Syrian decal appears to be from the 1960s period, after where it adopted a two-star configuration. I'm not an expert on flags by any means, so an expert out there might like to elaborate on this? Easily fixed with a spot of white paint, me thinks.
There are also enough numbers to make a Forgeworld decal sheet weep! If only there were some actually Arabic numerals
Further adding the abundance is another decal sheet with more Guards markings.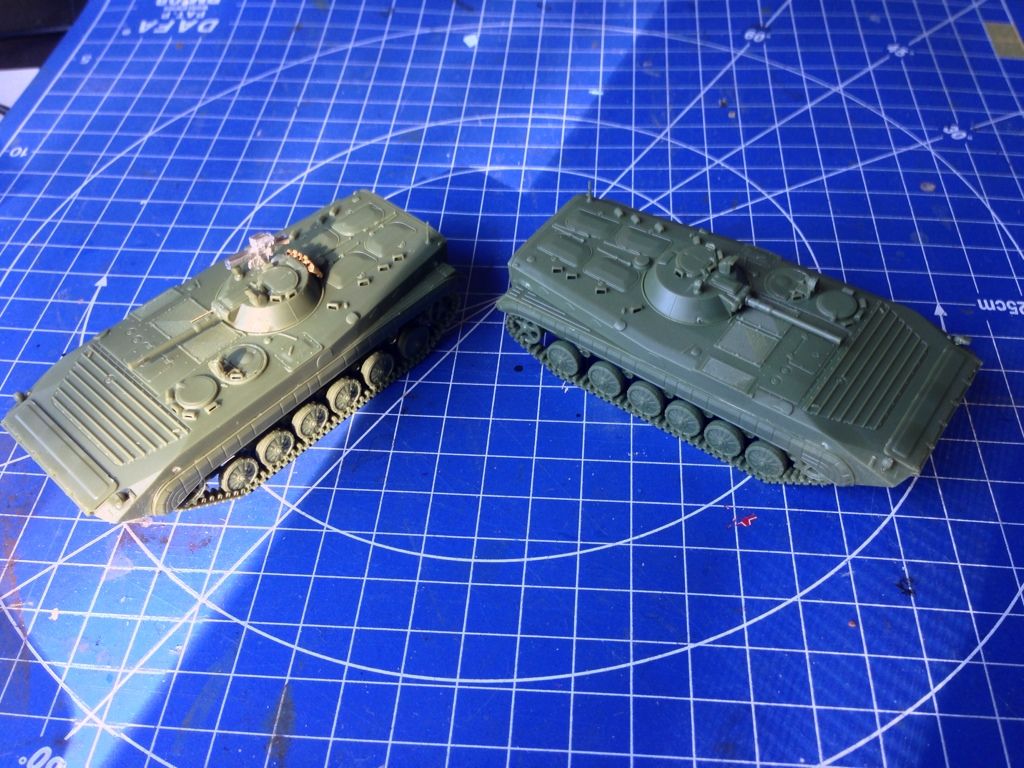 Heres two I prepared earlier. Note, the BMP-1P is my own conversion using an AT-4 from Elhiem and a smoke launchers from Zedval. They aren't part of the original kit.
I've really been blown away by the quality, ease and pricing of these kits. It seems like S-model is trying to exploit a gap in the moderns market in similar fashion to what Plastic Soldier Company has done with WW2. I'm now eyeing their BRDM kits, too. With similar offerings now on the way from Zvezda, its a very exciting time for moderns war gaming.
And just in case you thought I hadn't been working on anything, heres an EasyModel KA-50 I cheated with and weathered the crap out of for my modern Russian forces