Ever since
Dropzone Commander
was released I have been intrigued by its prospect. While I tend to find sci-fi wargaming a fairly banal topic, a combination of concept (rapid redeployment of large forces), aesthetic and scale all tweaked my interest. In the run up I eagerly planned a combination of Scourge and Post-Human Republic (PHR) forces, attracted to their very distinctive appearances.
Then the prices were discovered, and I, along with many other
wargamers
, was dumbfounded. With tiny starter sets capping out at over $100 AUD I lost immediate interests and went on living my life. When I heard of the release of the even more formidably-priced resin buildings I rolled my eyes and promptly bought the cardboard alternatives at an exponentially smaller rate - great for modern 6mm wargaming.
This was all fine and good until I discovered Hawk's attempt at a semi reboot - the company now offers a
starter set
that not only contains 2 opposing forces, but also the rules, terrain and tokens necessary for a full game. This all for a price in the area of the original starter set; only with twice as many figures and all the material needed to jump straight in to the game. Needless to say, I was immediately hooked. Not only did I grab the set, but also many other cool gribbles in the range.
The plot of the game is fairly insipid and uninteresting. As a colleague of mine who is also highly interested in getting involved eloquently put it "A bunch of crap happens: thus drop ships". I think thats about all that needs to be said.
In particular I have been attracted to the Scourge. With an obviously Giger-inspired design, combined with what I can only describe as a foreboding sense of 'Reaperness' (Mass Effect fans will get me), their image immediately appealed to me.
So far removed from painting sci fi, I decided to attempt a scheme that had long eluded me; the gray/metallic theme of the master of biomechanics himself. In the past I had attempted to achieve this with little success, but I felt that with my skill on the airbrush what it is these days, it might be a tad more accessible. I also decided to plagiarist a design feature of the Reapers themselves, with glowing yellow eyes to offset the gray drabs of the overall construct.
First up to get the treatment was the Desolator
Of all the scourge engines, this one is obviously the closest to the original Reaper design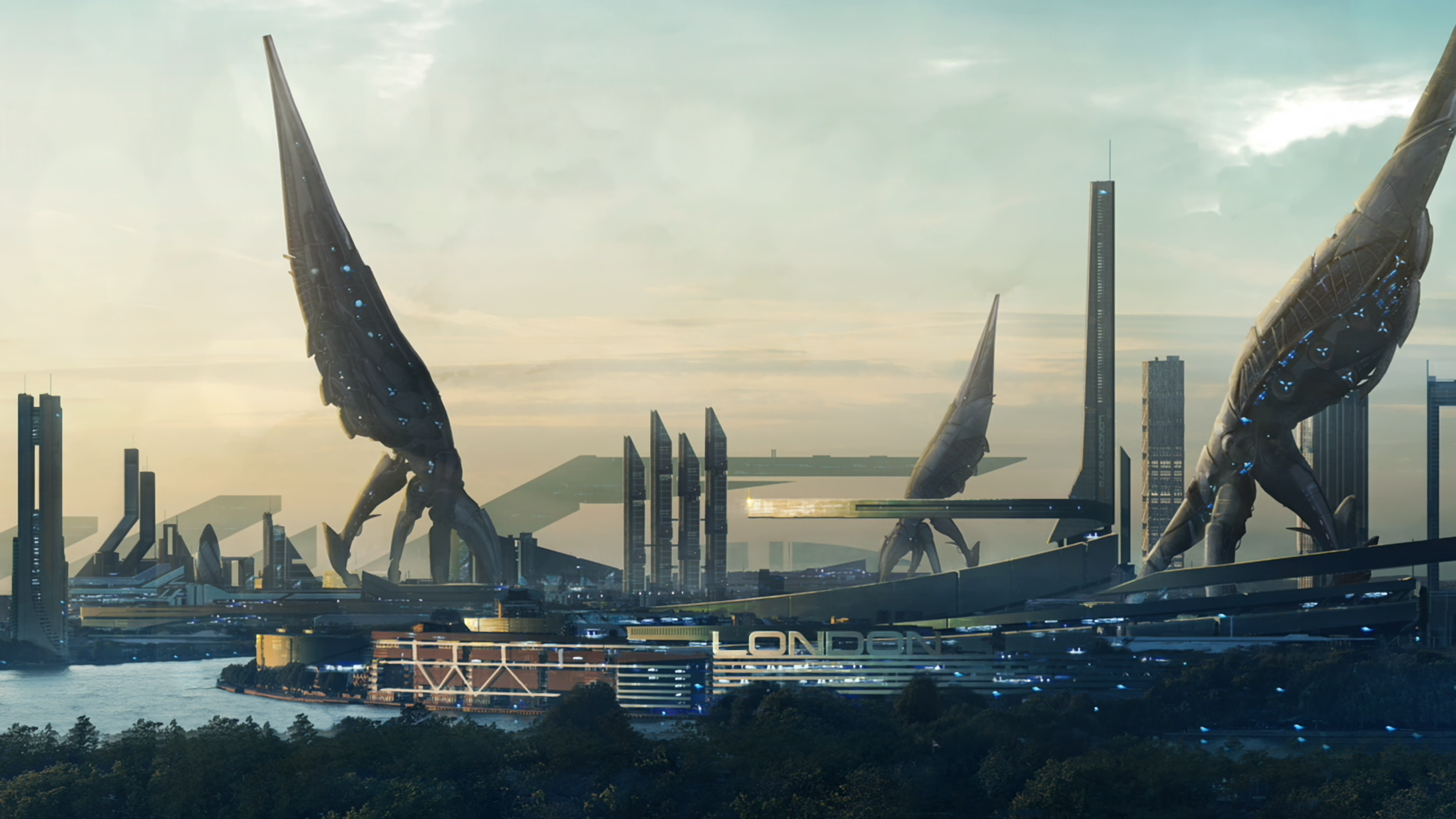 Next up was an Annihilator, an immense artillery unit that resembles some kind of deep-trench fish
Finally, some smaller tanks, done through the same means.