This will be my last output post on this blog for three months or so. For the past year or so I have been bogged down in the nitty gritty of a PhD and various other academic endeavors. Without going into too much detail, after dealing with the sociology and nihilism surrounding pan-Islamic terrorism for a prolong period one needs to take a step back. In light of this I decided to apply for a 3 month gig work directly on the current crisis in Syria and lo and behold I actually snagged it, so I will be jet setting to a rather different part of the world for a while. Of course this means be without means to attend to this blog, so I will leave you guys with one last update for now....

Have no fear, however, I'll be back, insha'Allah.

After that rather dramatic note, on with the show! Please forgive the lack of basing; my plasticard stock ran out.

First up I grabbed a dragon AAV-7 kit. I love the idea of the Tuna Boat. A huge lumbering beast capable of dumping a quarter of a hundred heavily armed and pissed off jar heads right where the heat is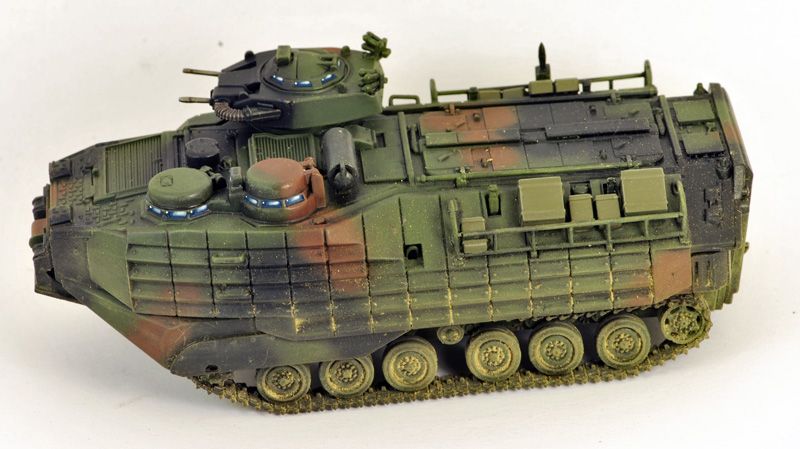 I used a combination of NATO green and brown in tandem with flat black to achieve the camo, dusting the suspension with MIG Iraqi sand to achieve the weathered appearence.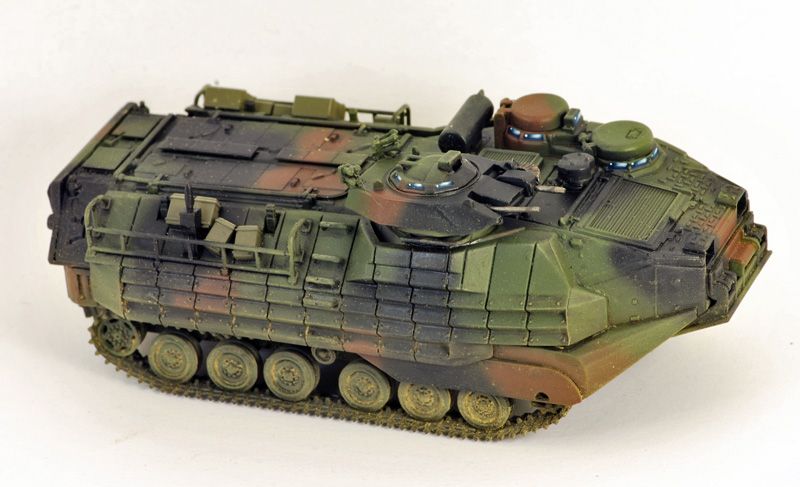 Shes a real beast and looks over all her AFV buddies. I'll be painting up a bunch of devil dogs to go with her in the future in woodland MARPAT to give me a bit of a change from all the desert themes :)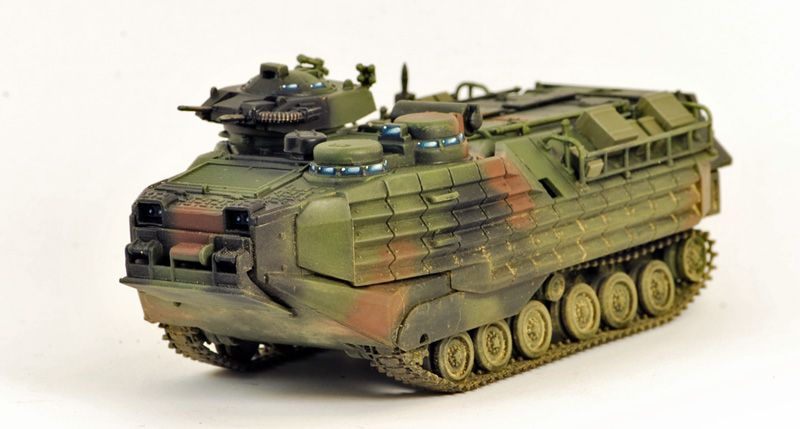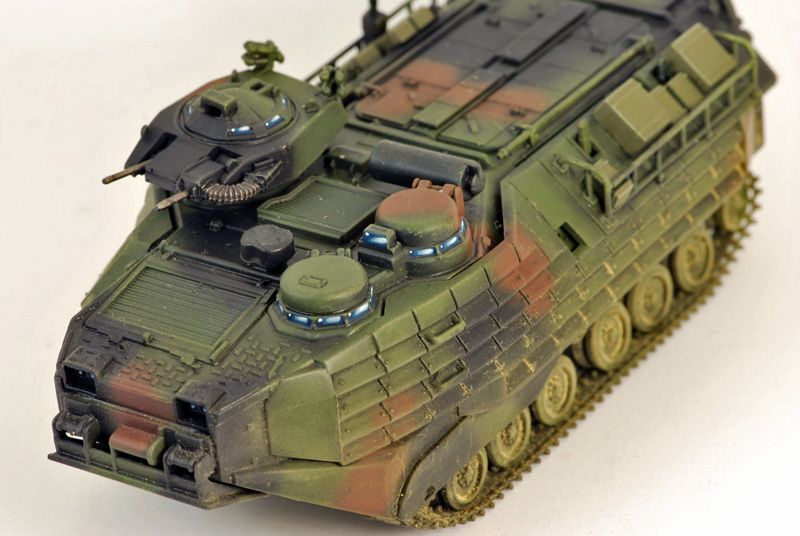 I also gave the OPFOR some more wheeled transport in the form of a pair of BTR-80s. I figure these guys can be used for either the Iranian or Russian forces so I kept them as ambiguous as possible in terms of schemes and left off unit markings so you wouldn't have Arabic numerals next to Farsi-speakers.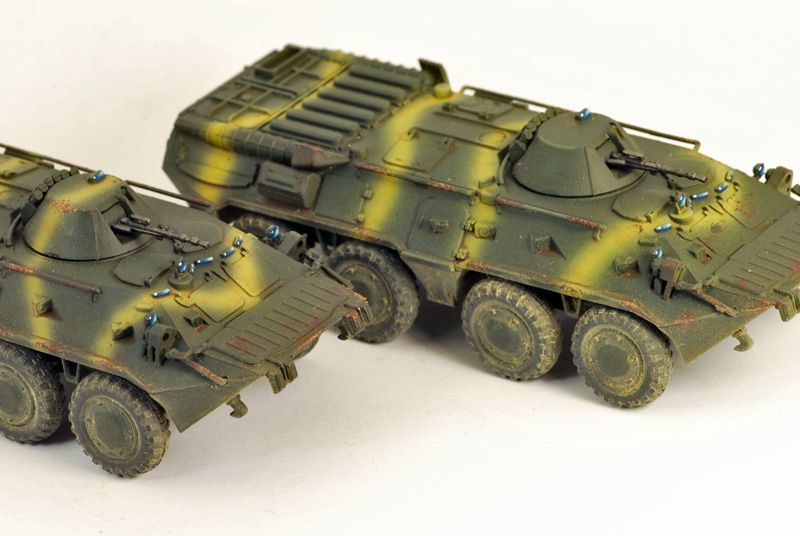 Originally they were intended as to be BTR-80A's, as I had ordered some upgrade turrets from SandS, but unfortunately these never materialized so I kept them to their basic specs without the auto cannons.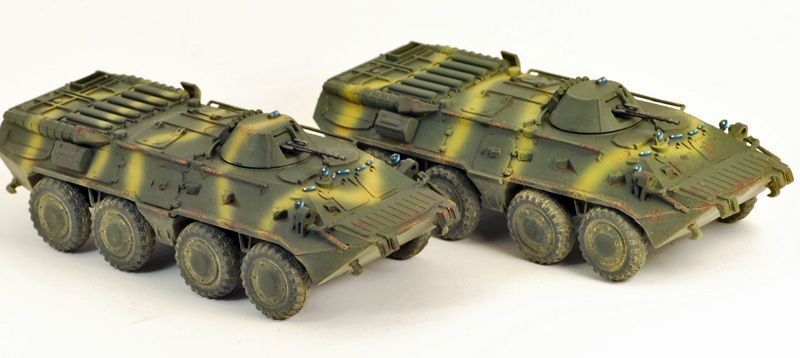 While I am aware these particular wheeled vehicles aren't in the Iranian arsenal at the moment, I figure the rapid militarization of the Gulf lends me a bit of leniency in terms of heavy equipment !
Well that about wraps it up for now, I have a lot planned for the future, however, including:
Finishing the 20mm Russians
Insurgents, insurgents, insurgents.
Finishing the 20mm US Army
A small 20mm USMC force
A small 20mm French force
A large 15mm ultramodern Russian force using a combination of Eureka troops and the promised AFVs by Khurasan and based FoW style
The same as above but with generic insurgents.
A big 15mm USMC force using a combination of Khurasan troops and AFVs combined with Brian 'Irishserbs' stunning offerings.
6mm Iranian and US forces for company and battalion-sized engagements.
Wheee!
Keep gaming, keep building our budding modern community and most of all, keep having fun!