Nic over at
Eureka
has asked me to delve into their brand new ADF range and paint them up in modern colors. These are really amazing sculpts, and its hard to overemphasize how taken I was with the range. Given the complexity of Australian camo I decided to try and tackle it in a more stylized manner with extremely bright colors to really impress the different tones of the uniform.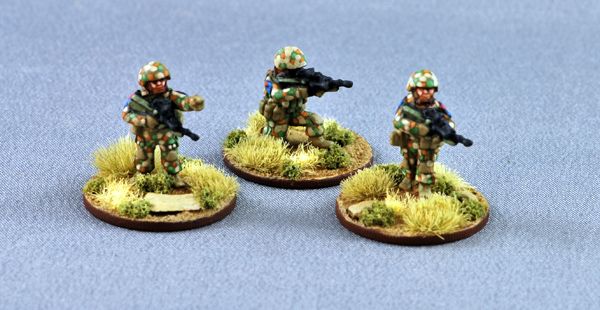 He also had me work on the new Bushmaster that will accompany the range. Once again, a really impressive kit with an immense amount of options: stowage; remote weapon systems/manned gun station options; what I assume are some sort of anti IED devices etc.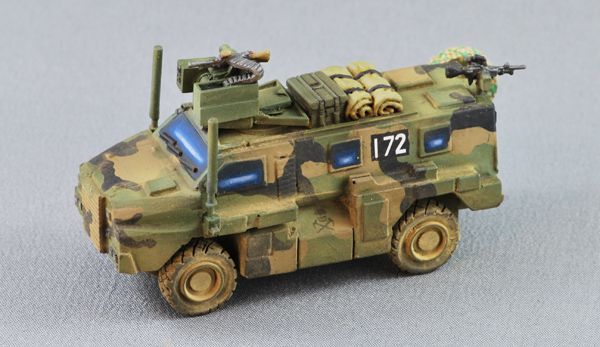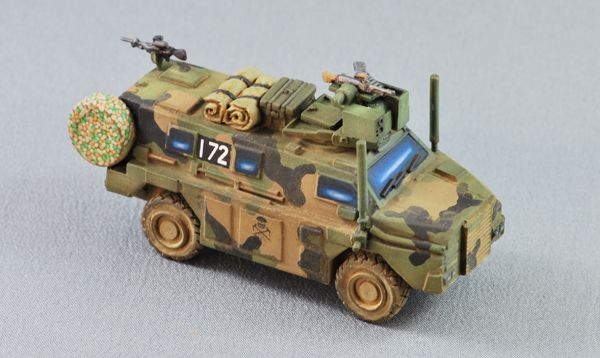 I slightly converted the second incarnation and added a battlefront .50 cal to the weapon station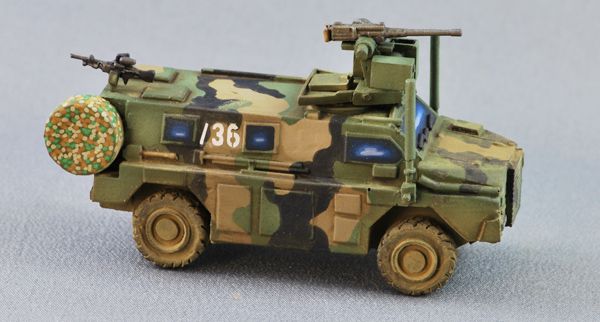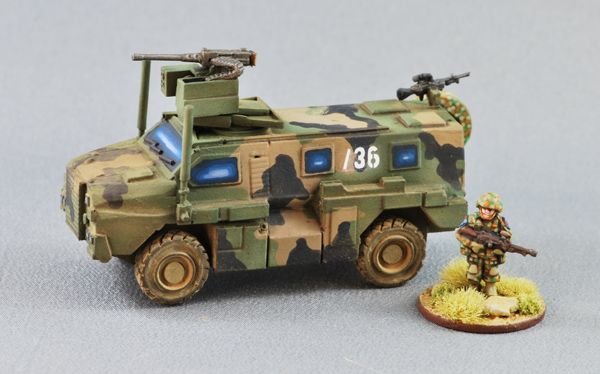 Finally, I decided to take one of Khurasan's M1A2s and covert it to an M1A1SA. This mainly consisted of adding reactive tiling along the side, as well as removing the commander's thermal sighting system.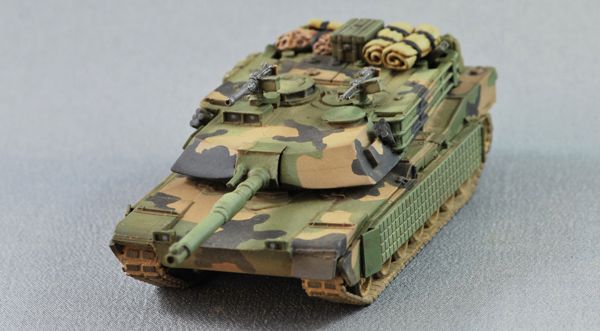 I also used one of the spare stowage racks from the bushmaster to add additional gear to the bustle.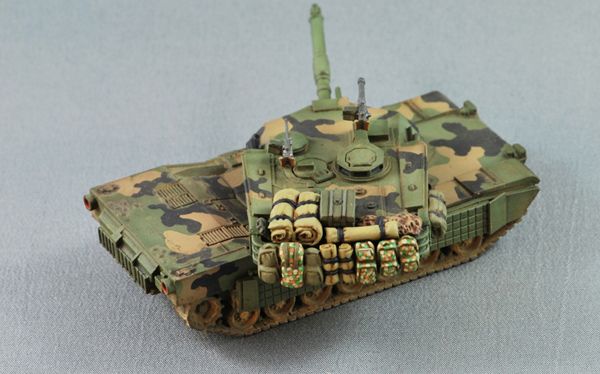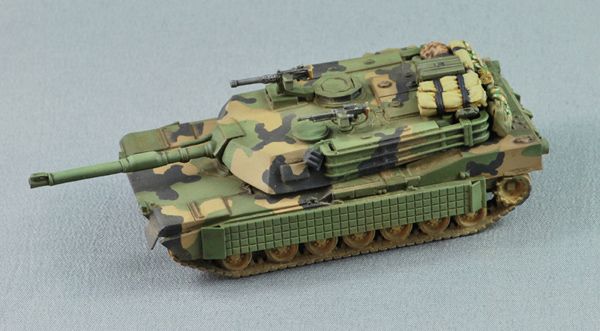 For my purposes this constitutes all the armor and vehicles this force will likely need in my games. As such, my focus now will be on filling out the rest of the platoon.