The BMD is quite possibly my favorite vehicle concept in existence; a tiny, heavily armed transport that can be hurled out the back of an airplane and supplies airborne forces with much needed firepower. Of course, the Russians have proliferated this vehicle, and when I figured I was once again embarking on another ultramodern adventure in 20mm, I decided my force needed at least one of these.
Unfortunately this meant dealing with ACE, but I felt this was a price worth paying. The kit was a bit arduous to assemble but the ultimate result was worth it. I did it up in the ubiquitous three-tone woodland camo that looks so sexy on Russian armor. I also updated it a bit, replacing the AT-4 with a AT-14 Kornet.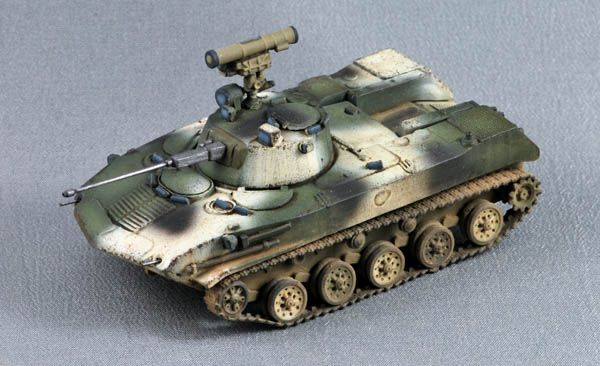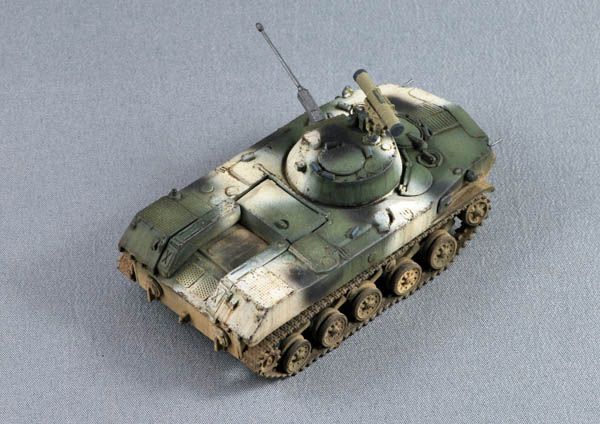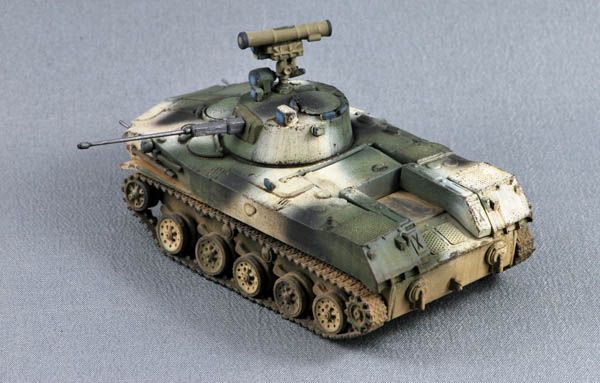 Apparently they can fit seven people in there. Who knew?