This week we are doing a double whammy, looking at two of Model Collect's latest offerings.
For those that don't know,
Model Collect
is a new company that burst onto the scene in the last couple years. So far they've specialized in Soviet and Russian equipment in 20mm, which is just fantastic given that many of the items of hardware in the WARPAC motorpool have remained unavailable.
The company produces both unassembled kits and prepaints, the latter of which are especially tempting given my general lack of desire to throw together 200 odd pieces to make a single vehicle.
Background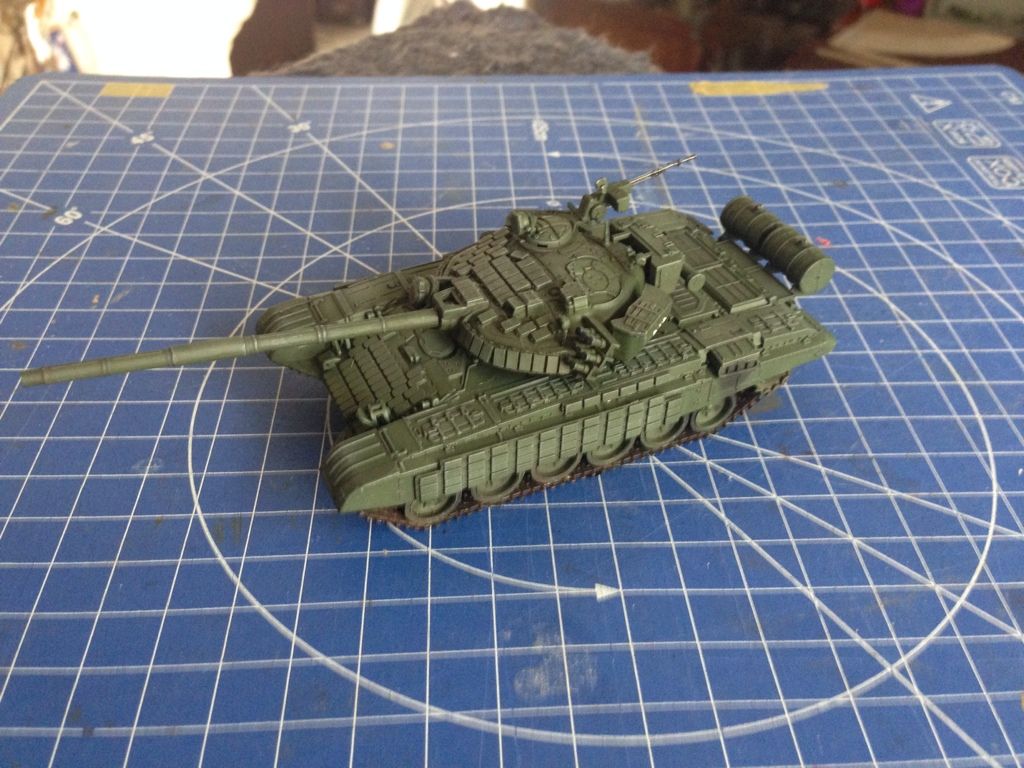 The T-72B was a late Cold War development of the ubiquitous Russian MBT. It integrated a greater amount of organic armor when compared to its predecessors, as well as often being equipped with the prolific ERA tiles that made it very recognizable. In addition, the gun was somewhat updated to accommodate more sophisticated ammunition types. Oddly enough, despite being the 'mass production' model, the T-72B actually was better armored than the 'high quality' T-80B of the same vintage, and proved particularly resistant against NATO ammunition in circulation in the late 80s and early 90s.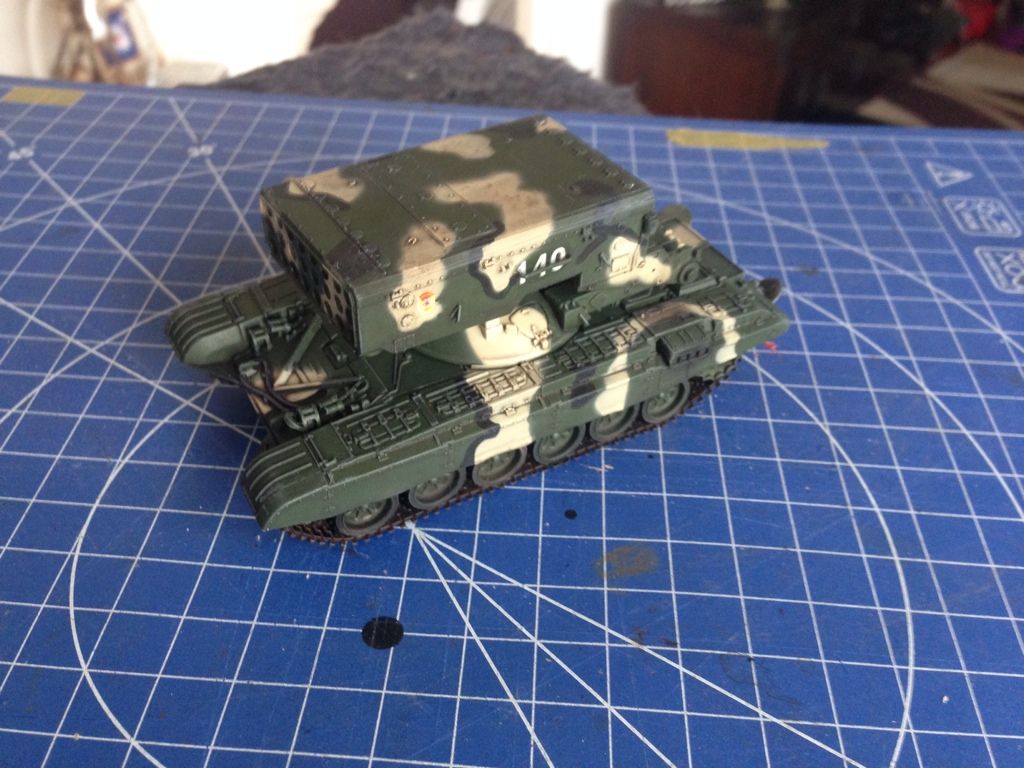 The TOS-1 is a modern variant of the T-72, mounting an immense, thermobarric missile launcher on the chassis. Designed as a mobile close range artillery platform, reports from Chechnya indicated the TOS was extremely destructive in its task, some observers likening it to a WMD. While used only sparingly since its development, the TOS has recently been send to
Iraq
after the government there scrambled to contain the threat posed by ISIS.
Kit Overview
Both vehicles are split into turret and hull, with no other separate components. The T-72B comes in a flat Russian green scheme, while the TOS is done in the common tri-tone used by the modern Russian federation.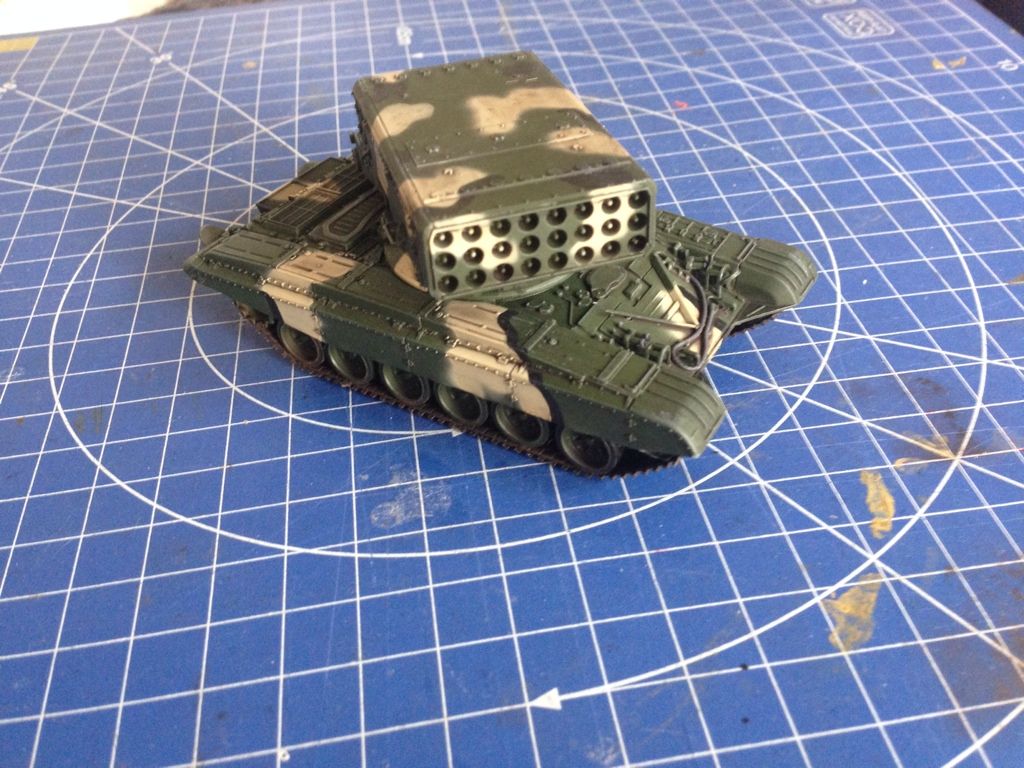 Tracks are constructed from rubber and are loose from the model; I fixed them in place with superglue.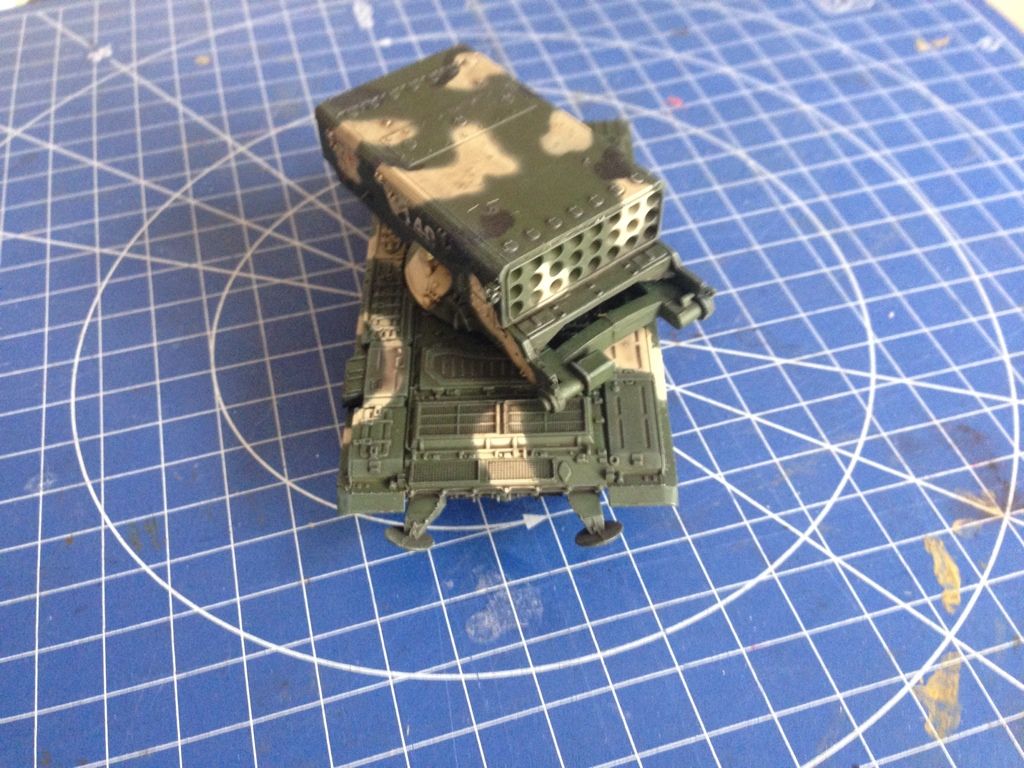 Since these are model kits first be aware that the fiddly bits (read: the AAMG) are quite delicate and likely to break if not handled with care. Kits are constructed primarily from plastic, although the hulls are metal which adds a very nice heft to them.
Quality

The sheer detail on both kits is quite stunning. My previous dealings with T-72Bs has been with the Ace kit which, while passable, can be a bit vague with many of the more detailed areas. In contrast, both model collect kits are extremely accurate and crisp in their detailing.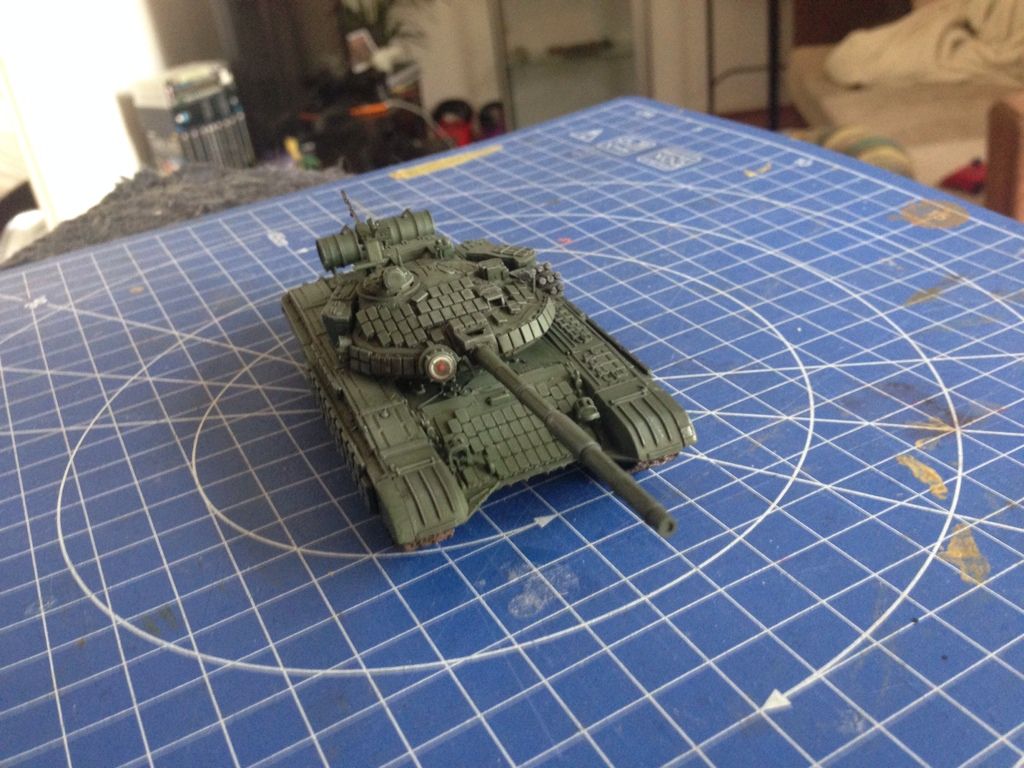 Mould lines are non-existent and its clear that the individual who assembled the kit took their time to ensure a solid job was done.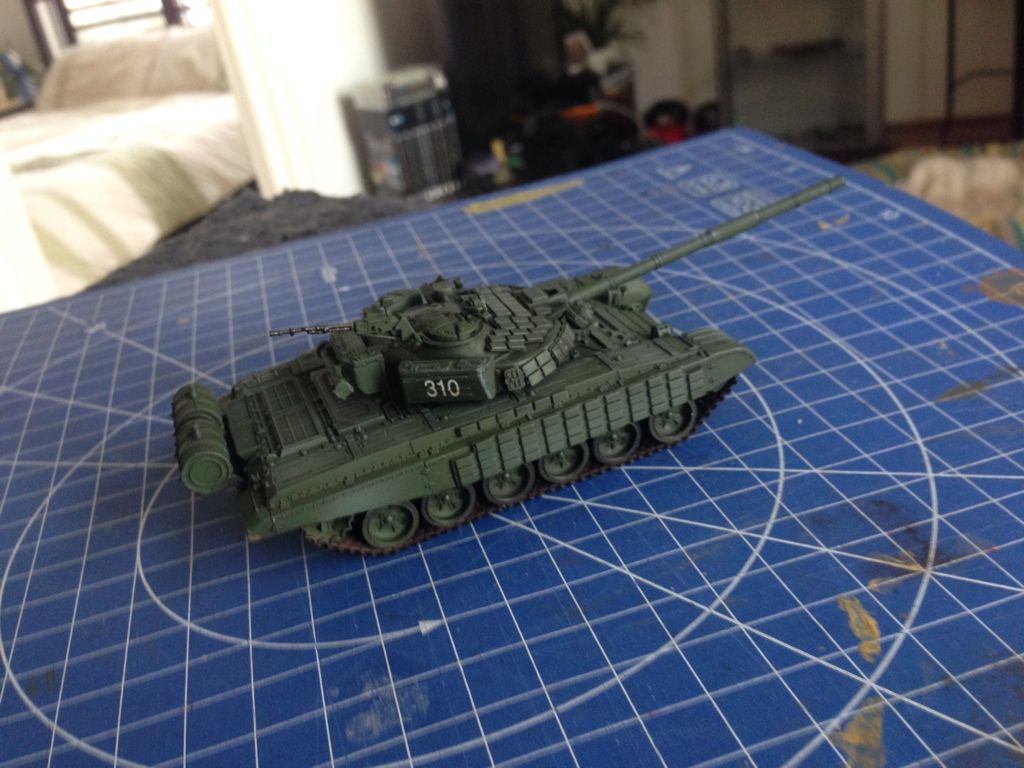 Paint jobs are adequate for the purposes of wargaming. The 72B in particular works well in its simplicity, although the camo on the TOS leaves a little to be desired. This is not really an issue for me, as I will undoubtedly be repainting and weathering them in my own scheme. Regardless, the paint jobs are relatively clean and get the job done. For anyone wanting to pull an entire Russian tank company out of the box and chuck them down on the table for a big explosive battle, they will work perfectly fine.
Conclusion
Model Collect are fast becoming one of my favorite 20mm producers. With future projects like the BMP-3 on the horizon I am seriously champing at the bit. I already ordered one of their T-90MS's simply because that tank looks so amazing and I have been in the mood to paint another one ever since managing to get my hands on the Cromwell version. Ace move over, theres a new Sheriff in town and hes making you look bad!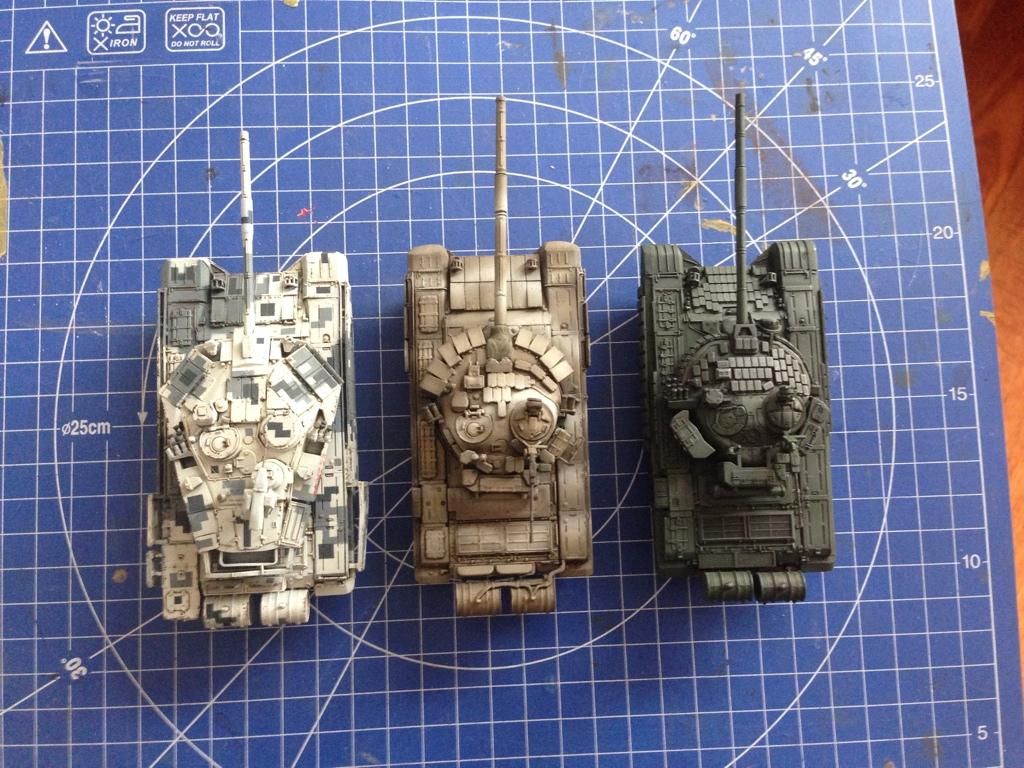 Left to right: Cromwell T-90MS, Revell/Model Trans T-72BM, Model Collect T-72B
The MC tanks will add to anyone's collection and scale well with other offerings in the same scale from both Revell and Cromwell. Highly recommended!