As part of the immense war effort to recapture the Taros sector, several dozen Titans were mobilized from the Legio Aithon: the Nova Stallions. The large-scale deployment of these ancient machines was designed as the tip of a campaign of shock and awe, designed to cause immense degradation to the defender's morale. A secondary reason was the experience of Titan use during the first Taros war, which saw the much smaller deployment of light titans spread thin. This, in turn, lead to numerous losses, where individual titans were effectively cornered and overwhelmed by swarming Tau forces. The Machiavi was just one of many Warhound class titans that took part in the campaign. Despite the overwhelming numbers of titans deployed, the legion's warhounds still suffered a heavy toll on Taros, as their size as scouts left them vulnerable to the far more agile Tau observational forces, who could quickly direct seeker missiles and indirect particle weaponry on one of the exposed machines. Under such a barrage, even the void shields and heavy armor of the warhound stood little chance for long.
The was a really fun build, I got to revisit my childhood with the color scheme and try out a bunch of airbrush masking techniques to add some fun character. Weathering was kept light, as I wanted the colors to remain extremely vibrant. I also went with a full gloss coat to finish him off, as I think something as illustrious as a titan is really complimented with a gleaming aesthetic.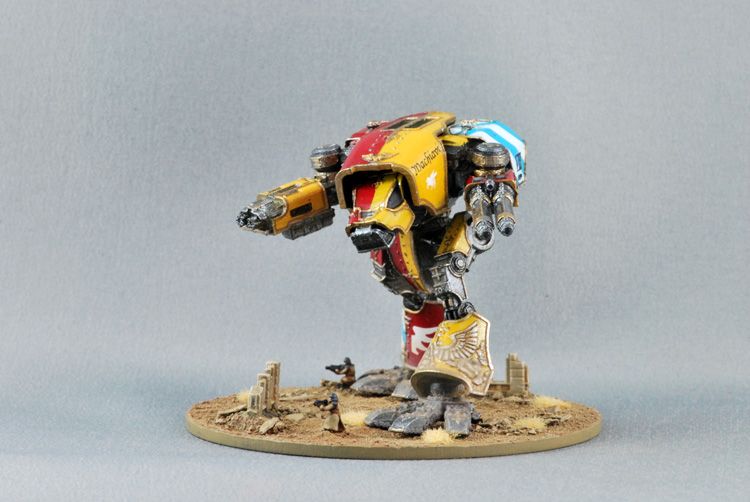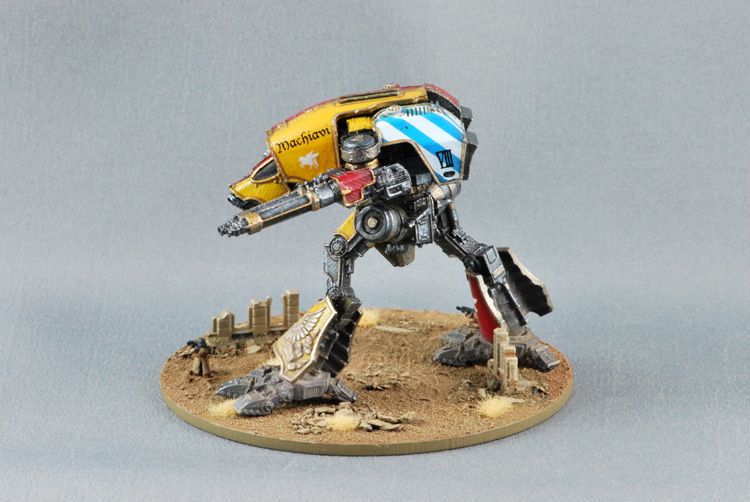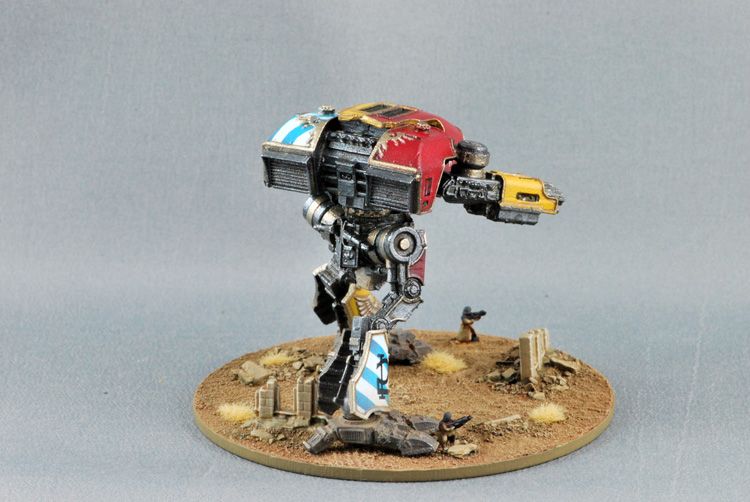 The nice thing about this titan is it is properly scaled, unlike the old GW titans which were diminutive. Scale added, as per Braxen's suggestion :)
I've also done the first tester for some epic 30k Iron warriors. The first of many!