poured a bunch more time into some epic 40k stuff. Switched my scheme towards a more drab version of the earlier disruptive, utilising olive drab and desert yellow. I think it comes off as sufficiently Kriegish. I also stopped using edged highlighting, as I feel this doesn't really suit my style in 6mm. Without further adeiu
Although the use of Basilisks in regular line units is rare, the Krieg armoured regiments deployed to the Taros reconquest effort made extensive use of them. Basilisks were commonly utilized for both indirect fire and to engage Tau railgun AFVs directly, as their earthshaker cannons were capable of achieving far greater ranges over open sights than the battle cannons of the Leman Russ. The Lucious STC patterns were most common in Krieg units, as their enclosed cab offered nominally more protection in close quarters, although in reality, Tau pulse rifles struggled little against this thin extra armor.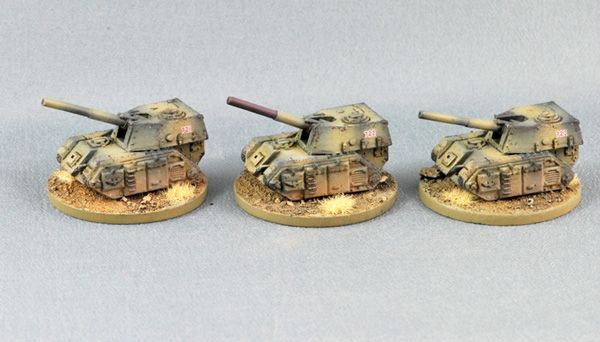 Macharius units utilized on Taros were kept as a divisional asset and doled out on an 'as needed' basis. They often served as frontline breakthrough tanks, although with their limited range main guns they faced similar issues to the smaller Leman Russ tanks. As a result, commanders were forced to use them en masse to overwhelm the defenders, typically with high casualties. Despite their weaknesses, however, the Macharius was far more rugged than the Russ, both in terms of armor and mechanical durability.




Although utilising mainly mechanised and armored regiments on Taros, Krieg commanders nevertheless retained their penchant for massed heavy artillery. The higher level of resources granted to such units offered them greater access to some of the more sophisticated platforms in the Imperial arsenal. Several dozen Phaeton pattern Praetor MRLS were dispatched for the reconquest effort, with the Kriegians often utilizing them to blanket civilian areas with cluster munitions. It was felt that given the lack of civil uprisings against the new Tau authorities, these former Imperial citizens should be considered excommunicae traitoris and dealt with appropriately.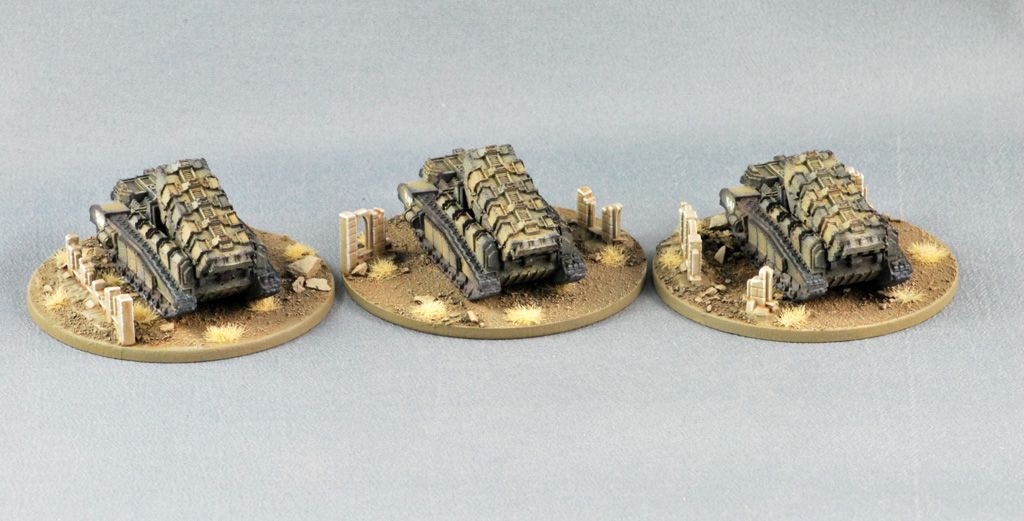 Krieg armored and mechanised regiments made common usage of specialist assault companies that comprised a mix of Hellhounds, Medusa and Demolishers. These were rarely utilised as complete formations and generally attached to specific missions at the discretion of battalion HQ. While of little use in open desert warfare, they came into their own in the close quarter fighting encountered around dense population centres and the myriad resource extraction infrastructure and refineries encountered across Taros.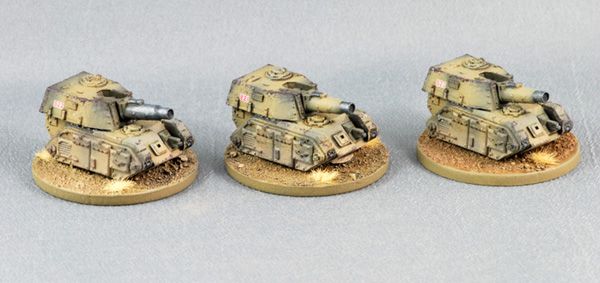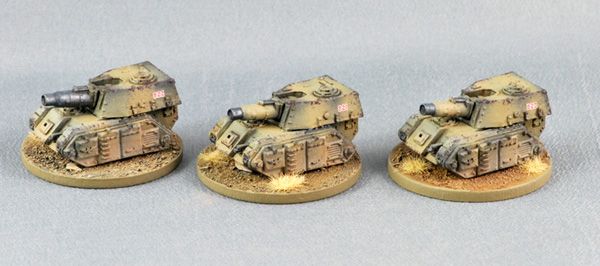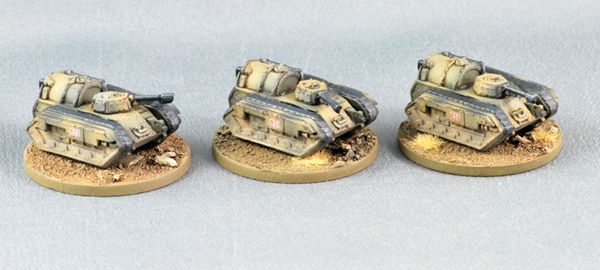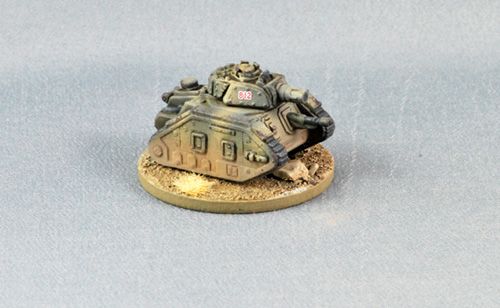 Salamander scouts remained integral to the effort of moving across the Taros surface. Although experiencing high casualties due to the effective screening and sensory nets established under Tau dominion, such vehicles were key in both establishing the nature of the enemy before an attack and directing ground, artillery and air assets once a battle had been initiated.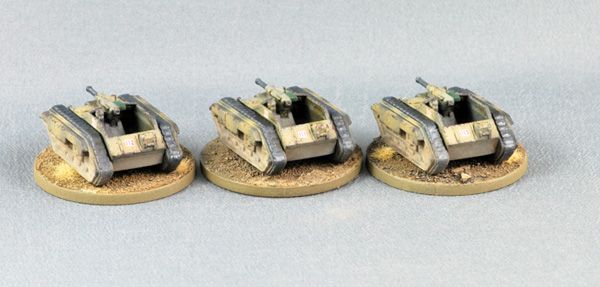 The mainstay of the Krieg armoured regiments, the Leman russ was used en masse on the surface of Taros. With its rugged design, augmented by extensive filtration systems common the Krieg units, the Russ was reliable and decently armored. To overcome its inherent disadvantages with respect to Tau technology and gunnery, commanders would often swarm tens or hundreds of the vehicles in a single battle to overwhelm enemy forces. Casualty rates amongst could be as high as 60% in a victorious engagement and units required a constant turnover in both crews and vehicles, easily handled by the gargantuan logistical apparatus common to any Krieg deployment.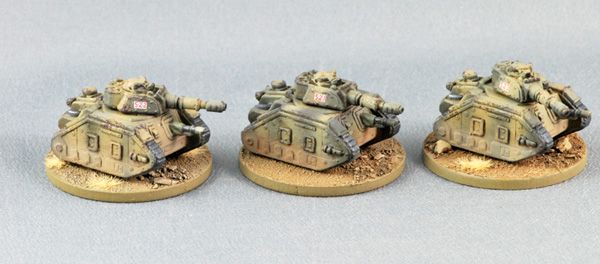 plenty more to come in the future. I intend on doing an entire battalion of forces alongside a large titan maniple :)