Epic heresy time again. The Iron Warrior project gave me some new techniques and styles to try out in 6mm, but I must admit the drabness of the scheme got fairly boring by the end. I've been having a hankering to do a more colorful, non-realistic style for a while and the Smurfs seemed just the ticket to scratch that itch.
After much airbrushing I've started to wade into pumping out some vehicles, starting with a bevy of super heavies: one Fellblade, one Falchion and one Glaive.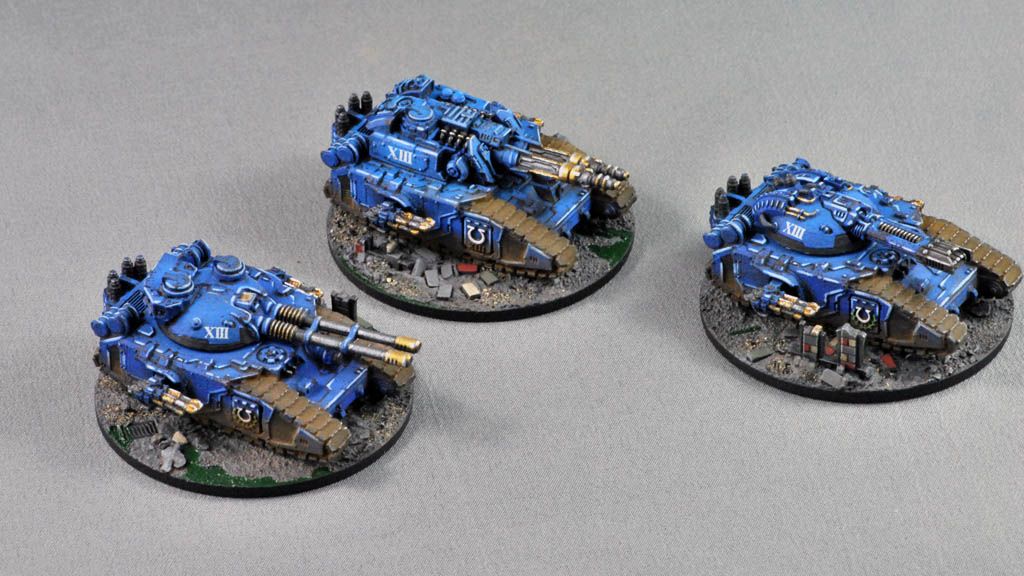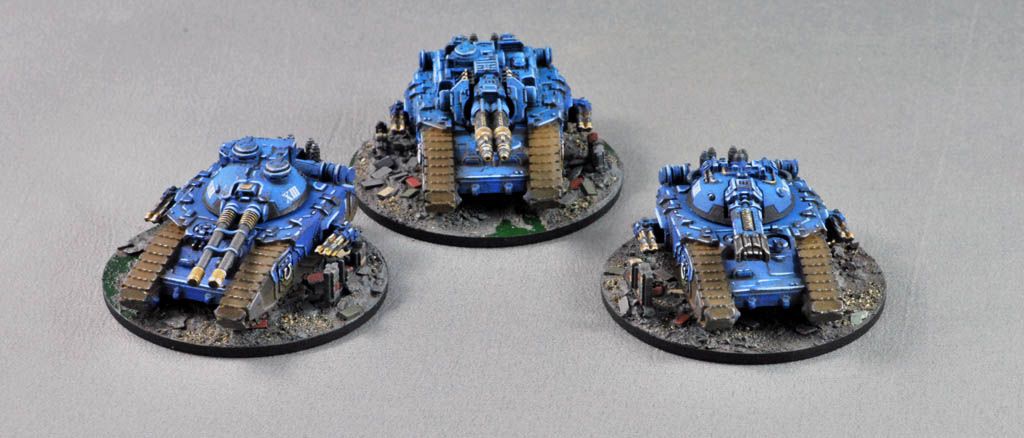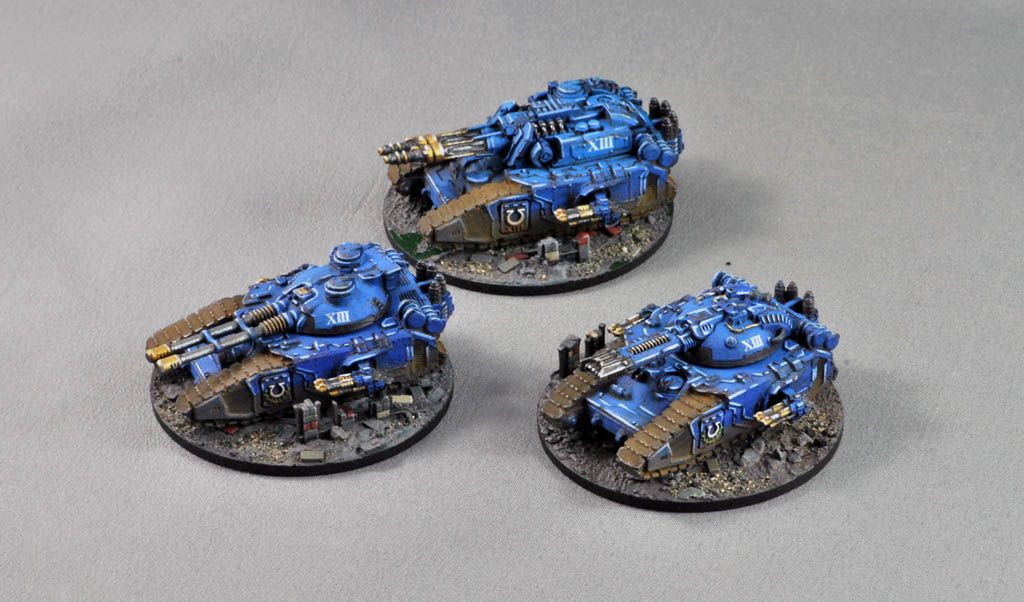 I decided to give the bases a bit more variance and color, just for flavor's sake. I also went with a bit more stark highlighting mixed with my standard weathering for a nice weird mix of contrasts.
Also pumped out a platoon of Predators and started on some vindicators for dat urban fighting. Unfortunately these didnt photograph as nicely given their teeny size.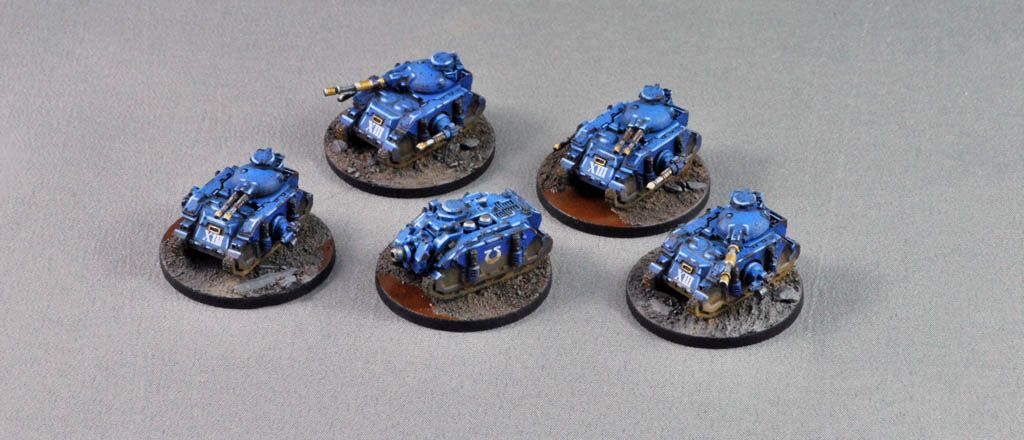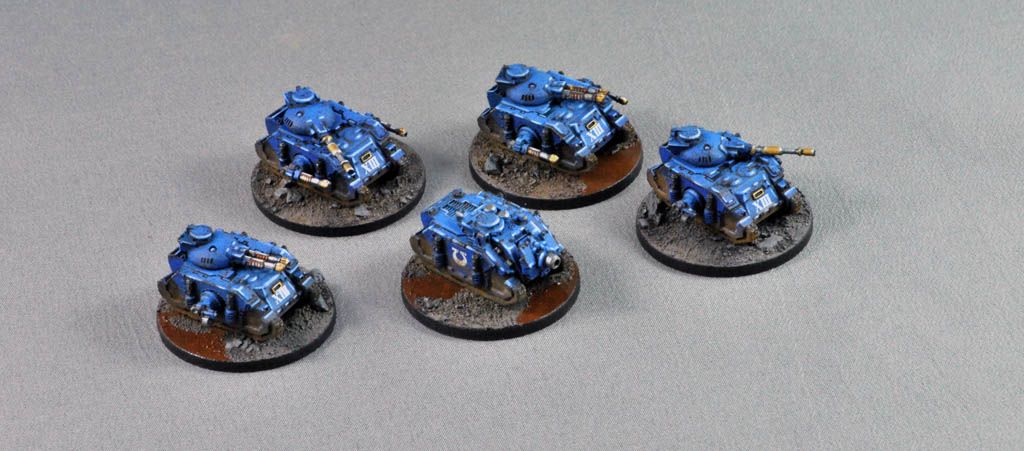 Next time, I dabble in the Calth box set...