After finishing up an entire army's worth of drab Krieg vehicles I decided I needed to try something a tad out of my comfort zone with epic modeling. This round I've gone with a much brighter scheme based off a late war woodland Wehrmacht pattern. Very finicky initially to paint, but I think the contrasts of the weathering show up really nicely, especially when contrast with the urban rubble bases.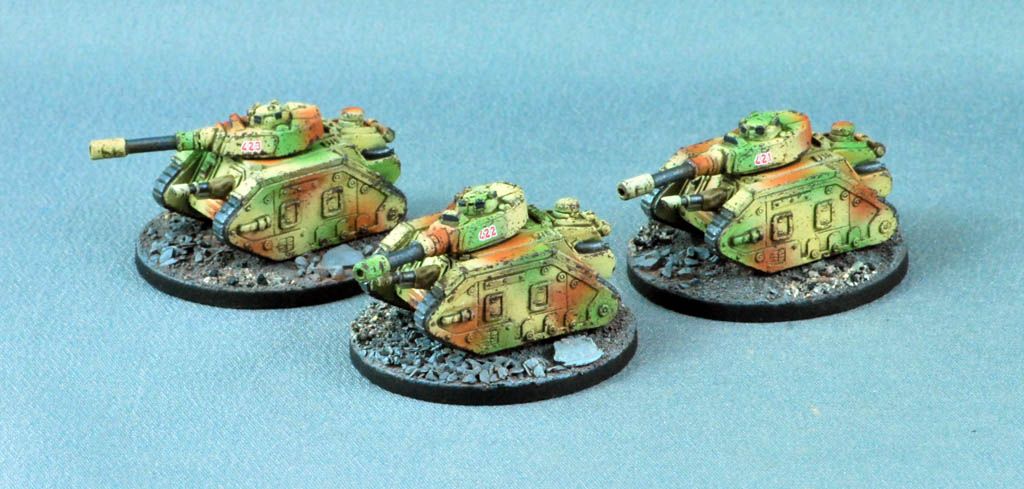 The unit is modeled to represent one that has been deployed for a prolonged period, thus accounting for the replacement units with the boxier turrets.
At this stage the plan is to build a Minervan armored legion-style Teutonian force with lots of tanks and a smaller mechanised infantry component.