A few more miscellaneous additions this week to the horde. Some BIMPY weirdos along with more T-72s.
Here we have the BRM-1 by Skytrex. Although the Team Yankee rulebook has regular BMPs as scout vehicles, I wanted the proper recon equipment used by the USSR. This is essentially a BMP-1 with an enlarged turret and additional surveillance equipment.
Since I was ordering from Skytrex with their ridonkulous shipping charges I used the order to grab a few other bimp variants. The next fellow was a PRP-3 "Small Fred," a BMP-1 chasis converted to be a proper observational vehicle for artillery that included a radar location system. Again, this is a replacement for the BMP-OP listed in the TY rules.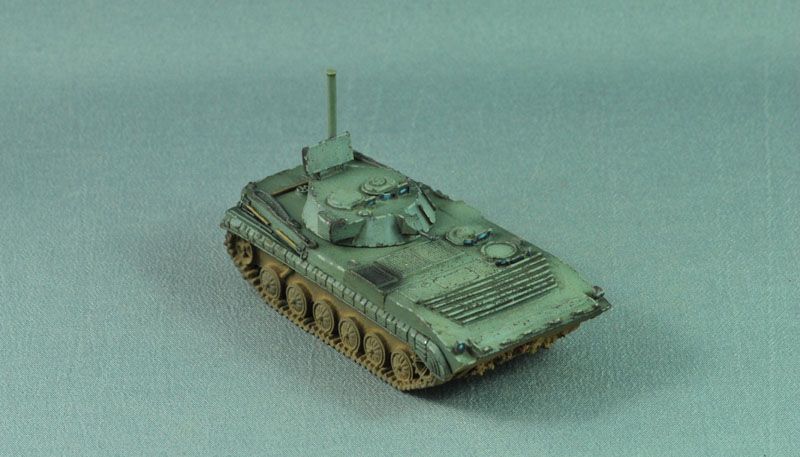 The final element of this order was a BMP-1Ksh. Essentially a high-level command variant that gets rid of all offensive capabilities. I'll probably mount this on a diorama base as an objective.
As I was production lining, I was also able to throw some paint on some Zvezda Shilkas. The first two of four.
Finally, I was able to get a couple more Khurasan T-72As done to make a complete platoon, really love the sharp detailing on these bad boys.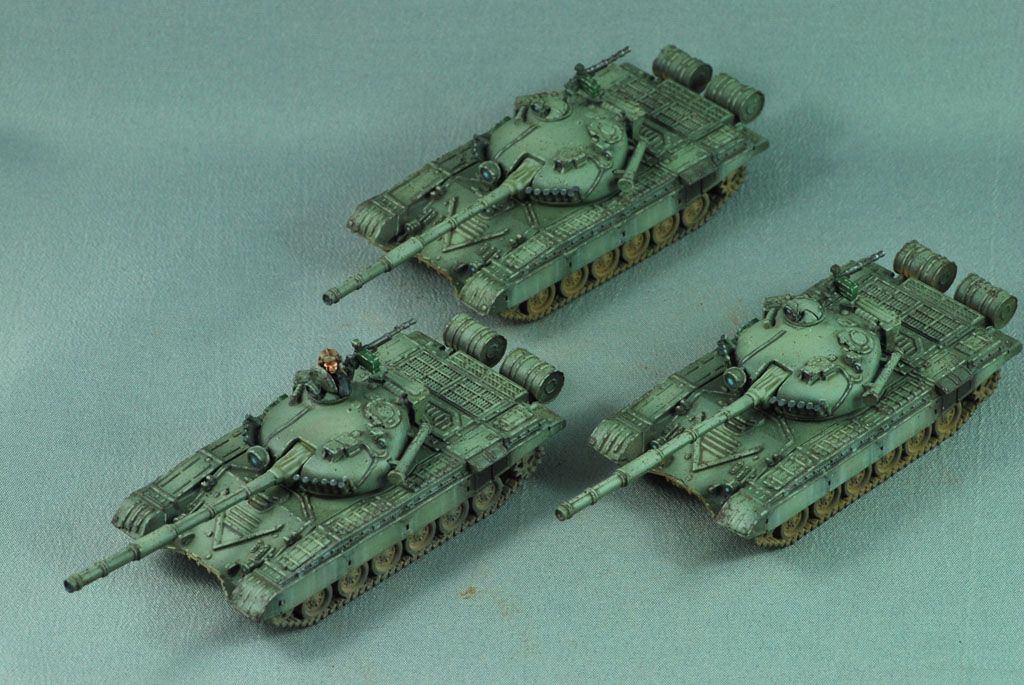 Apologies for the greenish tinge this week, couldn't quite get the photos to where I was happy with them in editing.